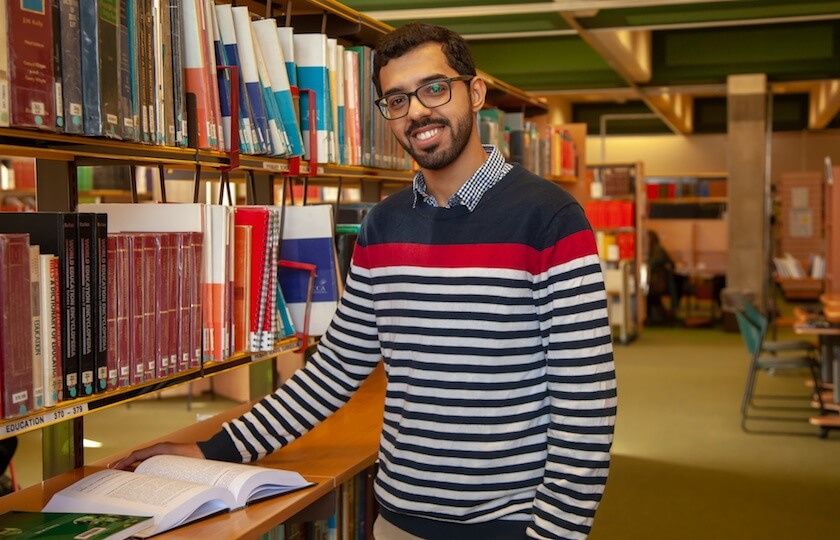 Postgraduate applications open now
Research and advancing personal knowledge in a variety of disciplines informs and animates the educational mission of Mary Immaculate College. With a large variety of postgraduate programmes in the liberal arts and education from graduate diploma to doctoral level, MIC can help you build on an existing degree, retrain in fields like teaching or simply gain a professional edge in your chosen career.
The College, as an influential Higher Education institution in Limerick and the region, is a key member of the implementation group of the Mid-West Enterprise Plan and steering group of the Mid-West Regional Skills Forum deepening linkages and further developing collaboration between public and private sector bodies in the region, between enterprise and the education sector, to deliver the skills agenda for Limerick and the wider region. As a result MIC's innovative and vibrant community is distinguished by highly responsive student support services and on-going developments like the addition of key postgraduate programmes that answer skills needs and shortages
According to Dr Maeve Liston, Director of Enterprise and Community Engagement: "MIC is committed to growing and intensifying our links with enterprise and industry and all other education providers both nationally and regionally in building the skills needs required at all levels. Educational providers in the region and within the Mid-West Regional Cluster have expertise in a variety of different sectoral niches and through working together are making a significant impact in the area of skills needs and shortages."
Consequently, MIC's postgraduate offering continues to evolve and now includes over 30 programmes in a variety of disciplines such as specialised MA programmes in Media Studies, History, Education and the Arts, STEM Education and Christian Leadership in Education. These established programmes are offered alongside new masters programmes such as the M Ed in Middle Leadership and Mentoring in Primary and Post-Primary Settings, M Ed in Religious Education and the M Ed in Leadership of Wellbeing in Education alongside doctoral programmes in areas as diverse as Literacy Education, Applied Linguistics and Educational & Child Psychology. Full-time, part-time and distance learning options are available across both taught and research programmes.
In order to help meet the real world needs and costs of postgraduate research MIC also offers funding supports of €800,000 per annum through a Departmental Assistantships Scheme and merit-based Research Masters and Doctoral Awards Scheme.
MIC systematically builds for student success by providing panel-based monitoring at review and progression points and a wide range of transferrable skills training such as academic writing, project management, research integrity and ethical conduct, distributed leadership, and presentation and conference skills. Students also enjoy innovative master classes and summer schools. The postgraduate community at MIC continues to grow and diversify with students from Ireland, the UK and EU studying alongside students from Brazil, Nigeria, Tanzania, France, Zimbabwe, Saudi Arabia, Japan, and China.
For further details, see individual programme pages or contact MIC's Admissions Office at Admissions@mic.ul.ie.