Imogen Stuart - In Her Hands
Imogen Stuart (RHA), one of Ireland's foremost sculptors, presents her first solo exhibition in over a decade, which was officially opened by President of Ireland, Michael D Higgins, on 6 December 2022 at Mary Immaculate College.

Imogen Stuart Exhibition
Mary Immaculate College has a long standing relationship with Imogen Stuart, dating back to the 1950's when the Sisters of Mercy commissioned three major works for MIC; St. Brigid, Christ Teaching and St. Colmcille. This was the beginning of a lifetime friendship and collaboration between Imogen and MIC. Former College President, the late Professor Peadar Cremin, commissioned further works and MIC is proud and fortunate to have fourteen works on campus.
It was a great honour and privilege for MIC to celebrate Imogen and her outstanding contribution to the arts in Ireland by hosting Imogen Stuart – In Her Hands. The exhibition was officially opened by President of Ireland, President Michael D Higgins, on 6 December 2022, and was on display in the chapel, John Henry Newman Campus, throughout December 2022 and January 2023.
Virtual Tour: Imogen Stuart - In Her Hands exhibition
You can enjoy a virtual tour of the recent exhibition below. To move around the virtual;
On your phone, use one finger to touch and move forwards/ backwards, and drag to move around.
On your keyboard use arrows to move forwards/ backwards, I lets you look up, K down, J left and L right. Or use the mouse and click to move forwards/ backwards, and click and drag to move left and right.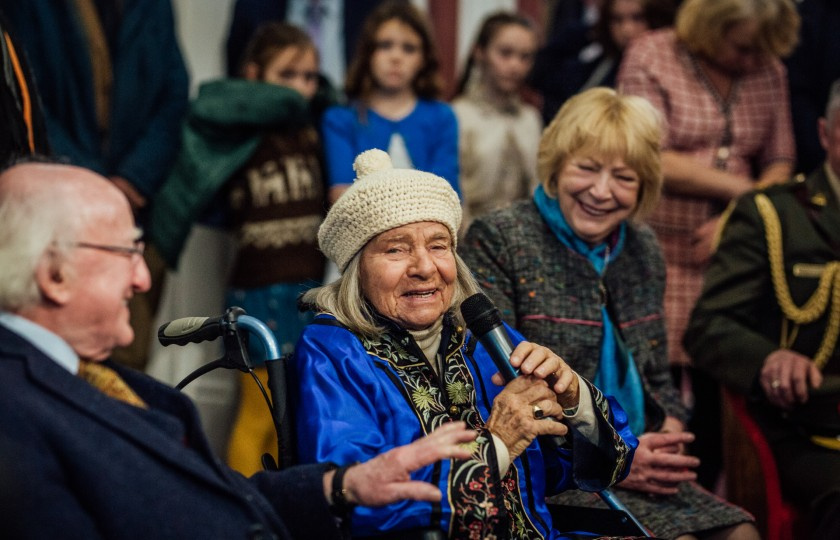 Mary Immaculate College has long wanted to celebrate the work of Imogen Stuart RHA, whose association with the College goes back more than 60 years. It is a great honour to celebrate Imogen and her contribution to the Arts in Ireland by hosting this exhibition. What a privilege it is for our staff and students to be surrounded by these wonderful artworks offering a source of inspiration and reflection.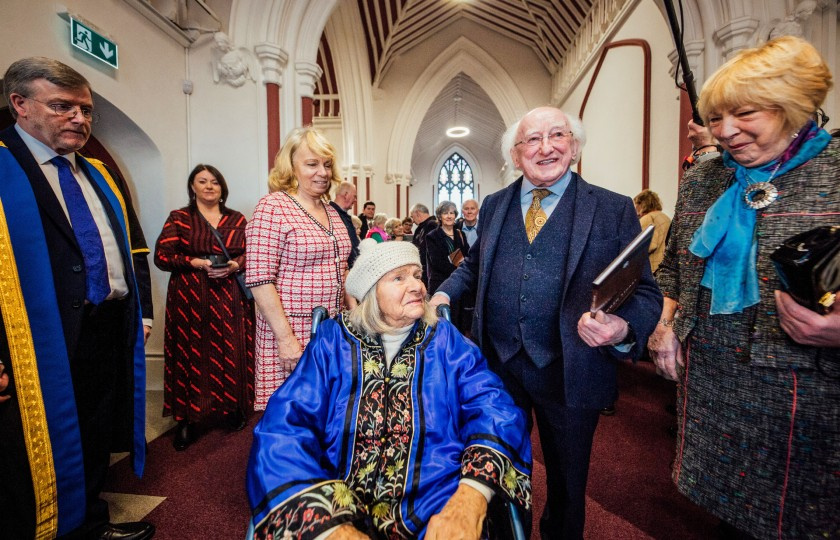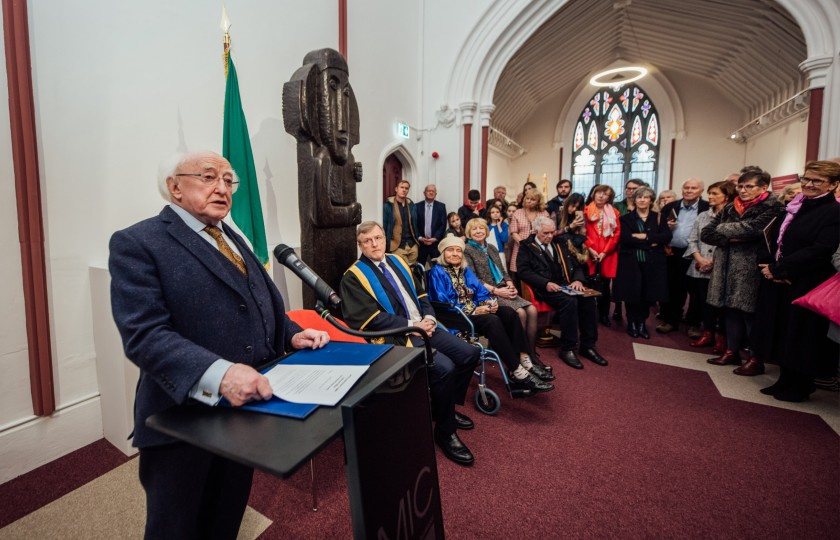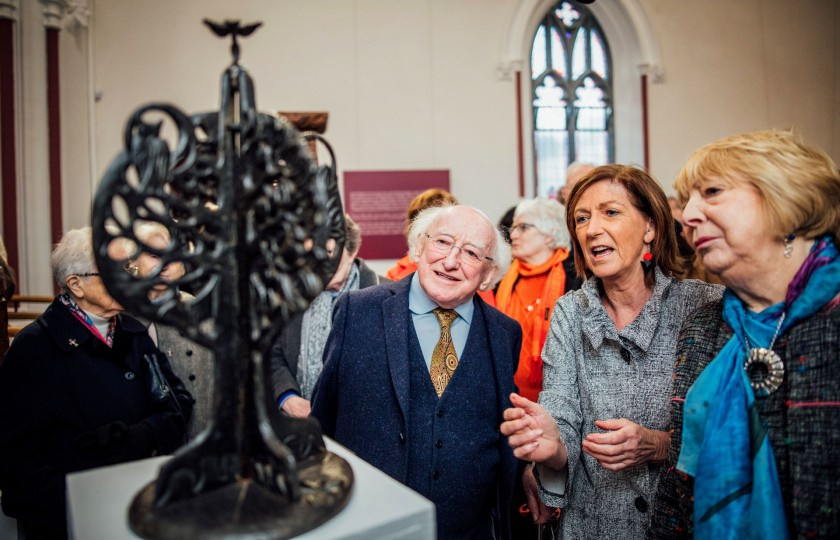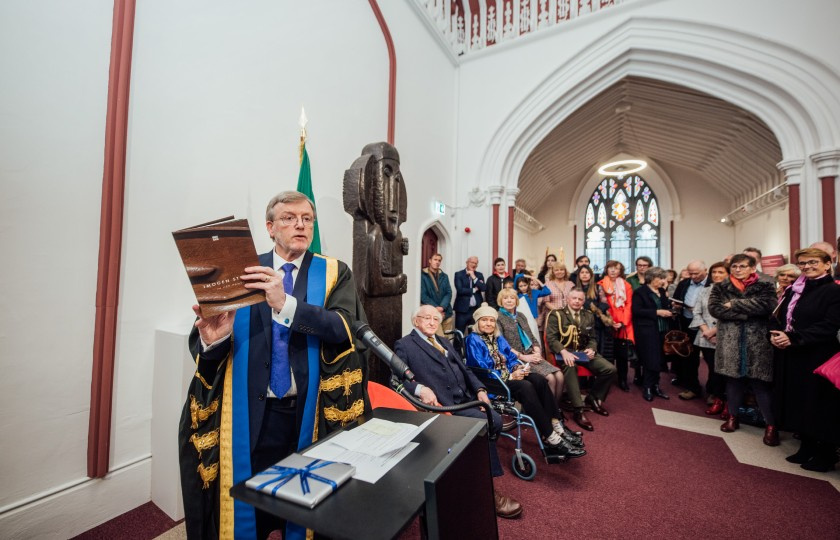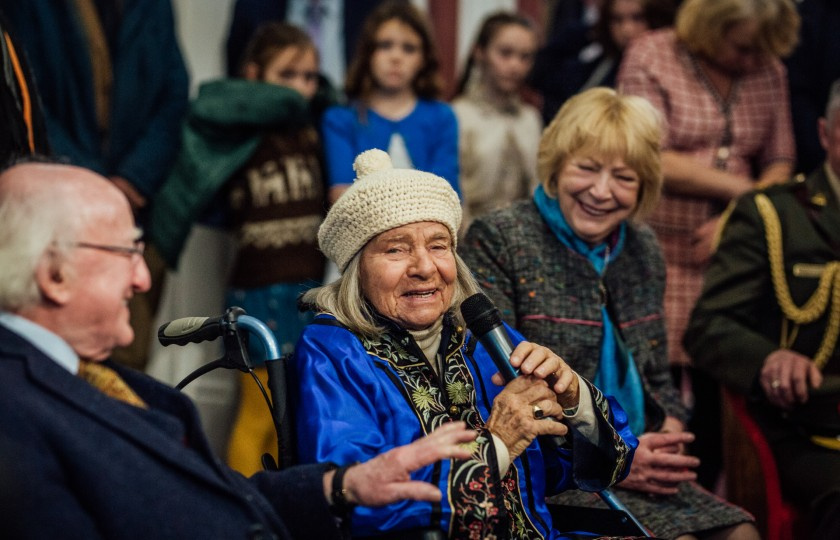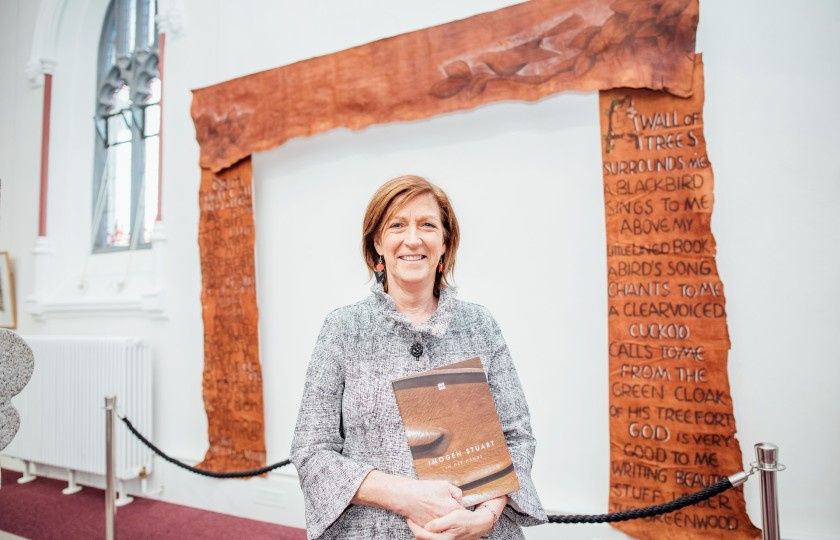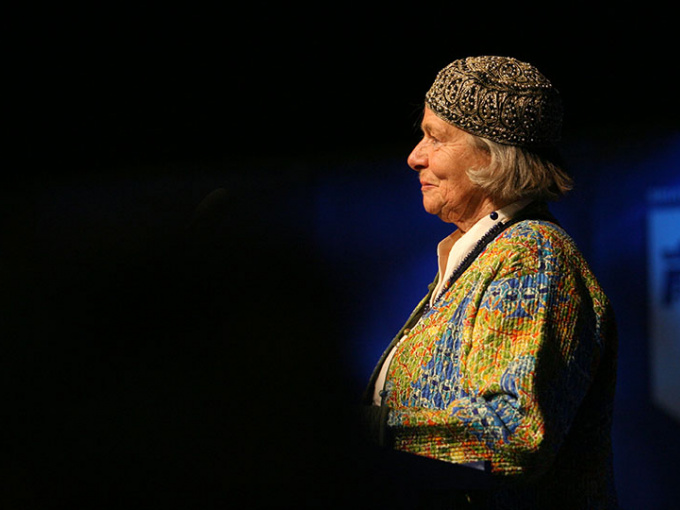 Imogen Stuart Biography
Born in Berlin in 1927, Imogen is the daughter of the art critic and author Bruno E. Werner. She grew up in wartime Berlin, where she took up drawing and sculpting at a young age, encouraged by her father who asked the famous German expressionist sculptor, Professor Otto Hitzberger, to take his daughter as a pupil after the War.
In 1945 Stuart began studying under Otto Hitzberger, who taught her modelling, carving, and relief work using different materials. She met her future husband, the Irishman Ian Stuart, grandson of Maud Gonne - who was also studying under Hitzberger - in 1948, and in 1949 the two moved to Ireland. They married in 1951 and took up residence in Laragh Castle near Glendalough. It was here she developed a keen interest in Ancient Irish art and Christian literature and poetry which provided inspiration for her creative practice. Many of her works are displayed in churches and public spaces across Ireland.
Imogen Stuart and the McAuley Medal
In honour of her lifetime contribution to the arts in Ireland, Imogen Stuart RHA was awarded the McAuley Medal from Mary Immaculate College in 2010, presented by the then Uachtarán na hÉireann, Mary McAleese.
Drawing inspiration from those who have striven to make a difference in society locally, nationally and internationally, the College instituted an order of honour in 2008 to recognise people whose vision and exceptional personal commitment to the good of the wider community has a truly pervasive impact. This honour, the McAuley Medal, is the highest award that can be bestowed by the College. It is named in memory of Catherine McAuley, the founder of the Catholic Sisters of Mercy, whose outstanding dedication to the most marginalised members of the community continues to inform the College's ethos.