Enterprise & Community Engagement
Enterprise and Community Engagement enables and connects the MIC community with wider society through innovative partnerships that make a difference.
Mary Immaculate College has a long history and tradition of making connections and working with external partners, organisations and communities and continues this work through a variety of outreach initiatives and events—organised and led by staff, students and the office of Enterprise and Community Engagement ( E&CE)

STEAM (Science, Technology, Engineering, Arts & Maths)
As the leading third-level institution in Ireland in the provision of programmes in the teaching of STEAM at primary and second level, MIC is committed to promoting STEAM among primary and second level students, teachers, parents and the general public through a wide range of outreach activities and events.
As well as a programme of interactive STEAM workshops on campus and in schools, E&CE at MIC plays an active role in organising activities for annual STEAM events including Engineers Week, Space Week, Maths Week as well as events for Culture Night and Limerick Lifelong Festival.
MIC founded and manages the Limerick Festival of Science in collaboration with TUS and UL in addition to founding and managing the Tipperary Festival of Science with TUS Thurles.
MIC is involved with STEAM outreach events at national level including the RDS ESB Science Blast  which has taken place at MIC Limerick annually since 2016.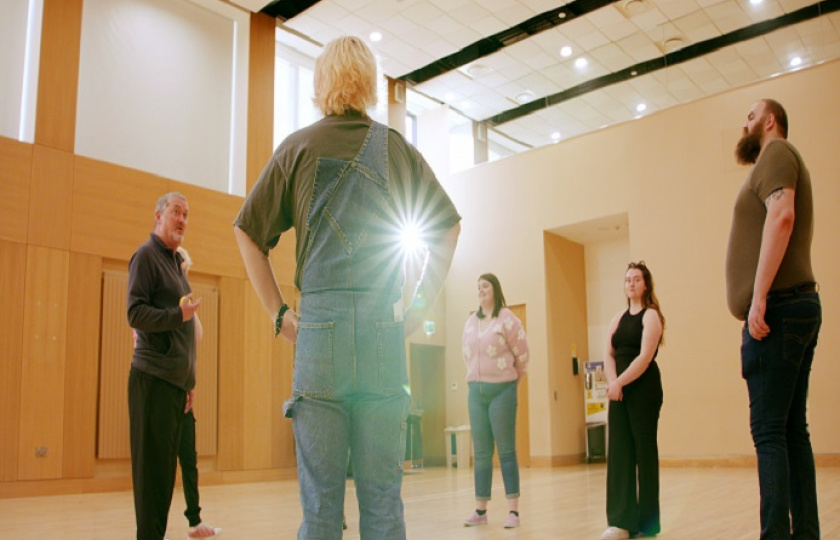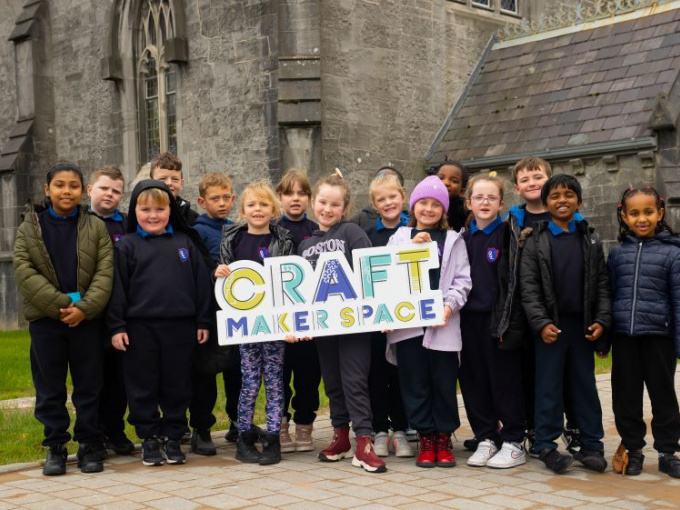 CRAFT Maker Space
The CRAFT (Creative Arts, Future Technologies) Maker Space at MIC is a dynamic and interactive public exhibition and workshop space, which allows for the fusion of the creative arts and STEM education through a variety of activities focusing on building creativity, innovation and STEAM skills for life.
These STEAM activities aim to reach a wide range of audiences including schools, families, young people and adults, through accessible and inclusive opportunities to engage with STEM experiences that are fun, engaging and inspire curiosity.
The CRAFT Maker Space on the MIC campus, is the first of its kind in the mid-west region of Ireland. More information on our STEAM outreach, STEAM educational resources and the CRAFT Maker Space can be found on the CRAFT Maker Space website here.
Additionally a range of CRAFT STEAM resources can be found here. These activity packs, ideal for at home or group work in the classroom, aim to engage children in STEAM by setting a number of challenges for children to find solutions to and overcome.
MIC hosts CoderDojo sessions, Scratch workshops and other ICT initiatives for children often in conjunction with industry. One such initiative is the VEX IQ Robotics Programme.
MIC in partnership with DELL Technologies and supported by the Irish American Partnership deliver the VEX IQ Robotics programme to primary schools across the Mid-West region. The VEX Robotics Challenge calls on students and teachers to work in teams to design, build and programme a robot to carry out set challenges.The participating children also prepare a STEM Research Project where they explore the use of robotics in everyday life. More information on the VEX Robotics Programme and other initiatives can be found here.
During the summer, MIC offer Continuing Professional Development (CPD) courses in conjunction with Limerick Education Centre for teachers in VEX Robotics as well as in STEAM and Numeracy. More details on CPD summer courses offered by MIC can be found on the Faculty of Education's page here.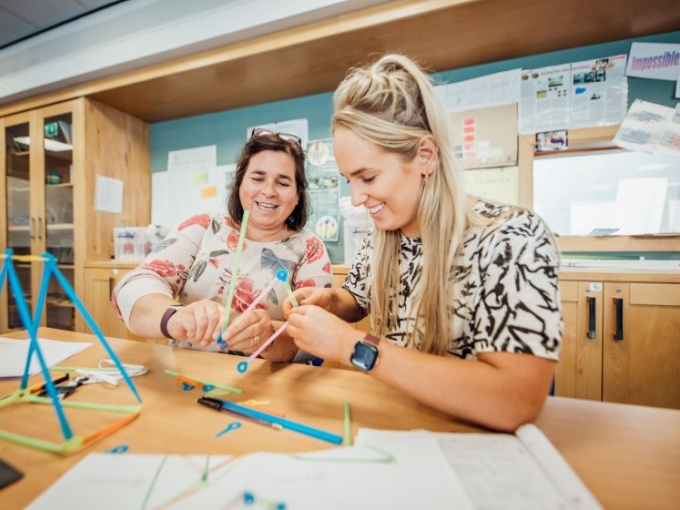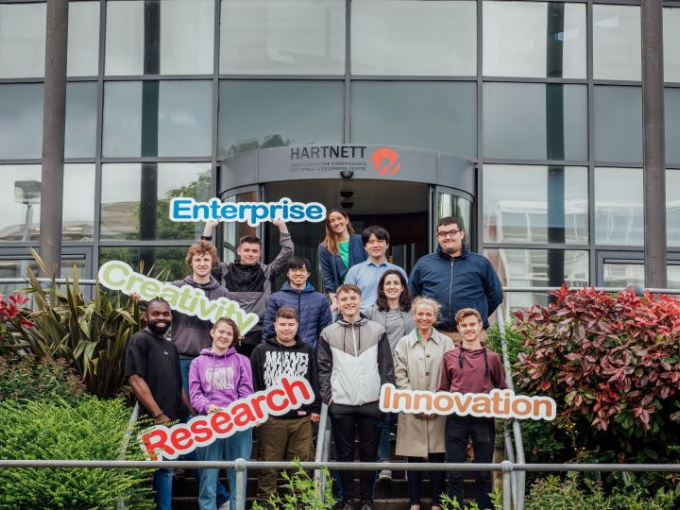 Enterprise
E&CE focus on developing long-term, meaningful and mutually beneficial partnerships with industry and representative groups. We represent the college and work on many projects with a variety of different fora and groups across the region including the Mid-West Regional Skills Forum, the Mid West Action Plan for Jobs, Innovate Limerick, The Learning Hub, Learning Limerick and Explore Engineering.
We support industry in the achievement of their own CSR and outreach work – providing the educational support and expertise on pedagogies and curriculum, through initiatives such as the MIC/DELL VEX Robotics programme in schools across the Mid-West.
E&CE also deliver programmes that develop entrepreneurship skills across all levels from primary to third level education. An example of which is the EMPOWER Entrepreneurship Summer Programme—a collaboration with TUS Limerick and Thurles. This novel week-long summer camp for second level students is designed to inspire and foster a culture of engagement, creativity, innovation, adaptive leadership and enterprise among young people with a diverse range of life-experiences and from different socioeconomic backgrounds. 
E&CE also manage the Student Inc programme on behalf of the College. This exciting collaboration with MTU, UL, ATU, UCC and TUS is a full-time summer accelerator programme that encourages and supports MIC students in developing their ideas and starting their own businesses in a safe and nurturing environment. Student Inc. provides students who have business ideas and an entrepreneurial mindset with access to a comprehensive entrepreneurship training programme, as well as mentoring and peer-to-peer learning whilst also receiving a stipend allowing them to focus on their business idea but also support themselves financially.
The CRAFT Maker Space which is managed and run by E&CE also provides opportunities to work with many industries, businesses and local organisations across the Mid-West region. Having their support ensures that our workshops and activities are relevant and up to date with the latest technologies and developments in industry. Working with industry volunteers also provides workshop participants the opportunity to meet with Scientists, Designers, Engineers, Mathematicians and Artists and talk to them about their careers and work.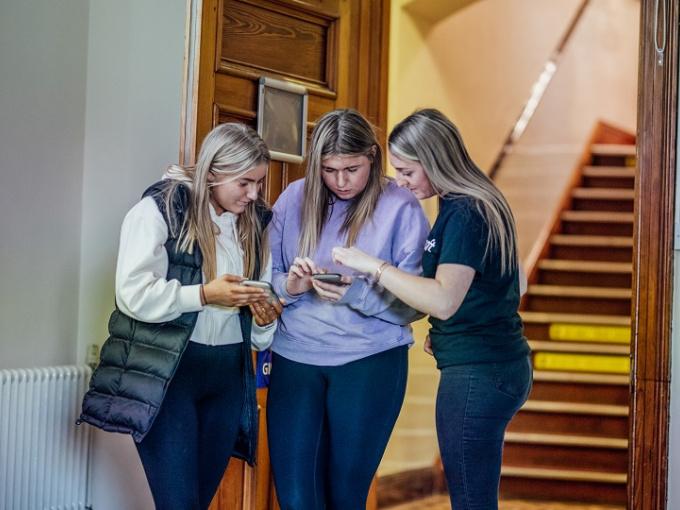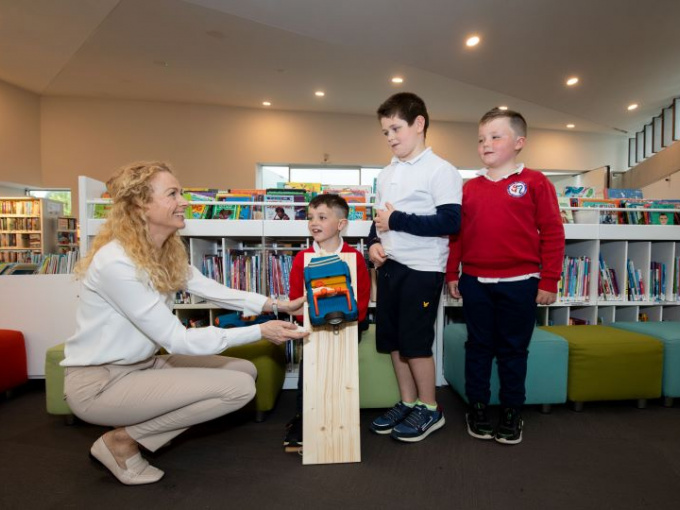 Community Events
E&CE champion inclusive and accessible community learning events at MIC. We organise and manage college events that make a significant educational, social and cultural impact in Limerick City and beyond. E&CE's outreach work has also enabled us to forge strong links with the community. We do this through a range of measures including representing the College on community based fora such as Learning Limerick and the Learning Hub. We actively participate in community based projects working with partners and involving MIC students where appropriate.
E&CE also run a number of community based events including Culture Night and coordinating events on behalf of the College for Limerick Lifelong Learning Festival. Every year these events welcome the general public onto our campuses and provide the opportunity for the College to open its doors and share its learning and expertise with our neighbours.
We champion initiatives such as the Age Friendly Campus and have successful ran a number of programmes, which  focussed on welcoming our elderly community into the College. One such recent initiative was the Hi- Digital programme -a national digital skills programme for senior citizens ran by Alone, Active Retirement Ireland and Vodafone. This free digital skills training course allows older people to learn basic and essential online skills.
Contact
Dr Maeve Liston
Director of Enterprise & Community Engagement 
T: +353 61 774726
Follow Maeve on Twitter.
Patricia O'Sullivan
Manager, Enterprise & Community Engagement
T: +353 61 205108