Information for Parents
The Parents' Section of the Mary Immaculate College website is designed to inform you, as a parent or guardian of an MIC student, about college life and to help you support and guide the student through their college experience.

The College Journey
Each year MIC welcomes over 1,000 new first year students.  MIC's exceptional student retention rate shows that the majority of these students are happy with their choice and prosper.  The reason for this exemplary retention rate? In the main it can be attributed to our student centric ethos, highly supportive atmosphere and extensive range of support services.
However, the college journey, while exciting for most students, can be daunting for some. Whether it is advising them on their CAO choices, attending our parents' orientation evening or giving financial management or health and well-being advice your counsel will be important.
The entire MIC website is an invaluable resource on all aspects of college life. You can begin by exploring Student Information to find out about everything from Student Supports to Scholarships and Accommodation options to Fees, Charges and Grants.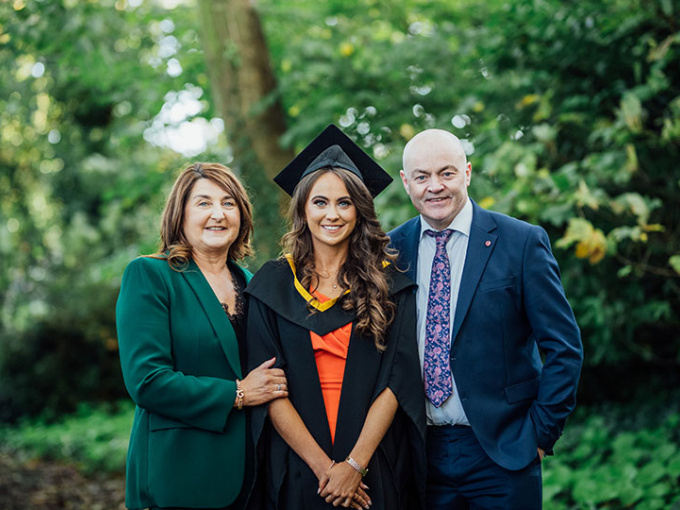 The MIC Staff Perspective
The transition from post-primary to higher education is a significant milestone for both students and their parents. For parents, it's a time to support their son or daughter while giving them the space and freedom to learn, grow and develop into mature adulthood. For many students, the day-to-day challenges of living away from home for the first time can pose the biggest hurdle. The initial enjoyment of freedom from parental supervision is quickly offset by a realization of the considerable demands of living independently.
Even for students who continue to live at home, College life requires a new degree of independence and self-direction. Students have to learn to manage their time, organise their studies and assignment submissions as well as make important choices about specialisation and electives. Our staff here at MIC can provide first year students with a range of supports and services at this stage. Students can also avail of information and advice from the Students' Union who play a very important role here in student life at the College.
In helping their son or daughter to cope and thrive in the midst of all these changes, I think it's most important that parents create spaces to listen to their son or daughter, support them through the difficult times and celebrate with them when they reach those key moments of personal and academic achievement which are such an intrinsic part of College life. We take our duty of care to students very seriously here at MIC and we want our students to leave the College having benefitted from academic programmes and student supports which prepare them fully for professional life in the 21st century.
Prof. Niamh Hourigan, Vice-President Academic Affairs, Mary Immaculate College
The MIC Student Perspective
For many students, the leap from the leaving certificate into third level education can be overwhelming and daunting to say the very least! Every emotion possible hits you at once going through the doors of the college but it is important to know that every one of your peers feels the exact same way. The excitement of meeting new friends, the opportunities to learn new things, and the new experiences you gain every day in MIC are truly amazing and invaluable. With so much going on in the college, it is often easy to forget how we got there in the first place. Our biggest supporters are those who have been there for us our whole lives and cheered us on from the side-lines all the way–our parents, guardians, and wider family!
They serve as our main supporter during our successes and challenges and college is no exception to this. If I was to give any advice to family members about their children transitioning to third level education, I would say that college is a chance for your child to grow, develop, and learn as an individual. It is important for us to support our children when they need it but to also give them that independence to learn about the world around them. No matter how far away from home they seem or how many times they call home to visit, they are only a phone call away. Rest assured parents, no student or child will ever forget where they came from and who got them to where they are today!  
Gary, student at Mary Immaculate College