Campus Development
Mary Immaculate College, since its foundation in 1898, has undergone many changes over the years—not least in its infrastructure and campus. With the incorporation of St Patrick's College, Thurles in 2016, the geographical footprint of MIC has increased and so has the necessity to accommodate and serve its growing student and staff cohort in the best possible way.
New Library & Learning Resource Centre
The Higher Education Authority (HEA) continues to review, in conjunction with the Department of Education & Skills, MIC's request for funding to build a new library at the MIC Limerick Campus. The value of the project is estimated at €24.55m (Turner & Townsend) at November 2018 rates with the HEA advised that the College will contribute 10% to the overall project value. The HEA advises that the project is under active consideration and Minister of State for Higher Education Mary Mitchell O'Connor TD has acknowledged that the project is at an advanced stage of appraisal (November 2018).
Once confirmed the building of a new Library/Learning Resource Centre is likely to take two years and see the construction of a 5,000 sq m building at the heart of the main campus with approx. 675 formal and informal reading spaces provided within. Planning permission has been granted for the project. See a fly-through video with the Scott Tallon Walker Architects design to your right.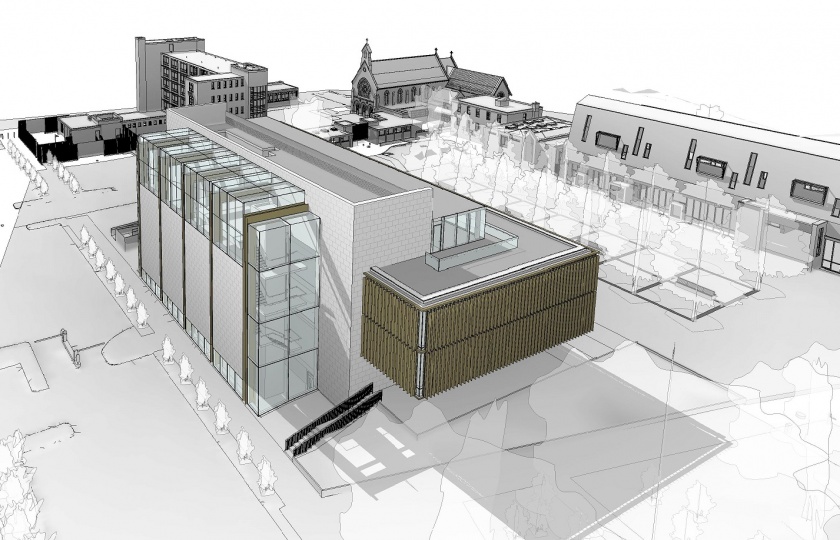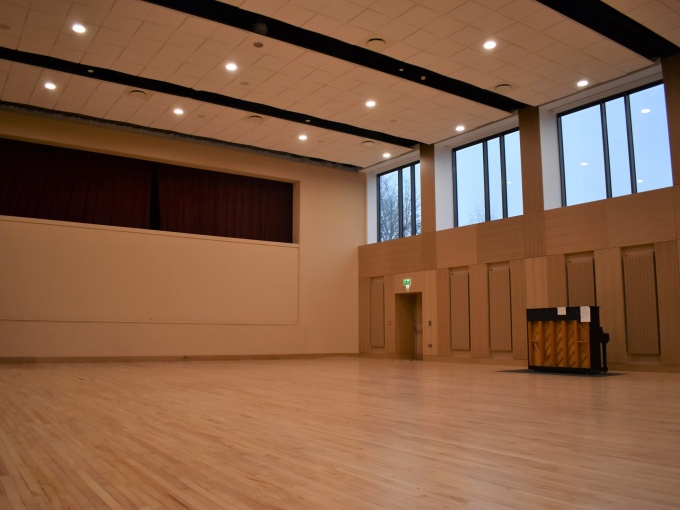 Recent Works
The most recent series of works carried out in MIC Limerick were as follows:
The Halla: A significant refurbishment of the interior of the Halla was completed over summer 2018, which has brought this multipurpose space up to a modern standard of design and appearance. The addition of ceiling to floor panels to cover the stage area will take place shortly.
TARA Building: There is an ongoing programme of health and safety works on the TARA building underway including adjustments to the exterior cladding and internal air distribution systems. The use of the building has not been affected.
Foundation Building: Work on the rear wall (internal and external) and roof has largely been completed, which dealt with an ingress of water to the building. Replacement of slates and guttering has taken place also.
Master Planning
The College is currently engaged in a process of Campus Master Planning to map out directions in which the campus may grow in the future. Currently the priorities of the College include:
Student accommodation
Sports facilities & pitches
Teaching spaces (including lab facilities)
Early Childhood Centre
Psychology Centre of Excellence
Refurbishment of the old 'Mount' chapel (John Henry Newman Campus)
Student accommodation
Sports facilities
Lecture room facilities
Enhanced/enlarged library facilities
ICT lab facilities