MIC Alumni
President of Mary Immaculate College, Prof. Eugene Wall, summed up MIC's desire to foster lasting links with alumni when he said that "individually and collectively, all of our students, both current and graduated, embody our College's mission - ultimately to make the world a better place through our ideas, our innovations and our engagement. They have the ability to develop and shape ideas that will make a positive and lasting impact on the world".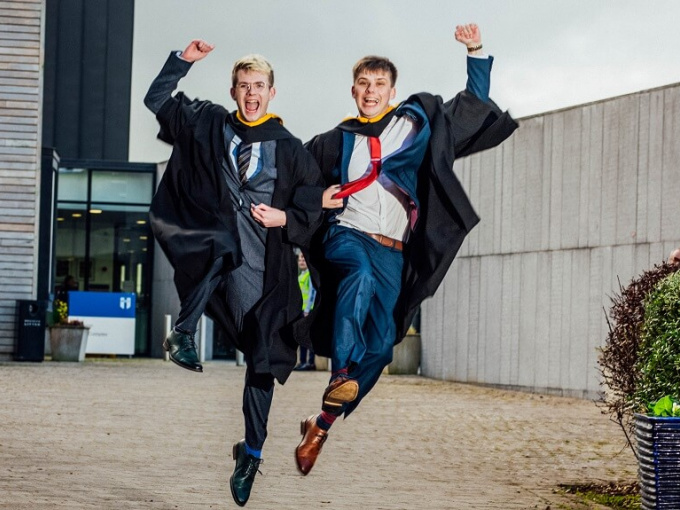 Stay in Touch
As a graduate of MIC you join a community of alumni and we hope that you will stay in touch with us throughout the years.
If you would like to join our Alumni database and receive our quarterly MIC Alumni e-newsletter, news of postgraduate and career opportunities, graduate profiles, and other MIC news items of interest, please fill in this form.
Facebook
The MIC Alumni & Friends Facebook page features regular news and updates about alumni and upcoming events. The official MIC social accounts also feature regular posts about current and former students and staff.
Let Us Know!
Do you have a recent appointment or achievement you want to share with the College community via social media? The College is always seeking graduates willing to do written/video testimonials about their experiences at MIC and the benefits of studying here. Please let us know or express interest by emailing Alumni@mic.ul.ie
MIC Alumni Library Scheme
If you are a graduate of MIC and wish to borrow books from the College Library, there is a Summer Borrower Scheme. For a refundable fee of €50, you can borrow three books for two weeks from mid-May to the end of August. Terms and Conditions apply. For more information contact: Userservices@mic.ul.ie or call +353 61 204370
Next Alumni Reunion
Planning has commenced for the next Alumni Reunion which will take place on 8 October 2022.
This reunion will see us welcome back our graduates from the following years: 1947, 1952, 1957, 1962, 1967, 1972, 1977, 1982, 1987, 1992, 1997, 2002, 2007, 2012 and 2017.
This page will be updated as more details become available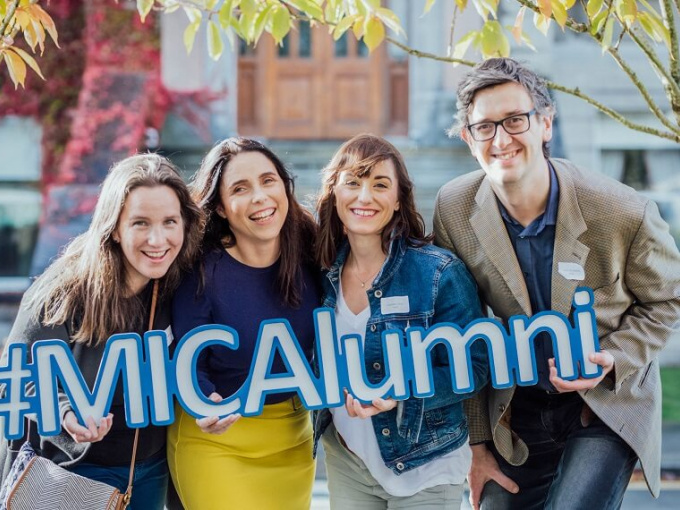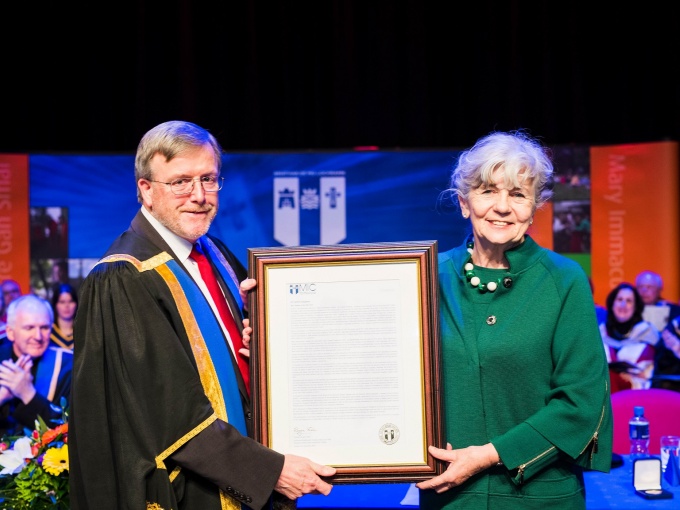 Notable Alumni
MIC graduates are making a difference in a vast range of sectors including business, the media, sports, politics, religious affairs and more. Here are a few you might have heard of...
Pat McDonagh (businessman & founder of Supermacs)
Dr Carmel Naughton (philanthropist)
Jacqui Hurley (radio & television sports broadcaster)
Éamonn Meehan (former Executive Director of Trócaire)
Róisín Meaney (bestselling author)
Dáithí Ó Sé (broadcaster)
Petula Martyn (reporter & broadcaster)
Jim Daly (politician)
Micheál Lehane (reporter & broadcaster)
Priscilla Lynch (Clinical Editor at the Medical Independent)
Máirín Quill (politician)
Alphonsus Cullinan (Bishop of Waterford & Lismore)
Páidí Ó Lionáird (columnist & broadcaster)
Dara Ó Cinnéide (former Kerry footballer & radio broadcaster)
Stephen Ryan (music)
Tommy Bulfin (television commissioning editor)
Tony Killeen (politician)
Tomás Ó Sé (former Kerry footballer & broadcaster/newspaper columnist)
Eimear O'Mahony (producer/director) 
Hildergarde Naughton (politician)
Mary O'Neill (Ambassador of Ireland to Tanzania)
Cian McCormack (broadcaster)
Cathal Crowe (politician)
Patrick Donovan (politician)
David Quinn MBE (humanitarian)
The College has a strong sporting tradition and is extremely proud to have had countless inter-county GAA players study here, as well as prominent names in rugby (Ciara Griffin), hockey (Róisín Upton) and other disciplines. These include members of Limerick's 2021 All Ireland winning hurling team: Aaron Gillane, Cian Lynch, Declan Hannon, Darragh O'Donovan, Richie English and David Reidy as well as: John Conlon, Colm Galvin and Róisín Looney (Clare GAA); Caoimhe Costelloe (Limerick GAA); Brendan Maher, Ronan Maher, Niall O'Meara, Séamus Kennedy and Julieanne Bourke (Tipperary GAA); Tim O'Mahony, Linda Collins and Orla Finn (Cork GAA); Conor Cooney (Galway GAA); Aoife Murray (Waterford GAA); Róisín Egan (Offaly GAA) and many more.