Undergraduates
Progressing to third level is an exciting stage in your life whether you are continuing straight from school or returning to education as a mature student. Here at Mary Immaculate College, we provide a supportive learning community and a springboard for you to reach your full potential with 15 outstanding undergraduate degree programmes spread across the areas of Teaching (primary and post-primary level), Liberal Arts, Early Childhood Care and Education, and Psychology. The 'MIC experience' is unique, giving students a home away from home where you will achieve the goal of being a highly employable graduate and a well-rounded individual.

Why MIC?
The College prides itself on its excellence in teaching, learning and research with engaging and challenging courses. Our programmes move beyond the lecture theatre—offering opportunities for study abroad and real-life work placements—and will give you the essential skills for a vast range of careers. As well as the academic aspect, personal development and student satisfaction take priority at MIC. It's never a case of 'all work and no play' with a mix of sports, activities and volunteering through the network of college clubs and societies.
MIC's undergraduate programmes are offered on centrally-located campuses with state-of-the-art facilities in Limerick City and Thurles, Co. Tipperary. All the amenities of city and town are on the doorstep, from sports and culture to shopping and socialising. Both campuses are characterised by an informal, relaxed atmosphere and friendly rapport between students and staff.
View our Undergraduate Prospectus here.
Take the Virtual Tour of MIC here.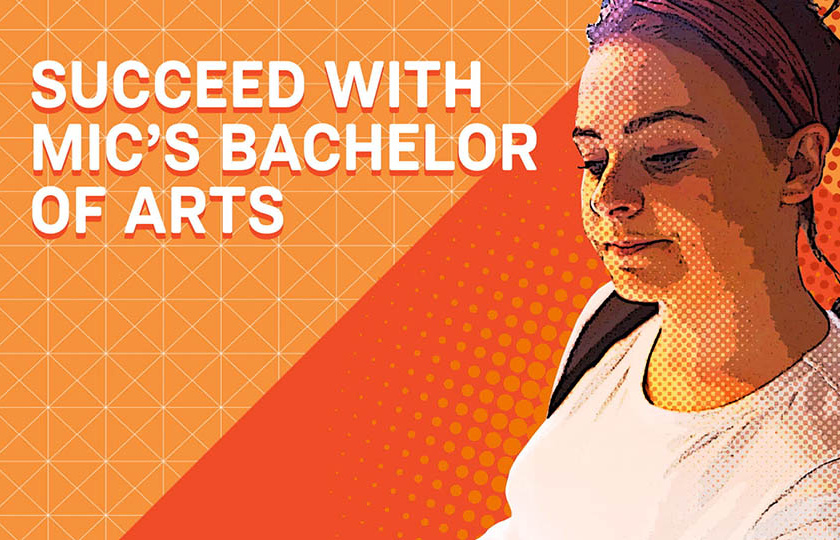 Find your Undergraduate Programme
95%
Student Retention Rate
Students who come to study at MIC tend to stay for the duration of their programmes, indicating a high-quality student experience and satisfaction level.
50
Undergraduate Entrance Scholarships
These entrance scholarships, spread across all of MIC's undergraduate programmes, are worth €2,000 each and are awarded on the basis of points achieved in the Leaving Certificate.
1,000 +
New First Years
At the start of each academic year, MIC welcomes over 1,000 First Year undergraduate students across our Education and Arts programmes so you will have plenty of opportunities to meet like-minded friends.