Bachelor of Education - International (MI004)
Note: The 'At a Glance' section below is indicative only. Hours and assessment methods vary across semesters, years and subjects.
Duration : 4 years full-time
Places Offered: 17 approx.
Lecture Hours: 19 approx.
Tutorial Hours: 4 approx.
Assessment:
Mixed but may include presentations, portfolios, exams, group-work, poster presentations, case studies, lesson plans, objective tests, problem-based learning and essays.
Programme Overview

Programme Content

Entry Requirements

Ask a Question
Programme Overview
The Bachelor of Education - International is a four-year, full-time, honours degree (Level 8) designed to qualify students to be primary teachers, with the addition of an international study component. Accredited by the Teaching Council, it seeks to equip participants with the competence to teach at all levels of the primary school. Reflecting the College's well-established reputation for excellence in teacher education, this programme enables students to examine their role as a learner, a teacher, a researcher and a leader. It comprises on-campus study and school placement, and also gives students the opportunity to specialise in comparative/ international education. Insightful and challenging, the B Ed International programme will prepare you for a varied and rewarding career as an educator.
Explore a New Corner of the World
This Bachelor of Education - International programme offers a unique opportunity to spend some of your time at third-level studying abroad with links to various institutions worldwide. It not only seeks to equip participants with the competence to teach at all levels of primary school in the Irish context, but it also allows you to turn your degree into an adventure of a lifetime, where you can set your sights on a study abroad experience that will stay with you forever!
As a student on the programme you will study many of the same modules as your colleagues on the Bachelor of Education (MI005/MI006). In Year 3, semester 5, you will spend the semester studying abroad. Not only will you explore teaching methodologies in a different context but the semester will also allow you to experience and understand the education system and policies of another country. On returning from your study abroad you will take education specialisation modules in Comparative Education. 
You will study at MIC's many prestigious partner universities around the world. Subject to exchange balances, students may choose from locations such as the Australian Catholic University or universities in the USA such as Boston College; Loyola University, Chicago; University of San Francisco; Salve Regina University, Rhode Island; Regis University, Denver and many others throughout the world.
Studying abroad at one of MIC's partner universities is a safe and well-supported means of gaining valuable international experience. MIC students only pay MIC tuition fees (not their host university's tuition) for that semester and have a once-in-a-lifetime opportunity to experience life at a university campus in another country. While other costs such as airfare, travel insurance and accommodation are borne by the student, the International Office at MIC will always be on hand to answer any questions and to facilitate the exchange arrangements.
Please note, students bear the cost of this compulsory study abroad semester (i.e. air travel, international accommodation and MIC tuition fees) 
Career Opportunities
The Bachelor of Education International Honours Degree is designed to qualify students to teach in primary school. This University of Limerick accredited degree is an internationally recognised qualification and was the first programme of its kind to be accredited by the Teaching Council of Ireland. The programme promotes the personal and intellectual development of students, while providing the professional and academic foundation for a career in teaching.
Not only will the programme enable you to explore a new corner of the world but you will also develop many new life skills such as independent thinking and resilience while doing so. Studying abroad will benefit both your personal and professional development, while also demonstrating to future employers that you are flexible, self-sufficient, culturally-aware and can think outside the box, all desirable traits in the modern educational professional.
Professional Placement
The professional placement element of the programme is designed to meet the Teaching Council's requirements, and students will spend approximately 24 weeks in primary schools during the programme. This period will allow students to engage in observation, class-based and whole-school teaching and learning activities. Working in partnership with schools, the placements are designed to enable students to experience all class levels and a range of school types, and the student is guided and empowered along his/her learning-to-teach journey.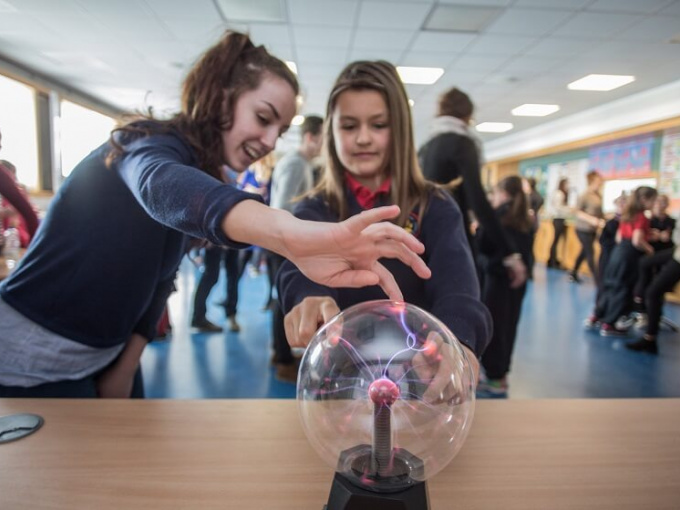 Gaeltacht Courses
All Bachelor of Education International students are required to attend two residential placements in the Gaeltacht as part of the programme – Tréimhse Foghlama sa Ghaeltacht 1 agus 2. Tréimhse Foghlama sa Ghaeltacht 1 is taken in Year 1 of the programme and Tréimhse Foghlama sa Ghaeltacht 2 in Year 3. Each placement lasts two weeks.
Students bear the cost of this compulsory course and the cost for 2017 - 2018 was €750 per placement. Each of these modules is graded with an examination in oral Irish. Students will take an examination in oral Irish after completing the first placement at the end of their first year of initial teacher education. Students must pass this examination in order to continue to the second year of the programme. A repeat of the examination in oral Irish test is provided by the College. All Bachelor of Education students must have completed the two Gaeltacht placements successfully before entering year four of the programme.
Scholarships
Undergraduate Entrance Scholarships
Each year, Mary Immaculate College awards up to 50 Undergraduate Entrance Scholarships across all undergraduate programmes valued at €2,000 each, on the basis of results obtained in the Irish Leaving Certificate Examination.
Further information about Undergraduate Entrance Scholarships available here.
Ashling Murphy Scholarship
We are delighted to honour the memory of Ashling Murphy by introducing a new scholarship in her name in recognition of her talents and love of traditional Irish music. The scholarship, valued at €4,000 and jointly awarded by MIC and the INTO, is restricted to B Ed applicants only and will be awarded on the basis of the applicant's exceptional achievements and talent in the field of traditional Irish music.
Further information about the Ashling Murphy Scholarship available here.
Programme Overview

Programme Content

Entry Requirements

Ask a Question