School of Education (Post-Primary)
About
The School of Education (Post-Primary) at MIC Thurles provides seven concurrent teacher education programmes in the following subject areas: Gaeilge, Mathematics, Business Studies, Theology and Religious Studies, Accounting, and Home Economics and Business Studies. A concurrent teacher education programme includes the study of the subject components and the education components in each year of the programme. Graduates of the programmes are fully qualified post-primary teachers. The School focuses on the professional and personal development of the students. Small class sizes are among the many benefits of studying here. The school also has a postgraduate offering in the area of middle leadership.
Message from Head of School, Dr Finn Ó Murchú
Fáílte and welcome to MIC Thurles and our exciting post-primary teacher preparation programmes. If you are interested in making a difference to young peoples' lives by being a post-primary teacher and you have a passion for learning and for some of the subjects we offer then maybe MIC Thurles is the place for you. Here's some of what we have to offer.
Our seven programmes are taught by a committed team of lecturers who are dedicated to preparing you, the next generation of teachers, across a four-year programme. This means that from the moment you join us you are learning, both how to teach, as well as what to teach from a combination of subjects which include Accounting, Business Studies, Gaeilge, Mathematics and Theology, Religious Studies, and Home Economics and Business Studies. It also means that you graduate with both a BA and a professional teaching qualification recognised by the Teaching Council. In addition, should you wish to pursue further studies, MIC has a range of options that can suit your interests and lifestyle.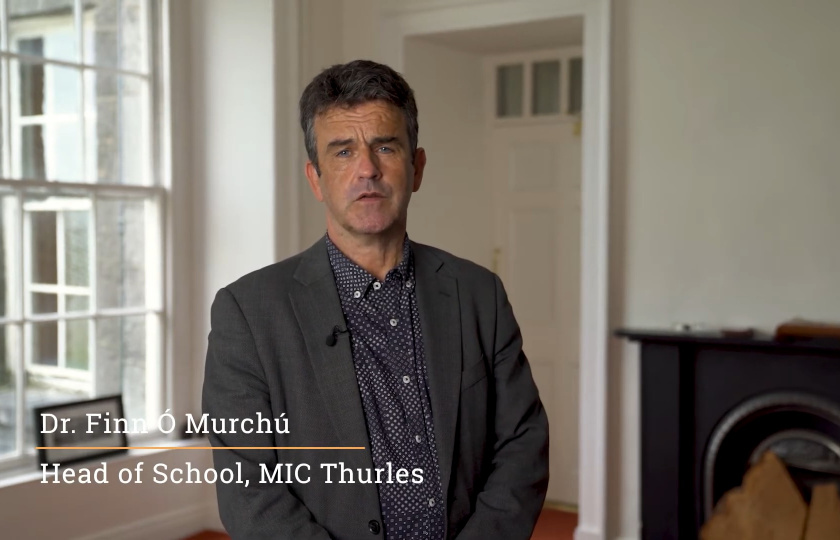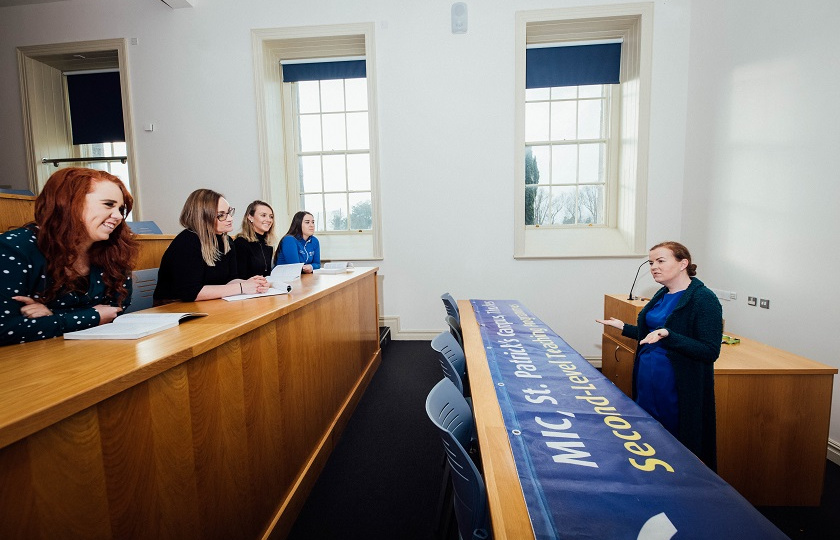 We pride ourselves on supporting our students to be the teacher they want to be while also challenging them to be the teacher they need to be. This forms a central feature of our programme so as to enhance the learning and life chances of all learners in all our schools. We focus on your personal (you) and professional (you as teacher) development throughout as well as paying close attention to learning about the interplay between teaching, learning and assessment.
As a learning organisation we strive to be lifelong learners ourselves and we work closely with colleagues on campus and with cooperating schools to ensure our programmes are robust and relevant. We ensure supported school placement each year culminating with a 12 week extended placement in your final year. To ensure our graduates are inclusive teachers, our placement is undertaken strategically in both mainstream schools and in special settings. We offer scholarships to our students, as well as fully funded international study visits opportunities in Year 3 and Year 4
From the moment you join us at MIC Thurles, you are learning, both how to teach, as well as what to teach from a combination of subjects. It also means that you graduate with both a BA and a professional teaching qualification recognised by the Teaching Council.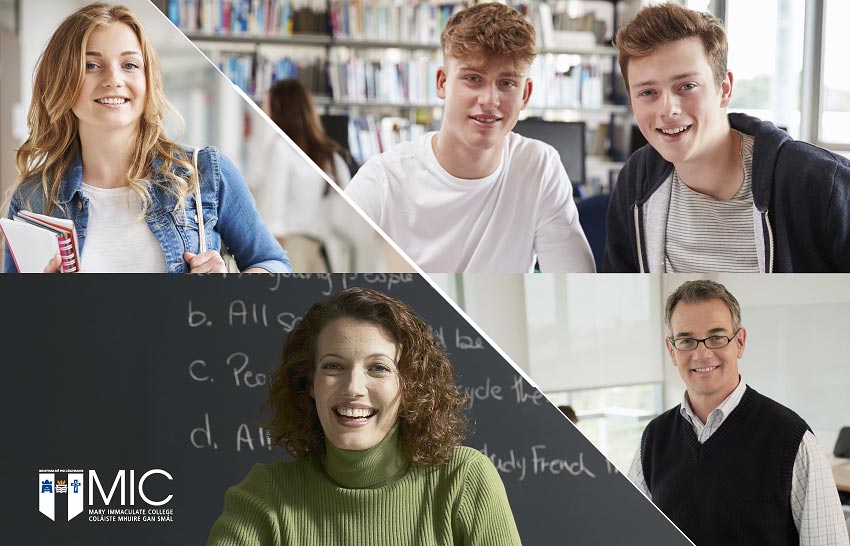 Sarah, 1st year Mathematics and Business
"I realised this is where I am supposed to be… I couldn't wait to start in September… It is amazing how we can get 'one to one' chats with Lecturers… I'm loving every minute of it".
Aaron, 1st year Business and Accounting
"I haven't looked back since I started...It is more than I could have hoped for". "Do it, education is the best investment".
Edel, 4th year Business Studies & Religious Studies
"Everyone in Thurles is invested in your success…The support is just phenomenal…The professional relationships you create open up many doors…Can't believe how much I loved the Religious Studies course… It is so interesting to learn and a fantastic subject to teach…I always knew I wanted to be a teacher but I was too afraid to do it, that fear was taken away immediately after entering College… I would definitely recommend MIC Thurles.
Elisha, 4th year Gaeilge & Business Studies
"A larger University wasn't for me… One thing that was important for me was the concurrent aspect of the programme because being a mature student, the thoughts of having to do four years and then going back to do extra years after that, to qualify, was something I didn't really want to do…The College is very good at instilling that belief in you that you are going to succeed…Lecturers want to get to know you, they want to know your name".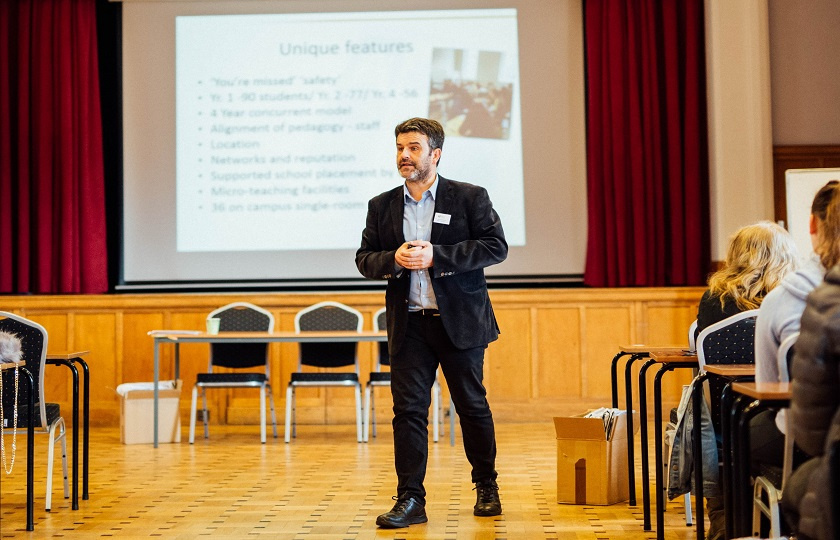 Thurles Campus Office
The MIC Thurles Campus office deals with the day-to-day running of the Thurles Campus.
The office acts as a support for students and staff on campus as well as a link point to the main administrative functions based in the MIC Limerick campus.
The remit of the office is wide and includes everything from on-campus accommodation to support for student engagement to buildings maintenance and finance.
Contact
MIC Thurles
+353 504 20530