Accommodation
MIC owned accommodation (Courtbrack and Halls of Residence, Limerick and MIC Thurles) will be open from September 2020 and be available for rental on a weekly rotational basis. Priority bookings will be given to those who have already placed a deposit. Refunds will be available to those who do not require accommodation on this basis.
Further information will be made available once the 2020/21 academic calendar has been finalised.
Further details available from Manager.Summerville@mic.ul.ie or T: 061 302500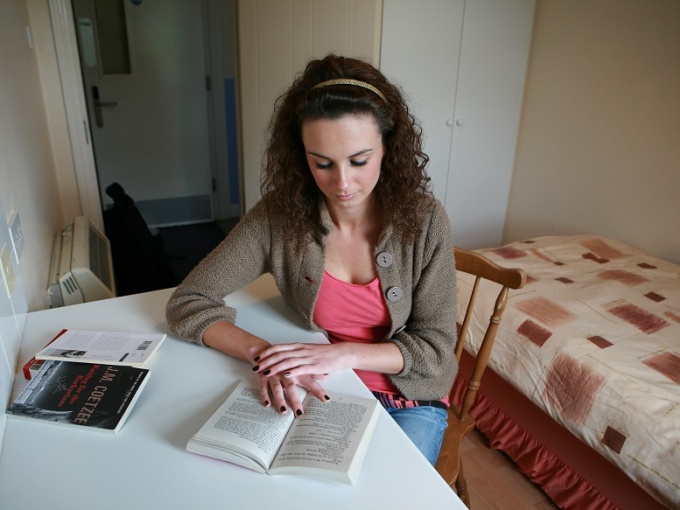 MIC Limerick: Courtbrack Accommodation
Courtbrack Student Accommodation is a purpose- built unit providing quality self-catering accommodation for all undergraduate students, male and female. The complex, situated on Courtbrack Avenue is approximately a five minute walk to the MIC Limerick campus. 
Rates for Semester 1 2020 available below.  Booking for 2nd, 3rd and 4th Year rotational accommodation at Courtbrack starts Monday 13th July. Contact 061-302500. Office open 9.30-5.30 Monday to Friday
Conditions, Facilities and services include:
Bedrooms equipped with study desk, chair and storage; students provide their own bed linen and towels
Showers and toilets are available on each corridor
Fully equipped self-catering kitchen with strict social distancing
TV Room
College Wi-Fi
Reception
Check in each Week from 2pm Sunday and check out Friday am
Self-Service Launderette
Nightly Security
Housekeeping Service
Only residents policy in place. No visitors permitted at any time
Private Parking
Download Accommodation rates for Semester 1 here.
MIC Thurles: On-Campus Accommodation
MIC Thurles has 36 ensuite bedrooms conveniently located on-campus. Spread over three floors, they provide accommodation for 36 male and female students on a single room basis. 
Facilities and services include:
Bedrooms equipped with study desk, chair and storage; students provide their own bed linen and towels
Fully-equipped, self-catering kitchen area 
All bedrooms have bathrooms with a sink, toilet and shower
Spacious, communal TV lounge
Housekeeping service
Rates for the academic year 2020/2021 will be confirmed once the academic calendar has been finalised.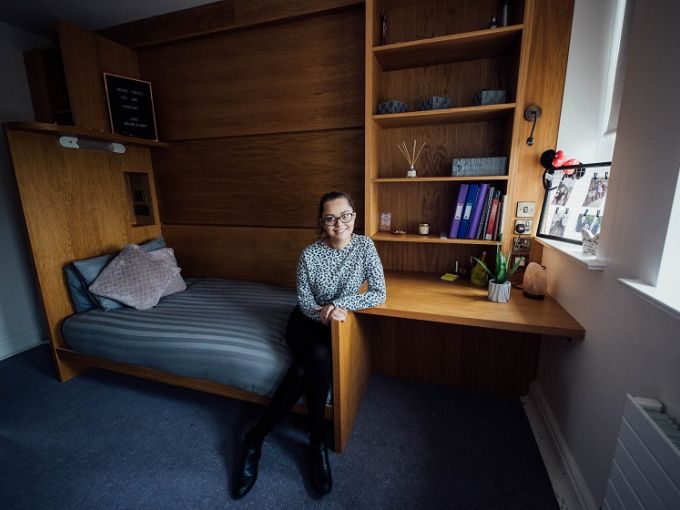 How to Book MIC Accommodation
Hard-copy application forms are available from the Accommodation Office or can be downloaded below. Viewing can be arranged by appointment. Booking for Courtbrack Accommodation AND the MIC Thurles On-Campus Accommodation starts at the College Open Days in October each year.
Bookings will be allocated on a first come first served basis and a room will be deemed to have been provisionally secured only after we receive the booking form, your bank details and the deposit has been paid by bank transfer using the student's name as an identifier.
Please contact the Accommodation Office by phone on +353 61 302500 before you transfer the deposit. Ensure we have your booking form before you contact us about payment.
The payment details are at the end of the booking forms (download below)
Rooms cannot be held for second round offers or rechecks. All bookings must be for the full academic year.
Students and their guarantor will be required to sign a Licence Agreement for this period (a copy of the Licence Agreement is available on request).
Booking cancellations caused by a failure to secure qualification points to study at Mary Immaculate College or, on the waiting list and a room cannot be offered will incur an administrative charge of €100. Cancellations for any other reason will result in the complete forfeit of the €750 deposit.
Note: The breakdown of the booking/security deposit is as follows: (1) A security/damage deposit of €250 refundable minus damages and missing items etc. at the end of the academic year (2) A non-refundable utilities charge of €500. This covers the cost of electricity, refuse collection, housekeeping service, television etc. 
Private Accommodation
There are numerous other options available to students 
MIC Limerick
Student Accommodation
Private Accommodation
MIC Thurles
Private Accommodation
Please Note: Mary Immaculate College accepts no liability for the accuracy of the information supplied by property owners. The College has not inspected these properties nor does it make any representations/recommendations on behalf of the landlords. If you find properties listed on this website are not up to standard, please contact the Accommodation Office +353 61 302500.
Property Owners
Existing property owners can register their property with the College. Once the property meets minimum requirements, the property will be registered with the College and advertised. Contact the Accommodation Office 061-302500 for more details.