B Ed in Education and Psychology (MI008)
CAO Minimum Entry 2021: 590 points
Places Offered: Up to 30
Programme Overview
Programme Content
Entry Requirements
Ask a Question
Programme Overview
The B Ed in Education and Psychology is a four-year, full-time, honours degree (Level 8), which prepares graduates to be primary level teachers and gain a degree accredited by the Psychological Society of Ireland.

Modules
This programme, which is awarded by the University of Limerick and accredited by the Teaching Council and the Psychological Society of Ireland which leads to both an academic and a professional qualification. The programme would be particularly suitable for, though not confined to, students who might wish to undertake a postgraduate specialisation subsequently in the field of Educational Psychology.
Education: The Education component of the course seeks to equip participants with the competence to teach all levels of primary school (4-12 year olds). Given the structure of primary school provision, the teacher is required to have a mastery and competence in all the curricular areas of the primary school, inclusive of Art, Drama, English, Gaeilge, Mathematics, Music, Physical Education, Religious Education and Social and Environmental Studies (which includes Geography, History and Science). The foundation studies, professional studies, the school placement and the subject disciplines are carefully planned in light of changing understandings of the nature of learning and the theory-practice relationship. There is an appropriate balance in the programme provision for these areas and their inter-relationship is made explicit.
Psychology: Psychology is studied throughout the four years. Modules will include Social Psychology, Cognitive Psychology, Research Methodology, Personality & Individual Differences, Information Technology & Psychology, Biological Basis of Psychology, the Psychology of Special Educational Needs and Abnormal Psychology. Students are also required to undertake an undergraduate dissertation in Psychology in their final year.
Gaeltacht Courses - Tréimhsí Foghlama sa Ghaeltacht
All Bachelor of Education students are required to attend two residential placements in the Gaeltacht as part of the programme – Tréimhse Foghlama sa Ghaeltacht 1 agus 2. Tréimhse Foghlama sa Ghaeltacht 1 is taken in Year 1 of the programme and Tréimhse Foghlama sa Ghaeltacht 2 in Year 3. Each placement lasts two weeks. Students bear the cost of this compulsory course and the cost for 2017-2018 was €750 per placement. Each of these modules is graded with an examination in oral Irish. Students will take an examination in oral Irish after completing the first placement at the end of their first year of initial teacher education. Students must pass this examination in order to continue to the second year of the programme. A repeat of the examination in oral Irish test is provided by the College. All students must have completed the two Gaeltacht placements successfully before entering year four of the programme.
Professional & Applied Placements
The professional placement element of the programme is designed to meet the Teaching Council's requirements, and students will spend approximately 24 weeks in primary schools during the programme. This period will allow students to engage in observation, class-based and whole-school teaching and learning activities. Working in partnership with schools, the placements are designed to enable students to experience all class levels and a range of school types, and the student is guided and empowered along his/her learning-to-teach journey.
The two-week Professional Placement 4: Applied Placement provides students with an opportunity to apply their knowledge of Psychology to an educational environment other than a mainstream Irish national school, and to bring psychological insights to the professional experience. In addition, a small number of online modules will take place in out-of-semester time during Years 1 and 2.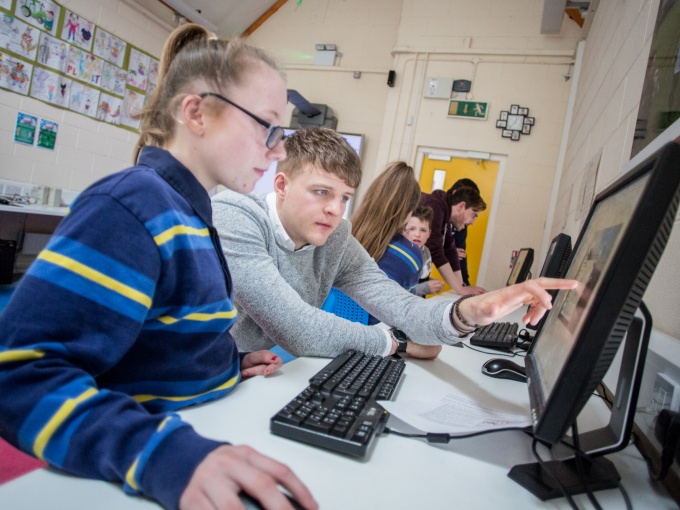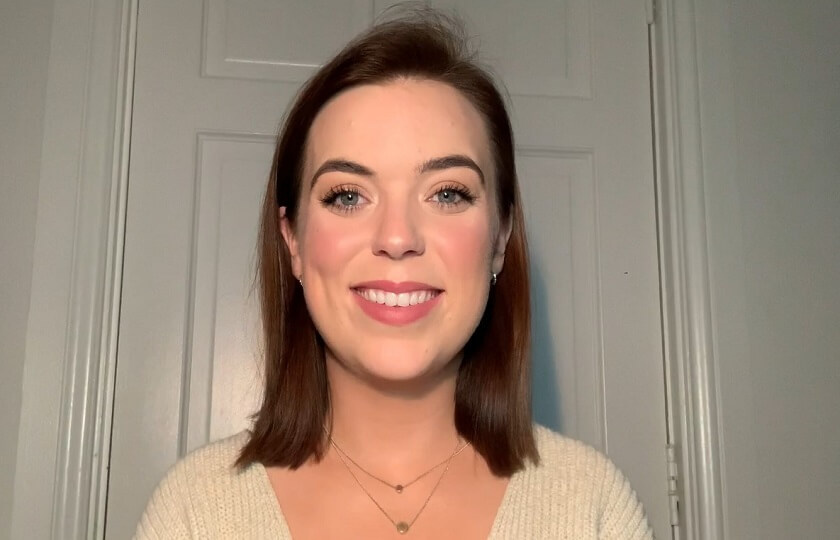 Student Testimonials
Brian O'Neill, B Ed in Education and Psychology
Beginning my journey at MIC, I was set on a teaching career with the added bonus of Psychology to bolster this vocation. Although solidifying my passion for teaching with a range of practical and taught modules, the multiple Psychology disciplines covered has allowed me to think beyond the teaching profession.
The small numbers and supportive close-knit community on the programme has enabled me to develop strong relationships with lecturers. This created a personally tailored and highly supportive environment, which is unique at third-level.
Furthermore, the advantage of the small programme numbers extends into the close relationships that I formed with like-minded classmates. Such relationships enhanced both my academic work and student life.
Career Opportunities
As the Education component of this programme retains all of the key elements of the main Bachelor of Education, graduates of this programme will be eligible to practise as primary school teachers in the normal way. Additionally, in view of their joint specialisation, graduates of this programme will have the option of pursuing postgraduate studies in Psychology.
Undergraduate Entrance Scholarships
MIC will offer for competition, on the basis of results in the Irish Leaving Certificate Examination, First Year Undergraduate Entrant Scholarships, to entrants on the B Ed in Education and Psychology programme, valued at €2,000 each. Further information available here.
Programme Overview
Programme Content
Entry Requirements
Ask a Question