B Ed in Education and Psychology (MI008)
Note: The 'At a Glance' section below is indicative only. Hours and assessment methods vary across semesters, years and subjects.
Duration : 4 years full-time
Places Offered: 33 approx.
Lecture Hours: 19 approx.
Tutorial Hours: 4 approx.
Assessment:
Mixed but may include presentations, portfolios, exams, group-work, poster presentations, roundtable discussions, case studies, lesson plans, objective tests, problem-based learning and essays.
Programme Overview

Programme Content

Entry Requirements

Ask a Question
Programme Overview
The B Ed in Education and Psychology is a unique four-year, full-time, double-honours (level 8) degree programme in Education and Psychology. The programme prepares graduates to be primary teachers, as accredited by the Teaching Council of Ireland, and obtain a degree in Psychology, as accredited by the Psychological Society of Ireland.

Modules
This programme is awarded by the University of Limerick and accredited by the Teaching Council and the Psychological Society of Ireland. The programme leads to a professional qualification in primary school teaching and a Level 8 academic qualification in Psychology. The programme is particularly suitable for, although not confined to, students who may wish to undertake a postgraduate specialisation subsequently in the field of Educational Psychology. Nonetheless, programme graduates have the option of undertaking postgraduate studies in any field of Psychology and/or Education. Notably, the complimentary nature of Education and Psychology degrees within the programme adds to the quality of the programme and the excellence of its students and graduates. 
Education: The Education component of the programme equips participants with the competence to teach all levels within the primary school context (4-12 year olds). Given the structure of primary school provision, the teacher is required to have a mastery and competence in all curricular areas of the primary school. Students engage in on-campus study in the areas of foundation studies, professional studies and the subject disciplines, alongside School Placement. The programme is carefully planned with a strong focus on the relationship between theory and practice. Reflecting the College's well-established reputation for excellence in teacher education, the Education component of the programme enables students to examine their role as a learner, a teacher, a researcher and a leader.
Psychology: Psychology is studied throughout the four years of the programme. Key areas of study include an Introduction to Psychology, Developmental Psychology, Social Psychology, Cognitive Psychology, Research Methodology, Personality & Individual Differences, Information Technology in Psychology, the Biological Basis of Psychology, Psychological Perspectives on Behaviour, the Psychology of Special Educational Needs, Psychological & Educational Assessment and Advanced Issues in Educational Psychology. Students also select one elective in their final semester of the programme from a range of modules.
As part of the final year, students are required to undertake an undergraduate dissertation in Psychology. This independent research project typically involves an applied piece of research in Psychology, where students collect and analyse original empirical data. Students are encouraged to select a novel research question that is situated in contemporary psychological discourse. Following completion and write-up of the UGD, students present their research at 'PsychFest', an MIC-hosted psychology undergraduate research colloquium. Thereafter, MIC students are actively encouraged to disseminate their research beyond MIC at regional, national, and international events, as well as in publication format. Further information on the success of students and graduates of the B.Ed in Education and Psychology Programme available here.  
Gaeltacht Courses - Tréimhsí Foghlama sa Ghaeltacht
All Bachelor of Education students, including those on the Bachelor of Education in Education and Psychology Programme, are required to attend two residential placements in the Gaeltacht as part of their studies – Tréimhse Foghlama sa Ghaeltacht 1 agus 2. Tréimhse Foghlama sa Ghaeltacht 1 is taken in Year 1 of the programme and Tréimhse Foghlama sa Ghaeltacht 2 in Year 3. Each placement lasts two weeks.
This placement is funded by the Department of Education and Skills. Each of these modules is graded with an examination in oral Irish. Students take an examination in oral Irish after completing the first placement at the end of their first year of initial teacher education. Students must pass this examination in order to continue to the second year of the programme. A repeat of the examination in oral Irish is provided by the College. All Bachelor of Education students must have completed the two Gaeltacht placements successfully before entering year four of the programme.
Professional & Applied Placements
The professional placement element of the programme is designed to meet the Teaching Council's requirements. Accordingly, students spend approximately 24 weeks in primary schools over the course of the programme. This period allows students to engage in observation, class-based and whole-school teaching and learning activities. Working in partnership with schools, the placements are designed to enable students to experience all class levels and a range of school types, and the student is guided and empowered along his/her learning-to-teach journey.
In Year 3, students undertake a two-week alternate placement entitled, Professional Placement 4: Applied Placement. The setting must be an education environment other than a mainstream Irish national school and must be approved by a Steering Committee of the Faculty of Education. The setting must also have an applied psychology focus, where students extend their experience and appreciation of the variety of needs and provision within the field of education. Potential settings for the placement include, but are not limited to, special schools, special language units, special classes, early childhood settings and/or diverse social and cultural settings. Similarly, students may engage in 'children at risk' programmes, teach children in travelling communities or engage in a comparative study, school placement or educational experience abroad. Students are required to reflect on their learning over the period through a psychological lens, with reference to relevant research and literature from educational psychology.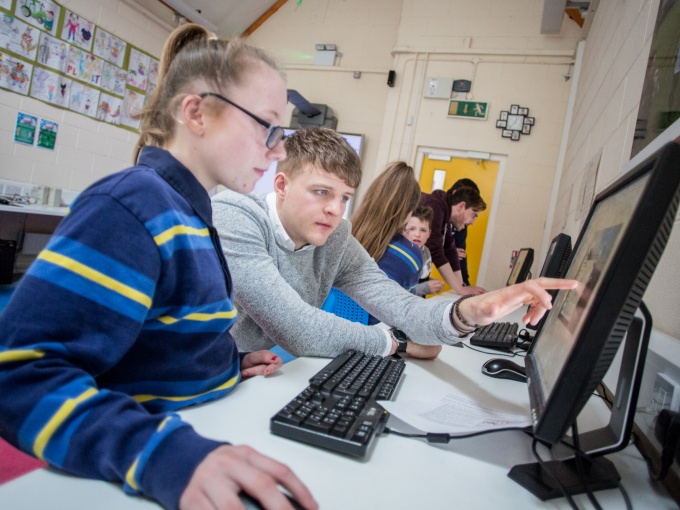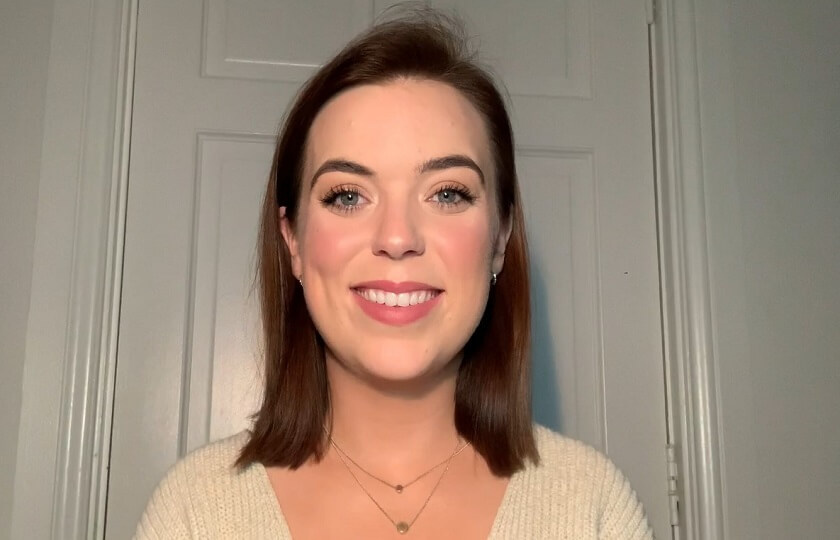 Student Testimonials
Brian O'Neill, B Ed in Education and Psychology
Beginning my journey at MIC, I was set on a teaching career with the added bonus of Psychology to bolster this vocation. Although solidifying my passion for teaching with a range of practical and taught modules, the multiple Psychology disciplines covered has allowed me to think beyond the teaching profession.
The small numbers and supportive close-knit community on the programme has enabled me to develop strong relationships with lecturers. This created a personally tailored and highly supportive environment, which is unique at third-level.
Furthermore, the advantage of the small programme numbers extends into the close relationships that I formed with like-minded classmates. Such relationships enhanced both my academic work and student life.
Career Opportunities
As the Education component of this programme retains all the key elements of the main Bachelor of Education, programme graduates are eligible to practice as primary school teachers. Additionally, in view of students' joint specialisation, graduates have the option of pursuing postgraduate studies in any field of Psychology. Graduates can also choose to undertake postgraduate studies in Education, as well as fields of research and study that combine both Education and Psychology.
From an education viewpoint, previous pathways adopted by programme graduates include teaching positions in primary and special schools. Graduates have also pursued postgraduate studies in education, resulting in leadership roles within schools and education bodies such as the Professional Development Service for Teachers and the National Council for Special Education Support Service.
In relation to Psychology, graduates have engaged in a range of postgraduate studies at Certificate, Diploma, Master's and Doctoral/PhD levels. Fields of study include Educational and Child Psychology, Health Psychology, Developmental Psychology and Neuropsychology, to name but a few. This has led to a range of roles for graduates in professional practice, research, education and academia. Some graduates have also pursued complimentary fields of study, such as Play Therapy.
Notably, many graduates of the B Ed in Education and Psychology programme often return to MIC to engage in studies on the Professional Doctorate in Educational and Child Psychology (DECPsy) programme. Further information on this postgraduate programme, including programme content and entry requirements available here. 
Achievements of students and graduates of the B Ed in Education and Psychology programme
The B.Ed in Education and Psychology programme prides itself on standards of excellence across teaching, learning and research. In this regard, numerous students and graduates of the programme have been recognised regionally, nationally and internationally for the high calibre of their academic and research skills. For more information click on this link.
Scholarships
Undergraduate Entrance Scholarships
Each year, Mary Immaculate College awards up to 50 Undergraduate Entrance Scholarships across all undergraduate programmes valued at €2,000 each, on the basis of results obtained in the Irish Leaving Certificate Examination.
Further information about Undergraduate Entrance Scholarships available here.
Ashling Murphy Scholarship
We are delighted to honour the memory of Ashling Murphy by introducing a new scholarship in her name in recognition of her talents and love of traditional Irish music. The scholarship, valued at €4,000 and jointly awarded by MIC and the INTO, is restricted to B Ed applicants only and will be awarded on the basis of the applicant's exceptional achievements and talent in the field of traditional Irish music.
Further information about the Ashling Murphy Scholarship available here.
Programme Overview

Programme Content

Entry Requirements

Ask a Question