Welcome
Welcome to Mary Immaculate College! You have already accomplished a great deal in getting into this College and we hope that you are very pleased with your choice. MIC has a reputation for excellence in teaching, learning and research, as well as plenty of opportunities to get involved in sporting, cultural and social activities. You have so much to look forward to over the next few years.
You will make a difference to our College community in your own unique way, because of who you are and because of what you bring to the College. Here you will meet with challenges and opportunities that will your enrich your life and we look forward to watching you use your individual talents to their full potential while you are here, contributing to the promotion of the College's high standards and also building on the considerable achievements of the graduates who have gone through this institution before you.
Orientation is just the beginning of what we hope will be a most enjoyable, rewarding and memorable time of your life. Orientation 2019 will take place in the MIC Limerick campus on Tuesday 3 and Wednesday 4 September and on Thursday 5 September at the MIC Thurles Campus.
For more information on support services and campus amenities and activities, browse through the Current Students and Life at MIC sections of this website.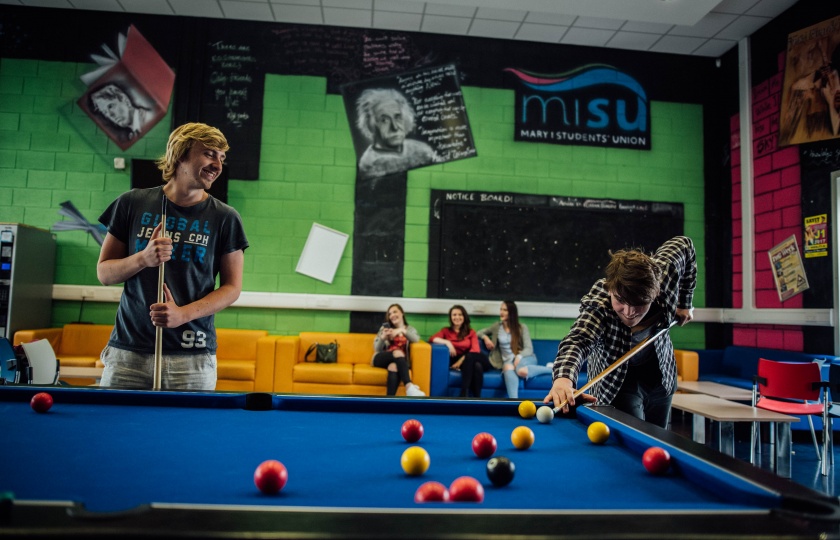 Parents' Orientation
Mary Immaculate College (MIC) is delighted to announce that once again this year there will be orientation session specifically catering for parents of incoming First Year students on Monday 2 September, 6pm-8pm in the TARA building.
 
If you have a daughter or son about to attend MIC for the first time you may be a little bit nervous or perhaps just curious about what lies before them over the next four years. This orientation session will provide a unique forum for all your queries and anxieties to be addressed. 
Parents will be given the opportunity to meet with Prof. Eugene Wall, President of MIC; representatives from the Students' Union; the Deans of Arts and Education; course lecturers and representatives from the various student services such as Access & Disability, Counselling, the Accommodation Office and the Fees Office to name but a few.
 
There will be campus tours on the evening and refreshments will be served. So if you would like to familiarise yourself with the campus and services available to your son/daughter then please confirm your attendance by emailing Orientation@mic.ul.ie putting the name of the programme that your son/daughter will doing in the subject line.
Orientation Checklist
I have enrolled
I have paid my fees
I have filled out the forms to be Garda Vetting (Education programmes only)
I got my student ID Card
I received my Art Pack (Education programmes only)
I took a campus tour
I got a Fresher Pack
I attended one of the orientation events
I attended the talks from members of senior management
I attended talks from the student support services
I attended talks from the lecturers
I attended the IT Labs and set up my student IT account
I will register my subjects online next week
Welcome

Orientation Schedules

Parents' Orientation

Orientation Checklist