Imogen Stuart and the McAuley Medal
In honour of her lifetime contribution to the arts in Ireland, Imogen Stuart RHA was awarded the McAuley Medal from Mary Immaculate College in 2010, presented by the then Uachtarán na hÉireann, Mary McAleese.

Drawing inspiration from those who have striven to make a difference in society locally, nationally and internationally, the College instituted an order of honour in 2008 to recognise people whose vision and exceptional personal commitment to the good of the wider community has a truly pervasive impact. This honour, the McAuley Medal, is the highest award that can be bestowed by the College. It is named in memory of Catherine McAuley, the founder of the Catholic Sisters of Mercy, whose outstanding dedication to the most marginalised members of the community continues to inform the College's ethos.
Speaking at the event President McAleese said, "Those on whom the McAuley Medal is bestowed are recognised by Mary Immaculate College as torch-bearers, as people who have the gift of illuminating life with an exceptional radiance. Imogen is such a human being, though if she never painted or sculpted a thing, she would still be a remarkably vibrant, generous, life-enhancing human being.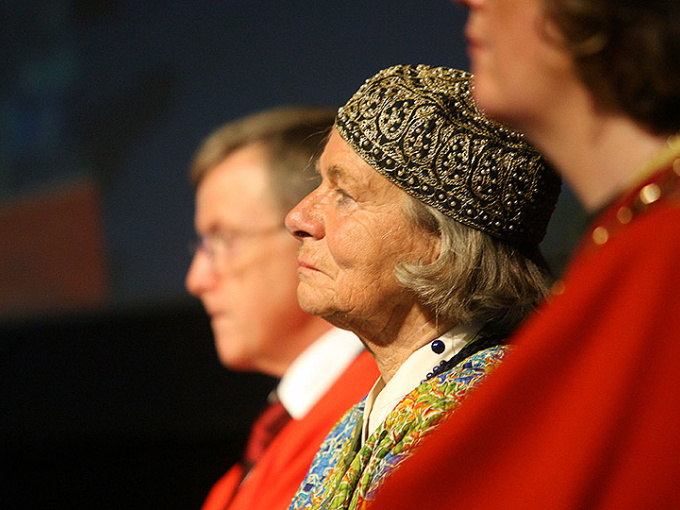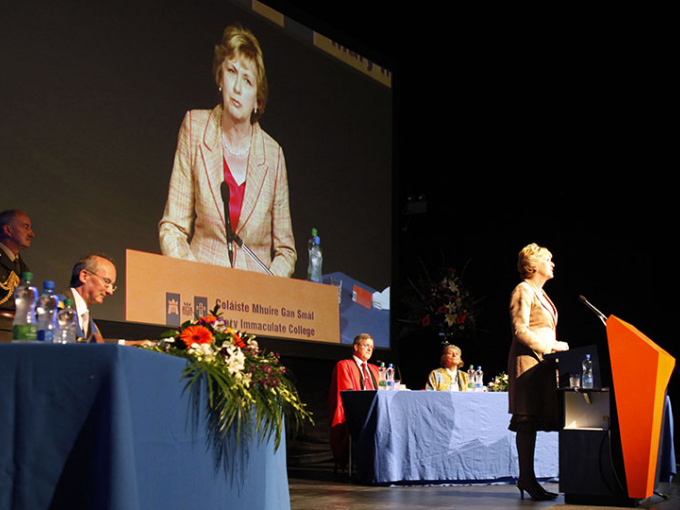 "But we are so fortunate that the inner light that shines from Imogen is expressed in a canon of work which we are privileged to share and experience in all the places that it is exhibited, including here at MIC where it gently informs, challenges and enriches community life. Imogen has a powerful way of synthesizing past, present and future, of drawing us deep into our spiritual heritage and directing us to the possibilities for the heritage that we ourselves are creating in our time."
Also speaking on the day was the late Professor Peadar Cremin, former President of MIC, who spoke of Imogen as being a unifying force in Irish art and, correspondingly, in Irish society itself.
Fellow recipients of the McAuley Medal include the late Eunice Kennedy Shriver, who received the accolade in recognition of her outstanding work in establishing the Special Olympics, and Fr Peter McVery in recognition of his exceptional contribution in combatting homelessness in Ireland.