M Ed in Religious Education
Note: The 'At a Glance' section below is indicative only.
Delivery Mode:
Face-to-face with some blended components.
Assessment:
Portfolios, essays and dissertation.
Programme Overview

Programme Content

Entry Requirements

How to Apply

Ask a Question
Programme Overview
Mary Immaculate College's Master of Education in Religious Education explores the rich and complex academic discipline of Religious Education (RE). RE plays an important role in developing religious literacy, identity and imagination; promoting creative and critical thinking; offering a space for questioning and reflection; and fostering spiritual development, respect, openness, empathy and justice. It provides a space for dialogue and encounter between faith traditions and people of different belief traditions.
Key Features
This two-year, part-time M Ed will provide an opportunity for advanced study in the foundations, pedagogies, critical perspectives, contemporary issues and research in the field of religious education; enabling participants to reflect critically and creatively on the application of these insights to a variety of educational contexts.
The programme, designed for teachers and educators who want to augment their understanding of religious education in the contemporary classroom and become religious education leaders in their schools, offers a variety of experiences to build knowledge, competency and skills in religious education, framed within the primary level context. The programme does not qualify participants to teach religious education in school settings.
This specialist postgraduate programme, offered by the Department of Learning, Society, and Religious Education, draws on the specialist expertise at Mary Immaculate College in the area of Religious Education and the complementary discipline of Theology and Religious Studies.
Students will undertake seven taught modules and complete a dissertation.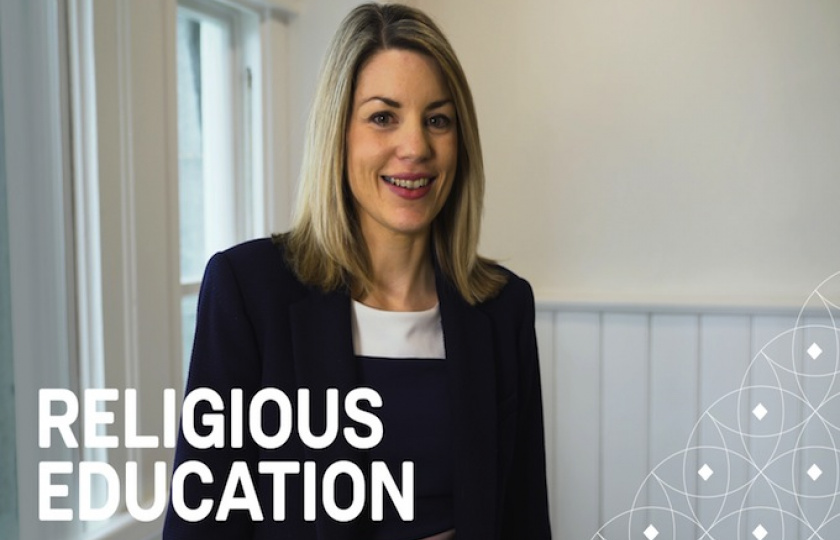 Programme Overview

Programme Content

Entry Requirements

How to Apply

Ask a Question