Access & Disability Office
About
Mary Immaculate College is committed to widening participation and achieving equity of access to higher education for students from under-represented groups in third level, including socio-economically disadvantaged students, students with a disability, students from minority backgrounds and mature students.
Overview of Access Services:
Pre-Entry: Advice and Information for prospective students on Access issues.
Daily Drop-in Support: Personal support for students facilitated by an open door policy. Information, advice and advocacy assistance provided where appropriate. Provision of College-related practical supports.
Needs Assessments for Learners with disabilities, specific learning difficulties and long term medical conditions to determine the supports and assistance required to enable student(s) reach their academic potential.
Financial assistance: Information on the ESF Student Assistance Fund and other sources of financial assistance available to eligible students to help with costs of attending college.
The Access & Disability Office is located in Room G01, situated on the ground floor of the Foundation Building, and is open from 9.30am-12.30pm and 2-4.30pm, Monday to Friday.
MIC Thurles
Paula Hourigan, Senior Academic Administrator, is the first point of contact on the Thurles campus, and can be reached on +353 504 20535 or Paula.Hourigan@mic.ul.ie. Her office is P122 on the first floor of the main building.
Contact
Access & Disability Officer
Maura Moore
+353 61 204927
Policies
MIC Access Policy
1.1 Mary Immaculate College is committed to a policy of equal opportunity in education and to ensuring that students have as complete and equitable access to all facets of College life as can reasonably be provided.
In keeping with the College Mission Statement, which 'strives to promote equity in society and to provide an environment where all have freedom a opportunity to achieve their full potential,' the College endeavours to achieve equity of access to higher education for students from under-represented groups in third level, including socio-economically disadvantaged students, students with a disability and mature students.
These initiatives are consistent with the aims of the Higher Education Authority's National Office for the Equity of Access to Higher Education. The College is committed to increasing its targets for increased participation for all groups and improving access activities is central to the College's overall institutional strategy and policy
1.2 This policy derives from a philosophy of inclusion, which is dedicated to providing necessary support services wherever possible.
1.3 Responsibility for the implementation of the College's access policy is communal and will be facilitated by the College's Access/Disability Officer who will liaise with the appropriate departments, staff and students of the College. It is within the remit of the Access/Disability Officer to provide and arrange for the provision of assistance and guidance to access services.
1.4 In providing for students from under-represented groups in third level, the College will have particular regard for the human dignity, freedom and independence of each individual and the importance of confidentiality.
1.5 The College will seek to publicise its services in targeted disadvantaged areas and increase its involvement in community-based initiatives in such areas. The College's Prospectuses and course brochures shall contain information on all access routes to the College.
Access Routes to Third Level
The Higher Education Access Route (HEAR) and the Disability Access Route to Education (DARE) are two undergraduate entrance schemes running at Mary Immaculate College.
Please see the MIC Admissions Office for more alternative admission routes.
Disability Access Route to Education (DARE)
The Disability Access Route to Education (DARE) is a third level alternative admissions scheme for school-leavers whose disabilities have had a negative impact on their second level education. 
DARE offers reduced points places to school leavers who as a result of having a disability have experienced additional educational challenges in second level education.
See below for Frequently Asked Questions about DARE.
Higher Education Access Route (HEAR)
The Higher Education Access Route (HEAR) is a third level alternative admissions scheme which offers places on reduced points and extra college supports to school leavers from socio-economically disadvantaged backgrounds who are resident in the Republic of Ireland. 
HEAR has been set up by a number of colleges and universities as evidence shows that socio-economic disadvantage can have a negative effect on how well a student does at school and whether they go to college.
See below for Frequently Asked Questions about HEAR.
Financial Assistance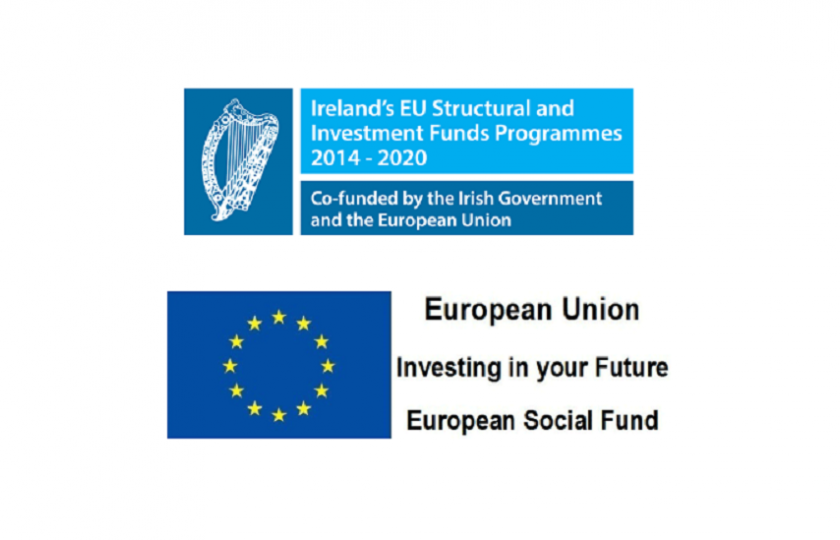 Student Assistance Fund (SAF) 
The Student Assistance Fund (SAF) is funded by the Irish Government and part-funded by the European Social Fund. The Student Assistance Fund provides financial support to students from socio-economically disadvantaged backgrounds, lone parents or members of the other access targets groups and to provide emergency financial assistance for other students.
The SAF is available to assist students who are unable to meet costs associated with day-to-day participation in higher education, such as rent, college materials, childcare etc.
The list is not exhaustive but it is important that the nature of the expenditure for which assistance is being provided is clearly identified. Assistance is not available to help with college tuition fees, registration fees or student loans
Students on full or part-time programmes leading to a higher education award at Level 6 to 10 of the national framework of qualifications are eligible to apply for SAF.  PhD students are funded for Years 1-4 only. In relation to part-time students, the student must be from one of the target groups as specified in the HEA National Access Plan. 
Applications are assessed by an SAF Committee 2-3 weeks after the closing date and outcomes emailed to students. The SAF awards are paid into student bank accounts. An appeals procedure is available so that a student can have their application reconsidered if they are not not satisfied with the outcome. 
International/non-EU fee paying students are not eligible for funding. International/non-EU fee-paying students experiencing financial difficulties should contact the Access office about applying for financial support from other sources of funding.
For more information on the SAF, click here.
How to Apply
Further Information on applying for the fund is on the MIC Student Portal.
Application forms for Round 2 will be available on the Student Portal from Monday 21 January 2019 with the closing date of Friday 22 February 2019 at 4pm. Normally, there is only one online application per academic year.
Funding in Round 2 is prioritised for students who did not apply or receive funding in Round 1. Students who received funding in round 1 and who are experiencing financial hardship due to emergency or change of circumstances should contact the Access Office directly.
Data Protection: Personal data collected as part of the application process may be processed for the purposes of coordinating, monitoring and evaluating the operation of the Fund and to comply with European Union requirements,this personal data may include personally sensitive data where you choose to share that data, and your data may be shared with third parties for monitoring and reporting on European Social Fund co-financed activities.
1916 Bursary
The 1916 Bursary Fund, funded by the Department of Education and Skills, commemorates the centenary of 1916 as part of an overall series of measures to encourage participation and success by students from sections of society that are significantly under-represented in higher education. The 1916 Bursary Fund will provide financial support to students identified by higher education institutions as being the most socio-economically disadvantaged from specified target groups, and it will complement existing student supports and access initiatives.
The 1916 Bursary Scheme is open to all applicants who aim to pursue undergraduate higher education in 2019/2020. Mary Immaculate College will review all applications.  However, applicants should have made an undergraduate application for 2019/2020 through the CAO to Mary Immaculate College, via one of the following admissions pathways, in order to be initially shortlisted for the award of a bursary. 
Higher Education Access Route (HEAR)
Disability Access Route to Education (DARE) - priority will go to:

Students with a physical/mobility impairment
Students are who deaf/hard of hearing
Students who are blind or have a visual impairment

Mature Student entry (first-time entrants only)
QQI award entry
Part-time programme entry (see for list of eligible programmes)
Applicants who have made an application may also be from one of the following target sub-groups:
Lone parents
Member of the Irish Traveller community
Ethnic minorities (including programme refugees)
All recipients have to be socio-economically disadvantaged regardless of the target group
Conditions
Each bursary will be in the amount of €5,000 per annum. This applies to both full and part-time students.
Bursaries may be approved for study in any discipline offered by the College. 
Awardees are not entitled to receive the 1916 Bursary in conjunction with any other bursary or scholarship, regardless of the value of such bursary or scholarship.
Awardees will be entitled to hold the 1916 Bursary and the (SUSI) student grant simultaneously, where they meet the eligibility conditions of the student grant scheme.
The 1916 Bursary will not be included for the purposes of 'reckonable income' in the student grant scheme.
A bursary will be awarded for the duration of an undergraduate programme, normally four years, subject to continued compliance with the bursary guidelines.
Procedure for assessment of applications:
All applicants will be initially screened for eligibility via entry pathways as above and also for household income threshold level (less than €24,000). Applicants must also not be in receipt or any other Bursary or Scholarship. Applicants who do not meet these initial criteria, or who do not provide the required documentation, will not be shortlisted for further consideration.
Shortlisted applicants in each entry pathway group will subsequently be scored on the following:

Socio-economic group
Area Profile
Applicants will be ranked by score and then by income level. The 1916 Bursaries will be awarded to the top ranked applicants in each entry pathway category.
See 2019/20 Application Form and Guidelines and 1916 Bursaries FAQs. 
Closing Date for Applications: 30 August 2019 at 5pm.
About

Staff

Policies

Access Routes to Third Level

Useful Information

Financial Assistance