MA in STEM Education
Note: The 'At a Glance' section below is indicative only. Note: The next intake for this programme will be September 2023.
Delivery Mode:
Blended (80% face-to-face & 20% online approx.)
Assessment:
Mixed coursework.
Programme Overview

Programme Content

Entry Requirements

How to Apply

Ask a Question
Programme Overview
The Master of Arts degree programme in STEM (Science, Technology, Engineering and Mathematics) Education is a two-year, part-time programme offering a focus on integrative and innovative approaches to STEM education through exploring socially responsive teaching and research informed by national and international developments in school and education settings.
Key Features
Science, Technology, Engineering, and Mathematics (STEM) Education plays an important role in developing STEM-related literacies, in promoting creative and critical thinking and in advancing problem-solving skills.
The programme is intended for teachers and educators who want to develop their skills as they critique, investigate, and disseminate new approaches to STEM education and become STEM leaders in their workplaces. The variety of experiences provided in the programme will build competency and knowledge in STEM education-related research and will be framed within a primary education context. It will be delivered predominantly using face-to-face and some blended learning components.
Benefits
Benefits of studying for an MA in STEM Education:
Provides an introduction to the foundations, pedagogies, curriculum, research, and contemporary issues in each of the STEM education disciplines
Increases teaching efficacy in STEM subjects and in integrated STEM approaches
Explores approaches to enhance the creativity of STEM students and broaden interest in STEM fields
Allows learners to gain insights into strategies that support STEM learning such as hands-on learning experiences and inquiry-based pedagogy
Gives the opportunity to experience how to better connect STEM to everyday life through community initiatives and out-of-school STEM programmes
Develops awareness of how to spark, sustain, and extend young people's interest, augment understandings, and commitment to STEM
The STEM Education Department prepares teachers to draw on technology enhanced learning to support the development of pedagogies in all curriculum subjects, to utilise a range of innovative teaching and learning modalities and to become future leaders in STEM education in their schools.
MA in STEM gives teachers confidence to let children lead
Teacher, Aaron Carroll, had this to say about his experience on the MA in STEM.
"I have never really been a fan of focusing in on wrong or right answers. What intrigues me in a classroom is the creativity and adaptability shown by children when they encounter a problem. That's where the learning lies. Funnily enough, the solution is often irrelevant. Allowing the children to discover through enquiry and curiosity has underpinned what I have learned on the MA in STEM at MIC. 
"As a result there is much less emphasis on memorising content and fact in the hands on investigations in my classroom. I really feel this has empowered and motivated the pupils, especially those who may struggle with timed or textbook procedures. When the answer in STEM activities is not the sole focus, the pupils have learned that problems are there to be embraced - not to be afraid of. This has changed the whole concept of what a 'mistake' actually is and has shown the children the benefits of perseverance and having a growth mind-set in the classroom.
"Aside from this of course, there's the fun in working collaboratively with classmates to design and construct things used to solve everyday problems. School work suddenly becomes relevant and purposeful and it doesn't necessarily mean more work for me as a teacher. Over time I have learned to step back and merely guide the pupils with probing questions and interest in how they approach a task. They lead the lessons and the outcomes are often wonderful."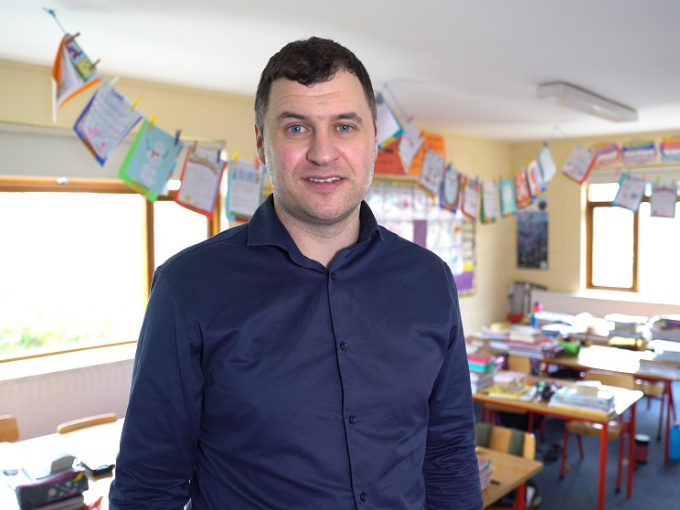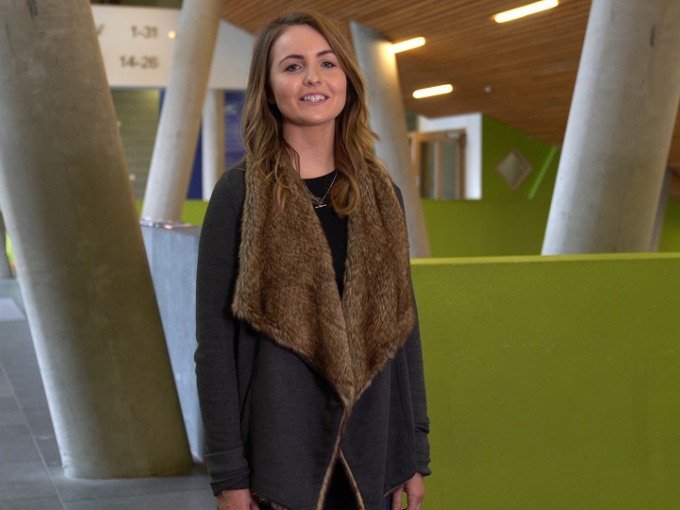 Day-to-day work and studies complement one another
Clodagh Cleary, a current student on the MA in STEM Education, explains that she chose this programme to "enhance my skills as a teacher, and I have enjoyed it thoroughly so far".
"The first-year of the programme was a very practical experience in which we investigated a lot of relevant methodologies and practices in relation to STEM as they applied to the classroom. The second year focuses on research within the STEM field. At the moment I am teaching full-time and my studies work complementary to my classwork. My day-to-day work as a teacher and my studies at MIC are working concurrently and complementing one another.
"The MA in STEM Education schedule is very facilitatory and flexible for teachers in full-time positions. In enrolling on the programme, I have experienced a friendly and research-orientated atmosphere. The relatively small class size, coupled with how receptive the lecturers are in sharing their seemingly unquantifiable knowledge, ensured that assignment deadlines were met with ease. I would highly recommend partaking in this programme, and I strongly feel that the MA in STEM Education will continue to be invaluable to my teaching."  
Programme Overview

Programme Content

Entry Requirements

How to Apply

Ask a Question