MA in Media Studies
Note: The 'At a Glance' section below is indicative only.
Available: Full-time/Part-time
Duration: 1 yr FT/2 yrs PT
Location: MIC Limerick/UL
Delivery Mode:
Face-to-face
Assessment:
50% by thesis or film script and 50% by successful completion of 6 modules mostly assessed by essay.
Programme Overview

Programme Content

Entry Requirements

How to Apply

Ask a Question
Programme Overview
The Master's in Media Studies at MIC is an innovative programme that offers students the opportunity to study a wide range of contemporary media topics at an advanced level. These include streams in Film Studies, Audio Studies and Cultural Studies. All courses are taught by experienced researchers with practical knowledge of the industry and the small group sessions facilitate collaborative learning, both theoretical and practical. The programme enables graduate students to develop a deeper understanding of the field and provide the foundations for their own original research and career development.
Key Features
The MA programme is interdisciplinary, drawing on theories and applications from a range of academic fields, including sociology, history, cultural studies, literary theory and linguistics. It seeks to analyse the historical, social and cultural contexts in which the media have been produced; how meaning is generated through the interplay of image, word and sound in media texts; and how the media impact upon their audiences as well as being invested with significance by those audiences.
The programme is jointly offered by Mary Immaculate College and the University of Limerick. Teaching takes place in daytime on the MIC campus and the modules offered depend on student choices and the availability of lecturers in any given semester. The one-year MA is delivered over three semesters (but there is an option to complete it part-time over two years). 
The programme familiarises students with current issues and developments in Irish and international mass media and mass media theory, situating the analysis of Irish media within the context of post-Independence Irish society, culture and identity. Students develop the ablility to analyse structures, trends and developments in the mass media and to undertake research, using a variety of methodologies, on key aspects of media production, texts and consumption.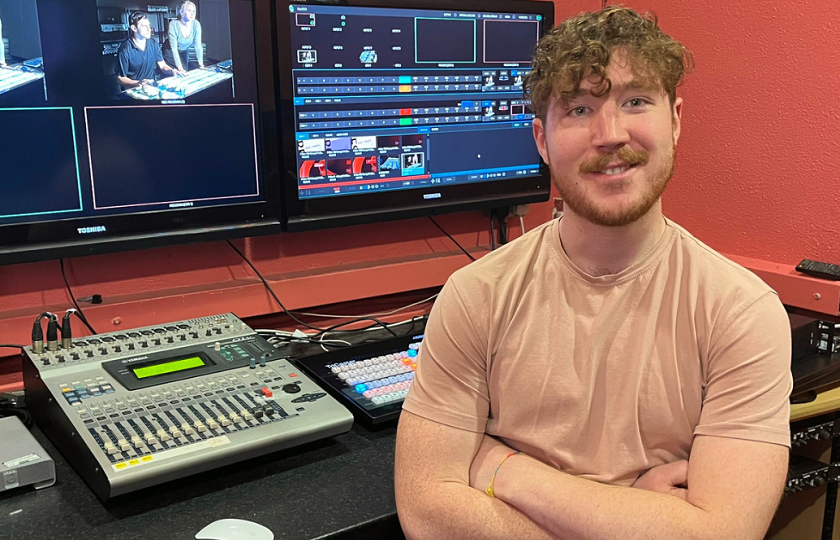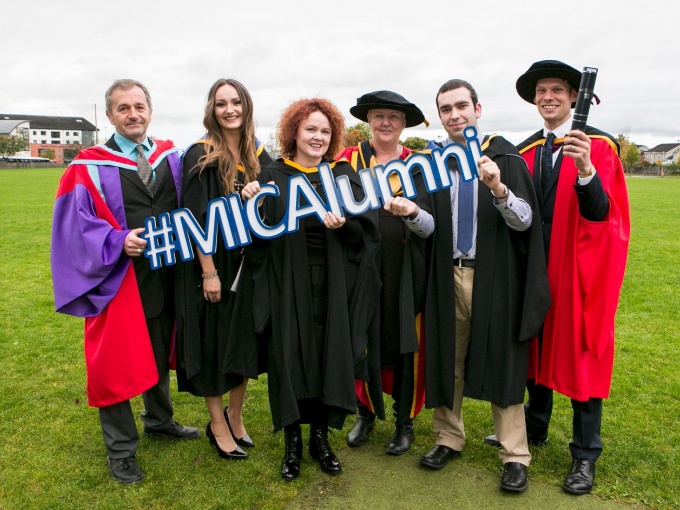 Career Opportunities
The programme also aims to equip students with the knowledge and skills required to advance to doctoral degree studies and to enhance career opportunities in the media industry and other professional fields.
All students undertake six taught modules, split over two semesters (full-time) or four semesters (part-time), and the focus of the final, summer semester is upon individual research and dissertation preparation. Students complete a dissertation of 15,000-20,000 words on an approved topic.
While the course is mostly theory driven, some modules offer tuition in and assessment based on production. For example, some students learn to make a radio documentary and to master multi-track sound editing. The option to complete the Master's by writing a full film script rather than a traditional dissertation has proven popular in the past, particularly with those coming from an industry background.
The programme's teaching and learning methods include lectures, seminars, presentations by guest lecturers, individual consultation with relevant lecturers, guided reading and written assignments.
Contact
Dr Rosemary Day, Programme Coordinator and Head of Department of Media and Communications, Mary Immaculate College
T: +353 61 204327
Programme Overview

Programme Content

Entry Requirements

How to Apply

Ask a Question