MA in Applied Linguistics
Programme Overview
Programme Content
Entry Requirements
How to Apply
Ask a Question
Programme Overview
The Master's in Applied Linguistics provides a broad-based course of study in language description (language systems: grammar, lexis and phonology), theories of Applied Linguistics, theories of Second Language Acquisition, frameworks for the study of discourse, sociolinguistics, as well as specialist research skills for the empirical analysis of language in context. While its main focus is on the use and teaching of the English language in a global context, it will address a national and international need for professional development among language teachers and language professionals.
Key Features
The programme offers a professional development opportunity for language professionals including:
Teachers in the fields of ELT (English Language Teaching) and TESOL (Teaching English to Speakers of Other Languages).
Language teachers
Primary school teachers 
Translators
ELT materials editors, course developers and sales teams
The aims of the MA in Applied Linguistics are to:
Enhance the professional knowledge of Language Teachers and language professionals by focusing on the core features of language (grammar, lexis and phonology)
Develop participants' ability to utilise theoretical frameworks for the analysis of discourse to enhance their ability to address specific language-related real-world problems concerning the learning, use, teaching and assessment of language
Provide a broad understanding of the key issues and debates in language teaching and learning
Develop specialist skills in the empirical analysis of language in context using corpus linguistics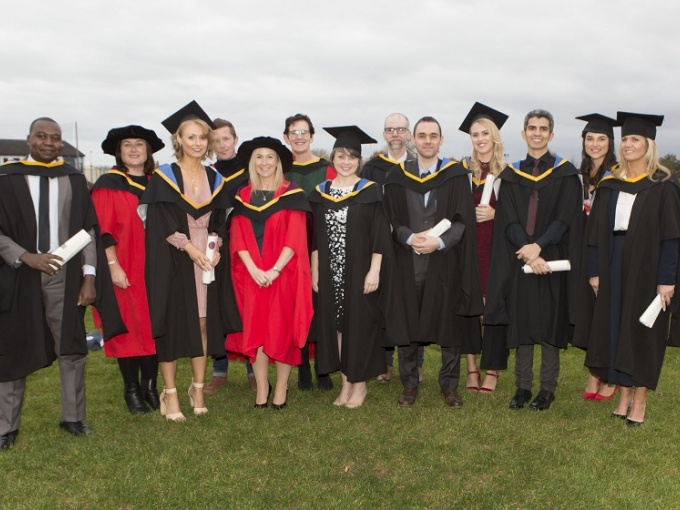 Strong International Reputation
The programme lecturers include internationally renowned Dr Anne O'Keeffe and Dr Brian Clancy (both from Mary Immaculate College). The course will also include guest webinars by Prof. Michael McCarthy, Scott Thornbury, Prof. Steve Walsh, Geraldine Mark, Dr Ivor Timmis, and others.
Mary Immaculate College has a strong international reputation for research in the area of Applied Linguistics, especially in its sub-field of Corpus Linguistics, and it has a vibrant doctoral level research profile within its Inter-Varietal Applied Corpus Studies (IVACS) research centre. Its degrees are awarded by the University of Limerick and are internationally recognised.
Student Profile & Perspective
The MAAL is aimed primarily at Language Teachers and other language professionals. To offer the optimum flexibility, the course is offered in three possible delivery formats: face-to-face on campus, fully online or blended (a combination of face-to-face and online delivery).
These options:
Allow you the flexibility to continue working  throughout the course
Allow you to integrate professional development into your professional working context
Allow you the flexibility to study at a time and place that best suits you
Provide a solution to travel and Visa issues
The programme can also create a structured pathway to further research at doctoral level (see here), which is essential for a career in teaching and researching at third level.
Programme Overview
Programme Content
Entry Requirements
How to Apply
Ask a Question