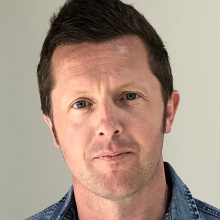 Research interests
Corpus linguistics; corpus pragmatics; language varieties; Irish English; intimate discourse; academic writing.
More information
Recent publications:
Books
Journal Articles
Clancy, B., (2018). 'Conflict in corpora: Investigating family conflict using a corpus pragmatic approach.' Journal of Language Aggression and Conflict, 6(2), 228-247.
Vaughan, E., M. McCarthy and B. Clancy (2017). 'Vague category markers as turn final items in Irish English.' World Englishes, 36(2), 208-223.
Book Chapters
Clancy, B. (2020). Intimacy, identity and indexicality in Irish English: A corpus pragmatic approach to the study of personal pronouns. In: R. Hickey and C. Amador-Moreno (eds.), Irish Identities: Sociolinguistic Perspectives. Berlin: De Gruyter Mouton, 153-172.
McCarthy, M. and B. Clancy (2019). From language as system to language as discourse. The Routledge Handbook of English Language Teacher Education. S. Walsh and S. Mann (eds.), London: Routledge, 201-215.
Rühlemann, C. and B. Clancy (2018). Corpus linguistics and pragmatics. In: N. Norrick and C. Ilie (eds.), Pragmatics and its Interfaces, Pragmatics and Beyond. Amsterdam: John Benjamins, 241-266.
For more information on publications, see here.