Postgraduates
Research and advancing personal knowledge in a variety of disciplines informs and animates the educational mission of Mary Immaculate College and our vibrant postgraduate community has over 350 people pursuing further study. With a large variety of postgraduate programmes in education and the liberal arts from graduate diploma to doctoral level, MIC can help you build on your existing degree, retrain in fields like teaching or simply gain a professional edge in your chosen career.
Why MIC?
Postgraduate students can engage in both taught and research-based programmes using numerous entry and inclusion pathways. There are over 30 different programmes to choose from, offering diversity not just in subject matter but in learning methods. The MIC staff strives for excellence in the quality of modules delivered and supervision offered. A positive and productive student experience is central to our goals.
The MIC Research & Graduate School, based on the John Henry Newman campus in Limerick, is a hub of innovation with dedicated facilities, specialised services and ample training opportunities designed to produce world class researchers and research outcomes. The RGS is committed to best international practice and aims to foster creative teaching and learning; original and unique research, and the flourishing of the human spirit.
MIC realises that financial supports for students undertaking research at our college are critical. To this end, MIC offers numerous forms of support including a Doctoral Award (PhD in Arts or Education), an MIC Doctoral Studentship, an MIC Postgraduate Award, numerous departmental Assistantships, Presidents Scholarships and Special Awards. This is in addition to external funding prospects.
View our Postgraduate Prospectus here.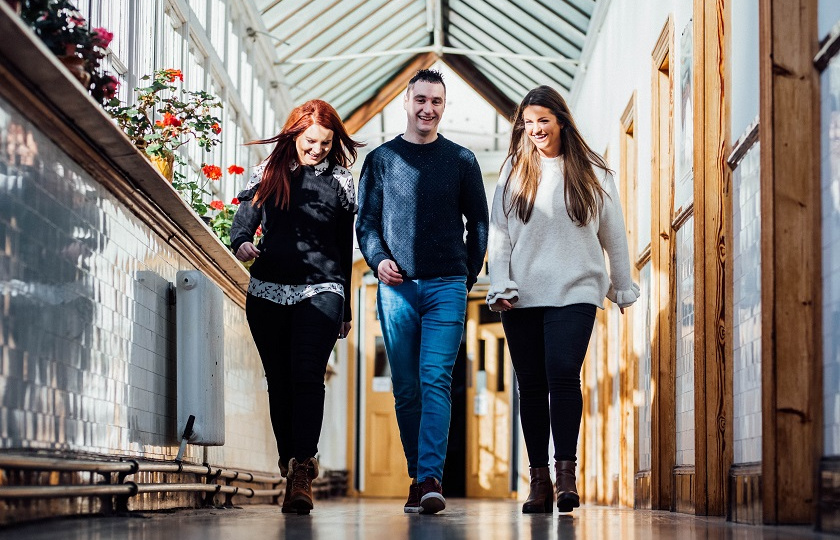 Postgraduate Virtual Events 2021
This year, in light of the COVID-19 restrictions, MIC made a special effort to reach out to prospective students online. As part of our efforts we held a Postgraduate Virtual Talks Series in February and March 2021, which focused on MIC's Postgraduate Programmes.
The recordings of the four talks can be seen at the below link, featuring key staff members who discussed the wide-ranging degrees available in the Faculty of Arts and Faculty of Education to those undertaking postgraduate research at MIC.
Find your Postgraduate Programme
350
Number of MA & PhD Students
There is a vibrant community of postgraduate students based at MIC Limerick, many of whom are actively tutoring and lecturing as well as studying and conducting research.
30+
Postgraduate Programmes
Programmes cover a diverse range of topics across the disciplines of Education and the Liberal Arts, and categories include taught, research-based or a combination of the two i.e. structured PhDs.
€80,000
Annual Funding Available
Forms of financial support available include Doctoral Awards, an MIC Doctoral Studentship, an MIC Postgraduate Award, numerous departmental assistantships, Presidents Scholarships and Special Awards.