Bachelor of Arts (International)
Programme Overview
Programme Content
How to Apply
Ask a Question
Programme Overview
The Bachelor of Arts is a four-year, full-time, honours degree (Level 8) but can be shortened to three years in the case of some international applicants. At MIC the programme is flexible and wide-ranging. Students study four different major subjects in First Year and focus on two of these in Second Year, which they will then continue to study to degree level as joint honours. You can study a combination of subjects from familiar Arts subjects such as English, French, German or History, to newer subjects such as Drama & Theatre Studies, Media & Communication Studies or Psychology. If you are pursuing the four-year programme, you will spend your third year off-campus on a work placement or studying abroad.

Why Study the Bachelor of Arts at MIC?
You will study on this programme because:
You want to choose from a wide range of subjects at an institution where you can benefit from real-world work experience and can live and study in another country
You want to engage with fresh ideas
You wish to communicate your own ideas effectively and persuasively
You want to engage critically and analytically with the world around you
You want to develop skills that will enhance your career and, in the broadest sense, your contribution to society
You can choose from a set of 13 subjects taught at Mary Immaculate College and if you wish, you can choose one of your subjects from a choice of six from the University of Limerick. These are: Economics, Politics & International Relations, Public Administration & Leadership, Sociology, Spanish or Linguistics with TESOL (Teaching English to Speakers of Other Languages).
If doing the four-year programme, in Year 3, students have the opportunity to spend the year off-campus working in a relevant placement in Ireland or further afield and/or studying abroad in Europe, USA or Australia.
Career Opportunities
With an MIC Bachelor of Arts degree, you will be a sought-after graduate with a range of knowledge and transferable skills. The list below demonstrates just some of the sectors that our graduates find employment in. Whether you want to pursue further study or just be a highly employable person, the Bachelor of Arts is an excellent choice:
Academic Administration
Psychology
Arts Bodies
Public Service
Civil Service
Publishing
Film Industry
Social Services
Financial Services
Teaching
International and EU Organisations
Television & Radio
Linguistic & Translation Work
Tourism
Marketing & Public Relations
Urban Planning
Overseas Aid Work
Professional Administration/Management
Banking and Commerce
Regional and Local Community Development
Subjects
* UL subjects
‡ Subject offered in first year only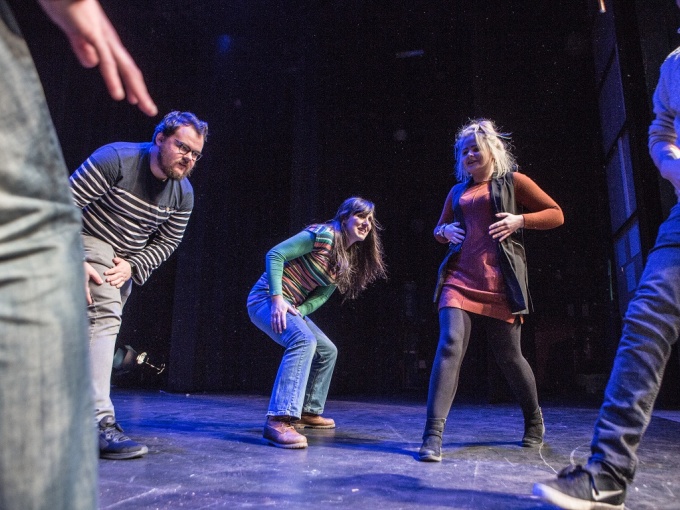 Off-Campus Programme
If you do your degree over four years, in Year 3, you will participate in the off-campus programme; if you opt for a three-year programme, you will progress straight to Year 4. The off-campus programme typically consists of a study abroad placement in Europe, Australia or the USA and/or work placements in a wide variety of settings, in Ireland or abroad. International placements are highly valued and encouraged for the added cultural and linguistic benefits they confer. The off-campus programme provides students with a unique opportunity to discover the world and experience working environments which may also provide future employment for graduates.
While all BA students are encouraged to spend at least one semester in another country, students of French, German and Spanish are required to complete at least one semester in an environment where the relevant language(s) is/are spoken. This provides an opportunity to experience and understand other cultures, and, in the case of placements in continental Europe, to improve foreign language skills. Students are encouraged to make full use of the consequent opportunities for further travel, fostering adaptability and a global outlook to enable them to succeed in today's rapidly changing world of work.
Note: The option of a three year programme is not available to students of Psychology as they are required to take modules in the spring semester of Year 3. This makes the off-campus option available for one semester only, in the autumn.
Admissions Enquiries
MIC Admissions Office
T: +353 61 204348
Programme Information
MIC Arts Office
T: +353 61 204972
Programme Overview
Programme Content
How to Apply
Ask a Question