Mary Immaculate College offers a wide variety of short-term programmes that can be credit/non-credit for individual students or faculty-led, across a wide range of subject areas. Programmes can be delivered during the academic year or during the January break or the summer.
Faculty-Led Programmes
The International Office has considerable experience in devising and building numerous faculty-led programmes throughout the year at Mary Immaculate College, whereby students are accompanied by faculty members from their home university, which awards credits for the course.
We create itineraries tailored to meet the needs of our partner institutions, based on the length of stay, theme and budget. Previously designed itineraries focused on:
Education
Academic Service Learning/Community Engagement
Global Citizenship
History
Media & Communication Studies
Nursing
Irish Literature and Culture
Philosophy
Entrepreneurship
English language
Accommodation
Courtbrack accommodation offers a high quality, self-catering accommodation in a safe and secure environment, five minutes' walk from MIC. It is available during the summer months and during the first two weeks of January – find out more about accommodation here.
We also work with a selection of local hotels nearby and these are available year-round
Duration
Faculty-led programmes can vary in length from one to three weeks. We are flexible in working with the specific needs of our partner universities to ensure that their academic requirements are met.
Contact
To discuss your programme requirements contact: 
We can arrange a video call with the faculty and/or responsible administrators  to discuss your requirements and share ideas. We will work with you to design an itinerary, planning appropriate class-based talks, workshops, cultural excursions and much more.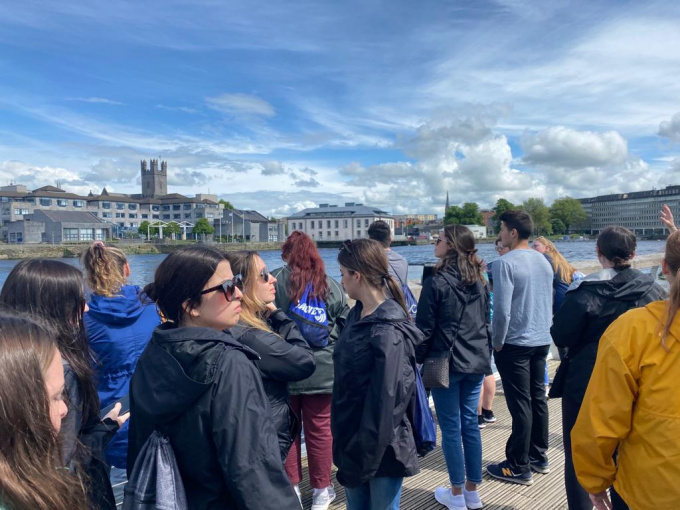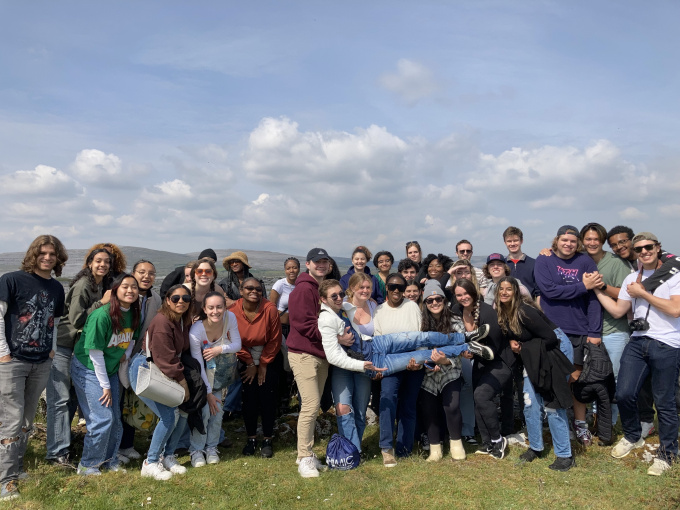 Western Europe Semester programme
Mary Immaculate College is a partner location with fellow Catholic institution, St John's University, New York, on St John's signature Western Europe Semester and Western Europe: Business programmes.
Both programmes allow St John's students to study in three unique European cities over the course of one semester: Limerick; Paris and Rome. Students complete course requirements while engaging with these historic cities through field trips, site visits, academic service-learning and independent exploration. Running successfully since January 2018, the programmes focus on the theme of contemporary issues of migration. Students spend five weeks at Mary Immaculate College studying the Art & Architecture of Ireland, Economics, Ethics of Community Engagement, Metaphysics and Christian Spirituality, before going on to spend five weeks in each of the other two cities. Mary Immaculate College has the pleasure of hosting approximately 300 students per year 
The International Office arranges frequent curricular and co-curricular excursions for the students to various sites in Limerick and its surrounding area, as well as other cultural sites in Ireland.
English Language
The MIC Department of English Language and Literature offers high quality English language programmes that support non-native English speakers, both academically and culturally, with programmes tailored to suit specific purpose classes.
Programme Details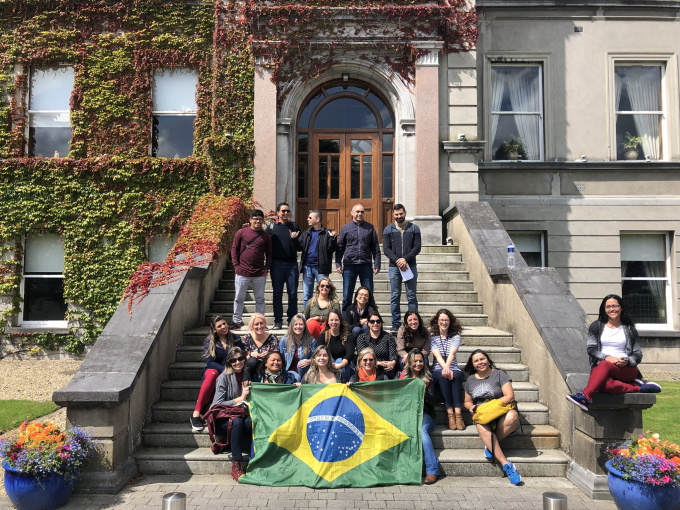 Studying at MIC is an honour and very rewarding for me. The campus is very good. The teachers are very attentive; they call you by name and you feel very welcome all the time. At MIC you feel at home. The teachers join in with study and fun, making learning a new language easier.