In addition to study abroad/exchange and full undergraduate and postgraduate programmes for international students, Mary Immaculate College offers a range of English language programmes that support non-native English speakers as well as some tailor-made programmes for foreign institutions.
MIC English Language School
The MIC English Language School offers high quality English language programmes that support non-native English speakers, both academically and culturally, with programmes tailored to suit the academic needs of individual learners. Class numbers are kept low to facilitate individual attention to all students and programmes include a comprehensive orientation and cultural tours. 
The MIC English Language School teaching staff is extremely highly qualified with many years' teaching experience at third level.  Members of the faculty are also involved in current research and developments in English language teaching methods and practice. 
There are programmes suitable for all language levels including general English and specific purpose classes (academic or business English) that will allow participants to develop skills in listening, speaking, reading and writing. A language assessment is done at the beginning and end of your chosen programme to measure progress.
English Language Programmes
Evening course
This course runs on Monday and Wednesday evenings, 7-9pm. Total cost: €245 (includes course book).
 
Intensive daytime course
20 hours per week, Monday to Friday. Total cost per week: €250 (includes course book).
 
For information on these programmes, please contact: international@mic.ul.ie or call +353 61 774787. 
Studying at MIC is an honour and very rewarding for me. The campus is very good. The teachers are very attentive; they call you by name and you feel very welcome all the time. At MIC you feel at home. The teachers join in with study and fun, making learning a new language easier.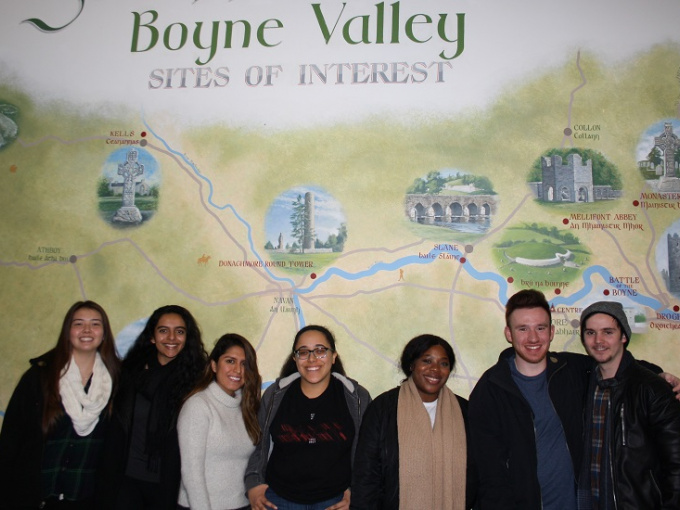 Discover the World: Europe Programme
Mary Immaculate College is proud and excited to have been chosen by fellow Catholic Institution, St John's University in New York, as a partner location for its students on the signature 'Discover the World: Europe' programme.
Discover the World: Europe allows St John's students to study in unique locations, completing course requirements while engaging with historic cities through field trips, site visits, academic service-learning and independent exploration. Running since January 2018, students spend five weeks at MIC Limerick studying Theology, Ethics and Art & Architecture as well five weeks each in Rome and Paris.
As part of their programme, the International Office also arranges excursions for them to see sights of note in Limerick and surrounding areas, and other cities in Ireland.
Other Programmes
Mary Immaculate College also provides a number of specialised and summer programmes. 
Community Engagement
MIC's International Office hosts Community Engagement where participants work with various community support organisations in Limerick City. Placements are arranged to suit participants' interests and areas of study, with touristic excursions to famous regional sites and informational sessions with faculty members arranged throughout the programme. On-campus self-catering accommodation is available. 
International Research Methods Summer School (IRMSS)
The MIC Research and Graduate School hosts the hugely popular International Research Methods Summer School each summer, with distinguished keynote speakers discussing the challenges of transforming evidence into measurable impact.
Bespoke Programmes
Other bespoke faculty-led or short-stay programmes can be designed and delivered through consultation with the International Office. These can organised under a variety of subjects including:
Communications
English
Education
Philosophy
Literature
Nursing
Irish History
Geography
And many more...