In addition to study abroad/exchange, undergraduate and postgraduate programmes for international students, Mary Immaculate College works with partner universities to offer faculty-led short-term programmes.
2022 International Research Methods Summer School
9th International Research Methods Summer School (IRMSS)
Mary Immaculate College, Limerick, Ireland
May 19th - May 20th 2022
'Evolutions in Research and Education in Unprecedented Times'
IRMSS is committed to bringing forward global issues and local realities through the sharing of high-quality educational research. It is especially committed to stimulating conversation-building between seasoned and novice researchers surrounding the debates, controversies and tensions between policy decisions driven by ideology versus those driven by evidence.
The focus this year is on exploring evolutions in research and education in unprecedented times. The past two years have witnessed many countries around the world go into lockdown to control the spread of COVID-19. Brought about by the most tragic circumstances, the unprecedented, explosive growth of this virus has presented many challenges to researchers and educators alike to keep up with research knowledge within their domain. Consequently, this period of unusually reduced human mobility has resulted in the evolution of research and teaching methodologies. This event will explore how the international research community has used these extraordinary circumstances to apply new knowledge and practices. This event will facilitate much discussion on the knowledge gained during this devastating crisis, in turn allowing us to develop innovative strategies that will inform future teaching and research-based discovery endeavours.
Our invitation is open to all researchers engaged in qualitative, quantitative and hermeneutical traditions and disciplinary, interdisciplinary, transdisciplinary and alternative worldviews.
Committed keynote speakers:
Professor John Allegrante, Professor of Health Psychology, Teachers College, Columbia University and NY Fulbright Ambassador;
Professor Kathy Hall, School of Education, University College Cork;
Professor Laura O'Dwyer, Professor of Measurement, Evaluation, Statistics and Assessment at the Lynch School of Education and Human Development, Boston College;
Dr Anne O'Keefe, Senior Lecturer, Department of English Language & Literature, Mary Immaculate College.
Information on abstract submission can be found here.
Register for the conference here.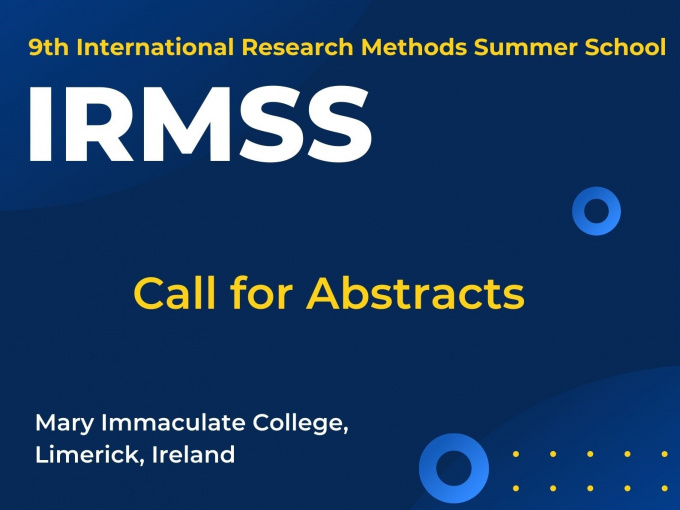 MIC's Short term faculty-led programmes
A flavour of what we can do:
We have considerable experience in devising and building numerous faculty-led bespoke programmes throughout the year at Mary Immaculate College, where faculty staff member(s) accompany their students and credit is given from their home institution.
We create itineraries which are tailored to meet the needs of our partner institutions, based on the length of stay, theme and budget. Previously designed itineraries include faculty-led programmes focused on Education, Nursing, Irish Literature and Culture, Theology, Philosophy and Academic Service Learning/Volunteering programmes.
We organise accommodation, transport, excursions, events, lectures and workshops according to the themes of the programmes.
Accommodation:
Courtbrack student accommodation is a high quality, self-catering accommodation in a safe and secure environment, five minutes' walk from MIC. It is available during the summer months and during the first two weeks of January – find out more here.
We also work with a selection of local hotels nearby and these are available year-round
Duration:
Our unique, faculty-led programmes can vary in length from one week to three weeks. We are very flexible in working with the specific needs of faculty to ensure that their academic requirements are met.
Contact:
Please email Cepta.Kennedy@mic.ul.ie or Breeda.Cahill@mic.ul.ie or phone +353 61 204974 / +353 61 204920 and we will be delighted to discuss your programme requirements!
We can arrange a conference/video call with the programme organisers to discuss your requirements and share ideas.  Once we have an outline of the programme sketched out, we will be delighted to design an itinerary with you, planning appropriate class-based talks and workshops, cultural excursions and so much more.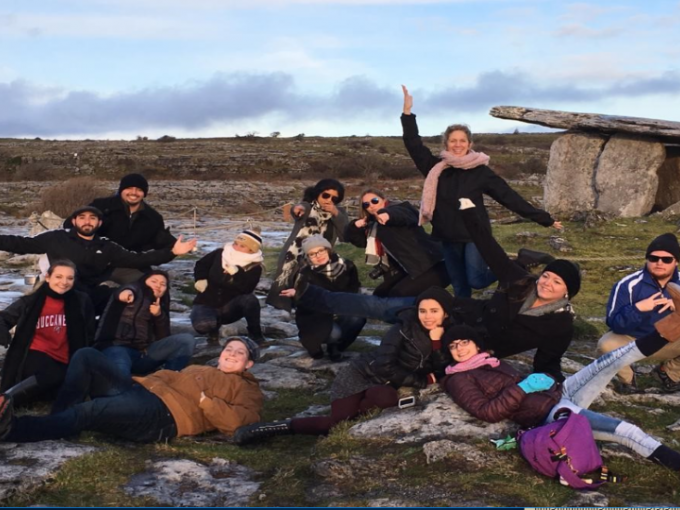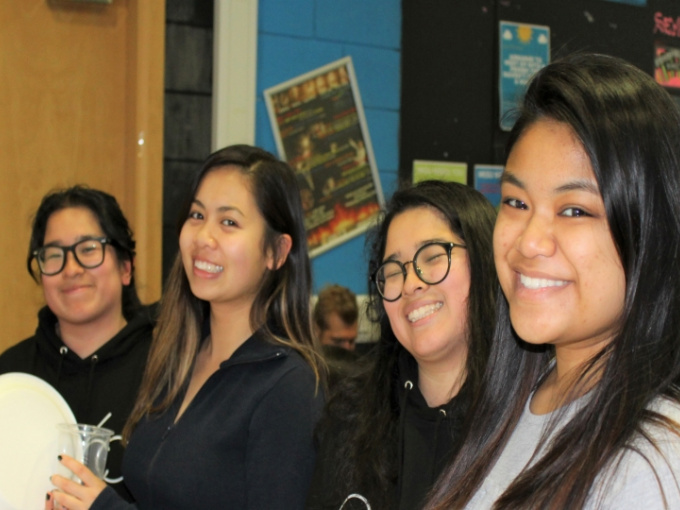 Western Europe Semester programme
Mary Immaculate College is a partner location with fellow Catholic Institution, St John's University in New York, for all of their students on their signature Western Europe Semester and Western Europe: Business programmes.
Both programmes allow St John's students to study in three unique European cities over the course of one semester. The programmes are focused on the theme of contemporary issues of migration and students complete course requirements while engaging with historic cities through field trips, site visits, academic service-learning and independent exploration. Running successfully since January 2018, students spend five weeks at MIC Limerick studying Art & Architecture, Economics, Ethics, Metaphysics and Theology, and then spend five weeks in both Rome and Paris. Mary Immaculate College has had the pleaure of hosting and teaching over 750 students on this programme to date!
As part of their programme, the International Office also arranges frequent curricular and co-curricular excursions for the students to visit the sites of Limerick and it's surrounding area, as well as other cultural sites in Ireland.
Other Programmes
Mary Immaculate College provides a number of specialised and summer programmes. 
International Research Methods Summer School (IRMSS)
The MIC Research and Graduate School hosts the hugely popular International Research Methods Summer School each summer, with distinguished keynote speakers discussing the challenges of transforming evidence into measurable impact. 
Community Engagement
MIC's International Office hosts Community Engagement where participants work with various community support organisations in Limerick City. Placements are arranged to suit participants' interests and areas of study, with touristic excursions to famous regional sites and informational sessions with faculty members arranged throughout the programme. On-campus self-catering accommodation is available.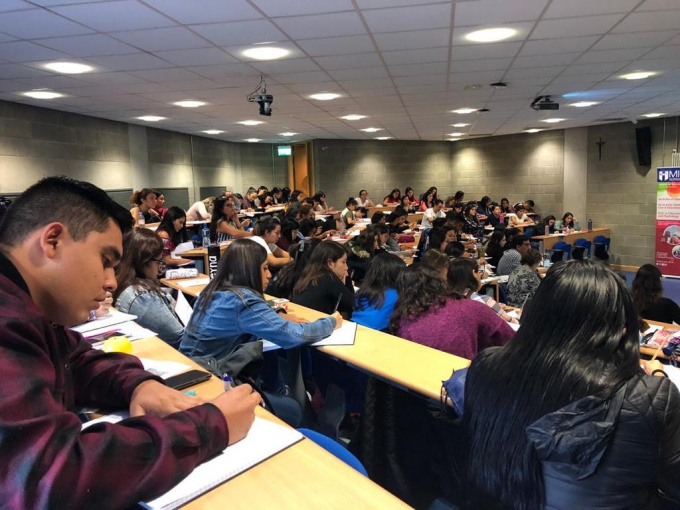 MIC Ireland Taster Sessions
MIC Ireland Taster Sessions was an on online event run in mid-July 2020 and was a huge success in showcasing the type of lecture we can offer, and what it is like to study at Mary Immaculate College for your degree or for a short-term program.
See here for a full schedule of lectures that took place.
The International Office Team also hosted a workshop where we presented to partner colleges on what is involved  in organising a faculty-led short-term programme at MIC. If you would like to know more about that session, send an email to Breeda.Cahill@mic.ul.ie  or Cepta.Kennedy@mic.ul.ie and we will be happy to share these details with you.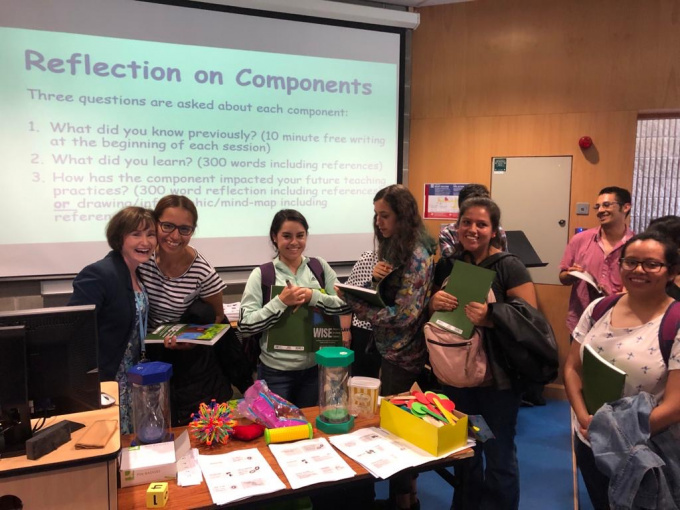 MIC English Language School
The MIC English Language School offers high quality English language programmes that support non-native English speakers, both academically and culturally, with programmes tailored to suit the academic needs of individual learners. Class numbers are kept low to facilitate individual attention to all students and programmes include a comprehensive orientation and cultural tours. 
The MIC English Language School teaching staff is extremely highly qualified with many years' teaching experience at third level.  Members of the faculty are also involved in current research and developments in English language teaching methods and practice. 
There are programmes suitable for all language levels including general English and specific purpose classes (academic or business English) that will allow participants to develop skills in listening, speaking, reading and writing. A language assessment is done at the beginning and end of your chosen programme to measure progress.
English Language Programmes
Evening course (subject to minimum class numbers)
This course runs on Monday and Wednesday evenings, 7-9pm. 
 
Intensive daytime course (subject to minimum class numbers)
20 hours per week, Monday to Friday. 
 
For costs and further information on these programmes please email: international@mic.ul.ie 
Studying at MIC is an honour and very rewarding for me. The campus is very good. The teachers are very attentive; they call you by name and you feel very welcome all the time. At MIC you feel at home. The teachers join in with study and fun, making learning a new language easier.