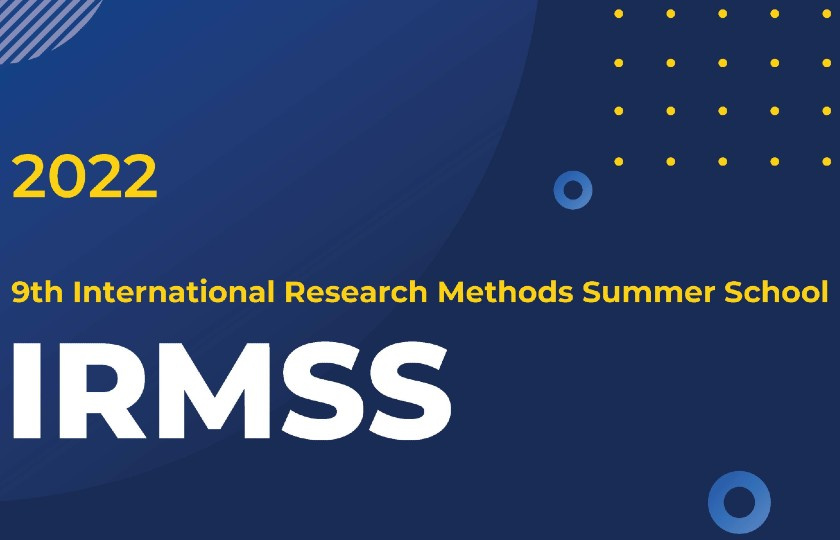 The ninth International Research Methods Summer School will take place this month, making a welcome return after a two-year absence due to the pandemic. The impact of COVID-19 on academia will be the focus, with a theme of Evolutions in Research in Unprecedented Times.
The two-day event, held on Thursday 19 May and Friday 20 May, has been organised by colleagues from MIC's Faculty of Arts and Faculty of Education, the International Office and the Research and Graduate School. Sessions will cover topics including identifying the outcomes of online learning, leadership in a pedological environment, children as active participants in research, skills for early career researchers, educating during the pandemic, identifying deliverables in education, and collaboration and critical analysis. The popular '3-Minute Thesis' competition also makes a return this year with academics tasked with effectively explaining their research in just three minutes.
The conference will hear from key international speakers as they evaluate the challenges of continuing research during the pandemic and the new methods for research and learning that have been discovered as a result. Speaking to the theme of this year's IRMSS was committee member Dr Tríona Waters: "The past two years have witnessed many countries around the world go into lockdown to control the spread of COVID-19. Brought about by the most tragic circumstances, the unprecedented, explosive growth of this virus has presented many challenges to researchers and educators alike to keep up with research knowledge within their domain. Consequently, this period of unusually reduced human mobility has resulted in the evolution of research methodologies. This event will explore how the international research community has used these extraordinary circumstances to apply new knowledge and practices. This event will facilitate much discussion on the knowledge gained during this devastating crisis, in turn allowing us to develop innovative strategies that will inform future research-based discovery endeavours."
Speakers at the event include:
Dr Anne O'Keeffe - Senior Lecturer, Department of English Language & Literature, Mary Immaculate College
Professor Kathy Hall – School of Education, University College Cork
Professor Laura O'Dwyer – Professor of Measurement, Evaluation, Statistics and Assessment at the Lynch School of Education and Human Development, Boston College
Professor John Allegrante – Professor of Health Psychology, Teachers College, Columbia University and NY Fulbright Ambassador
According to Dr Richard Butler, Vice-President of Research at MIC: "I am delighted that Mary Immaculate College is set to host the 9th International Research Methods Summer School this May. The symposium - across two days - will bring together leading scholars from around the world to share their latest research and learn from each other. It is fantastic that after two years of Covid restrictions we will be able to welcome so many colleagues from the Americas to Limerick."
For further information on the event and registration, please click here.
To view the full schedule of events, please click here.