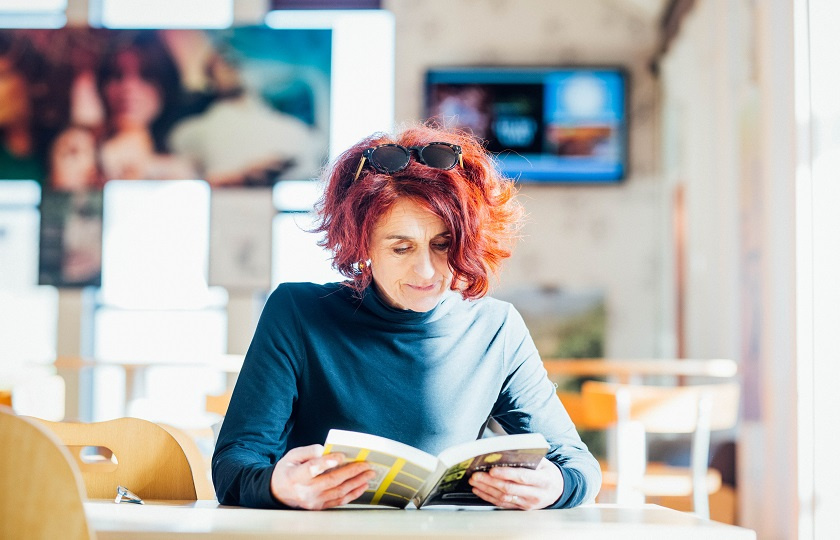 Mary Immaculate College (MIC) is delighted to announce that late applications from mature students are now being accepted for a number of its Level 8 undergraduate degree programmes. Opening up its programme provision to as many mature students as possible is among one of MIC's key strategic goals for the next number of years. Indeed, the MIC Strategic Plan 2023 entitled 'A Flourishing Learning Community' incorporates a number of initiatives and strategies to ensure an increase of relative participation rates by people, at all stages along the life-cycle, in higher education.
According to Dr Geraldine Brosnan, Director of Student Life at MIC, MIC has been hugely successful in attracting mature or 'second chance' learners from all walks of life and diverse backgrounds whose educational experiences and opportunities in their earlier years may have been limited. "We, at MIC, are committed to improving access to higher education for adult learners as we believe that mature students hugely enrich the learning experience of a community and bring a range of life skills to the entire class."
Continuing she outlined the advantages to returning to education as a mature student saying: "Firstly the entry criteria is different as your application considers how well prepared you are to take on the course as opposed to how many CAO points you achieved; the drop-out rate among mature students is much lower than among school-leavers and many adults returning to third level may be eligible for a back- to-education allowance."
Importantly MIC is one of the participating institutions in the UVERSITY Higher Education Scholarship Scheme. By providing meaningful, multi-annual financial support, Uversity's scholarships aim to remove the financial barriers for adult learners to pursue a Bachelor's degree for the first time. Scholarships are not limited to particular subject areas and will enable recipients to complete a degree in one of the participating institutions. Critically this financial support gives the learner the chance to unlock their potential and pursue their academic and personal aspirations.  
The Scholarship covers some or all of the following costs:
Registration & tuition fees
Pre-enrolment education assessments if required
Laptop, books and other materials
Wi-Fi and telephone access
Transportation
Childcare/Family support
Living expenses e.g. accommodation/maintenance etc.
To be eligible, applicants must:
be 23 years and older by 1 January 2019
be a citizen of an EEA member state or Switzerland AND resident in Ireland or Northern Ireland for 3 years or more by 1 January 2019
be returning to higher education in 2019/20 after a break from education of 3 years or more or have recently completed a higher education progression / preparation course
be admitted to a Bachelor's degree or have a deferred offer for the 2019/20 academic year.
be able to demonstrate:
academic potential
a clear motivation and ambition for returning to education
a drive to succeed and a strong work ethic
an ability to be transformed and transform others as a result of this scholarship and educational experience
Further details on the scheme and eligibility criteria are available at www.u-versity.eu.
Scholarships are not limited to particular subject areas and will enable recipients to complete a bachelor's degree in one of the participating institutions, including Mary Immaculate College where applications from mature students are currently being accepted to the following programmes:
MIC Limerick:
MIC Thurles:
Please note: Applicants wishing to be considered must apply through the CAO by 1 May 2019. Mature applicants who have applied initially through CAO by 1 February and wish to change their mind can do so now from Monday 6 May from 12 noon, when the change of mind facility opens, until 13 May only.
Further information on all our programmes available to mature students available to view here.