BA in Education, Mathematics & Gaeilge (MI013)
CAO Minimum Entry 2019: TBC
Places Offered: TBC
Programme Overview
Programme Content
Entry Requirements
Ask a Question
Programme Overview
The BA in Education, Mathematics and Gaeilge is a four-year, full-time, undergraduate concurrent (post primary) programme. Graduates are qualified to teach Gaeilge and Mathematics to honours Leaving Certificate level.
Why study on this programme?
Graduates of the programme will:
Demonstrate subject knowledge, knowledge of curriculum content and process and professional knowledge
Engage in critical and analytical thinking, problem-solving, reflection and self-evaluation
Engage in planning, teaching, learning, assessment, classroom management and organisation for the classroom and the school as a learning organisation
Articulate a commitment to and vision for the development of the uniqueness of the pupil in all his/her dimensions
Integrate and apply knowledge skills, attitudes and values in complex and unpredictable educational settings
Exhibit strong interpersonal skill and a readiness to be leaders and innovators of curriculum change
Demonstrate a commitment to lifelong personal and professional development and actively participate in professional learning communities
Modules
Students are educated in the most current methodologies and technologies available to enhance the teaching of their subject areas at post-primary level. The degree programme includes four years of modules in Gaeilge and Mathematics. These are taken concurrently with education modules which include theoretical, pedagogical and professional studies along with a number of school placement experiences. Prior to registering with the Teaching Council, Irish language teachers have to spend a minimum of two months on residential placement in a designated Gaeltacht area. Four weeks of this residential placement will be in the form of two compulsory Cúrsaí Gaeltachta organised by the College.
School Placement
The school placement element of the programme is designed to meet the Teaching Council's requirements, and students will spend approximately 21 weeks in schools during the programme. This period will allow students to engage in observation, class-based and whole-school teaching and learning activities. Working in partnership with schools, the placements are designed to enable students experience class levels from junior to senior cycle within a range of school types, and that the student is guided and empowered along his/her learning-to-teach journey. The level and range of teaching and learning activities increases from School Placement 1 to School Placement 4 and the student is assisted by the tutors and co-operating teachers to ensure that her/his practice is reflective of professional knowledge and her/his own personal commitment to the pupils' wellbeing and learning. There is an integrated focus on subject knowledge and also inclusion and differentiation for each placement. Placements occur at four points in the programme.
Teaching and Learning 1 - Year 1, Semester 2: Students are given the opportunity to observe for one week in a senior primary classroom. This observation placement provides an opportunity for students to gain an insight into the interconnection between primary and post-primary education. The placement inducts student teachers into the practice of teaching and reflection.
School Placement 1 - Year 2, Semester 4: The focus for this six-week School Placement is on lesson planning and preparation, scheme planning and developing effective teaching strategies in their subject areas. There is also a strong emphasis on the development of critical and reflective practice, and on developing an understanding of schools as organisations. Both observation and teaching elements are integrated into this placement which is located at Junior Cycle level and /or Transition Year level. This School Placement marks the beginning of their Professional Portfolio, to be completed on an ongoing basis throughout the remainder of the degree programme. 
School Placement 2 - Year 3, Semester 6: In this two week placement, students will work in special settings including the possibility of an international placement. The purpose of this placement is to support the student in becoming an inclusive teacher and to develop their confidence and competence in responding to diverse needs in the classroom.
School Placement 3 & 4: These placements will run simultaneously over 12 weeks. School Placement 3 addresses the whole school elements of the extended placement beyond the classroom and provides structure to the student's whole school learning throughout the placement including the continuation of the Professional Portfolio. In School Placement 4, the student teachers will plan, prepare and implement schemes of work and lesson plans in their subject areas at Junior and Senior Cycle level. There will be a strong emphasis on reflective practice throughout these modules.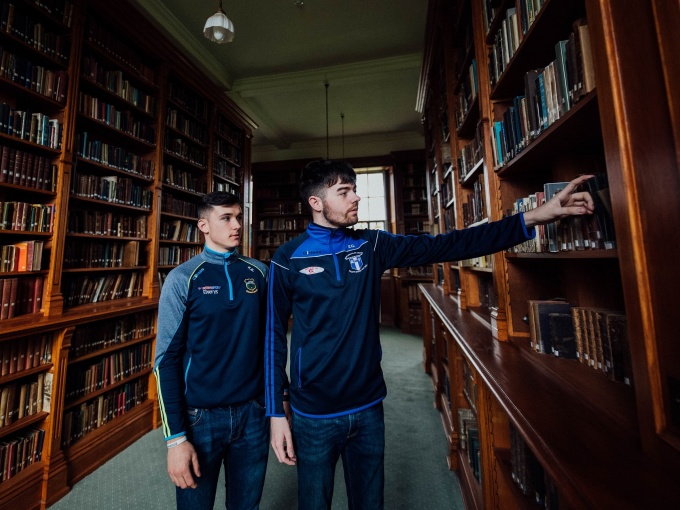 Gaeltacht Placement
Students will undertake two Gaeltacht placements (two separate blocks each of two weeks) throughout their programme, normally at the end of Year 1 and at the end of Year 3 of their programme. This is a compulsory component of the degree programme. On completion of each placement students will undertake a project (Tionscnamh Gaeltachta), on aspects of their learning in the Gaeltacht and this assessment will contribute to the students' grades in two designated Irish modules. Students will be experience two of the principal dialects of Irish during the two placements.
Through immersion in Irish, the placement aims to:
Enhance students' communicative competence, in the context of their future role as teachers of Irish and of other subjects through the medium of Irish, as well as users of Irish as a living language in the school community. Such competence will be demonstrated by reference to agreed learning outcomes
Enhance their knowledge and understanding of the life and culture of the Gaeltacht
Be an enjoyable experience, which enhances student teachers' love of Irish as a language and their confidence in speaking it
During the placement each week should encompass 35 hours learning activities, of which at least 20 hours will be comprised of formal classes. Formal classes will take place in the morning. Afternoon workshops will allow students to enhance their knowledge and linguistic competence in post-primary school curricular areas.
Undergraduate Dissertation
This programme places great emphasis on teaching and research. As part of their development as research-active teachers, students undertake an Undergraduate Dissertation. The dissertation can be in either education or a subject discipline. Students begin the preparation for the dissertation in Year 3 where they undertake their research methods module.
Career Opportunities
This programme is accredited by the Teaching Council and has been developed in response to the growing need for excellence in teaching at post-primary level. The programme prepares graduates for their roles in all areas of professional life in education.
The following list demonstrates just some of the careers opportunities for graduates:
Post-primary teacher 
Irish Language Media 
Irish Language Promotion
Translation
Civil Service
Financial 
Information Technology
 
Undergraduate Entrance Scholarships
MIC will offer for competition, on the basis of results in the Irish Leaving Certificate Examination, five First Year Undergraduate Entrant Scholarships, to entrants on the MIC, St Patrick's Campus, Thurles programmes, valued at €2,000 each. Further information available here.
Programme Overview
Programme Content
Entry Requirements
Ask a Question