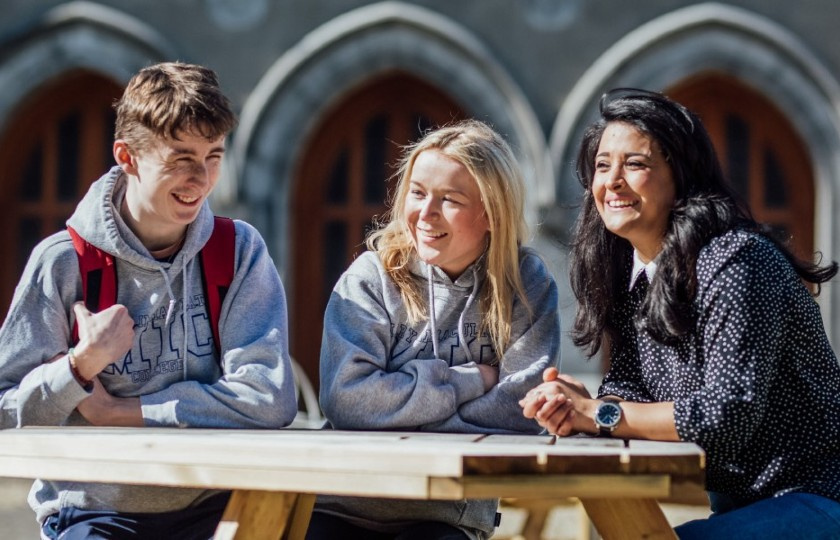 A lot has happened since then we began Athena Swan journey in 2018. We started as MIC Athena Swan and today we are the Office of Equality, Diversity, Inclusion & Interculturalism (EDII).
MIC received a Bronze Institution Athena Swan (AS) Award in March 2020. The appointment of the inaugural Director of Equality, Diversity, Inclusion and Interculturalism (DEDII) in January 2022 is an important step in realising our institutional commitment to EDII. This new role showcases a commitment to EDII on campus. In June 2022, The Faculty of Arts received a Bronze Department Level AS Award and the Faculty of Education will begin working towards submission in 2024.
Many events and awareness campaigns have been organised by or in conjunction with the EDII Team, including: the annual raising of the Pride Flag at MIC since 2020; Africa Day in 2022 and 2023; the MIC Teaching for Inclusion Seminar Series' to support and share knowledge with the wider teaching community to help with opportunities to support an ethos and practice diversity, inclusion and integration in the classroom and schools; the Women in Education: Ireland and Afghanistan conference; English Language for Academic Purpose classes for displaced citizens based in the MidWest area; MIC Postgraduate University of Sanctuary Scholarships; the We Are Here, HEAR exhibition; annual International Women's Day and International Men's Day events; campaigns to address period poverty; and signing the HEA Race Equality Principles.
The EDII Team now consists of Director of EDII, Prof. Lorraine McIlrath, EDII Manager, Edel Foster and EDII Clerical Officer, Nicola Brennan They are assisted by five EDII Champions drawn from staff, Faculty EDII leads ,the Equality Committee (and its sub-committee, the EDII Implementation Committee), as well as the MIC Executive Team. A Sexual Violence Harassment and Prevention Manager will join our team in the coming months.
We operate an open door policy to all staff, students and the wider community. Keep up to date with our work by following our new twitter handle - @EDII_MIC or by clicking here.