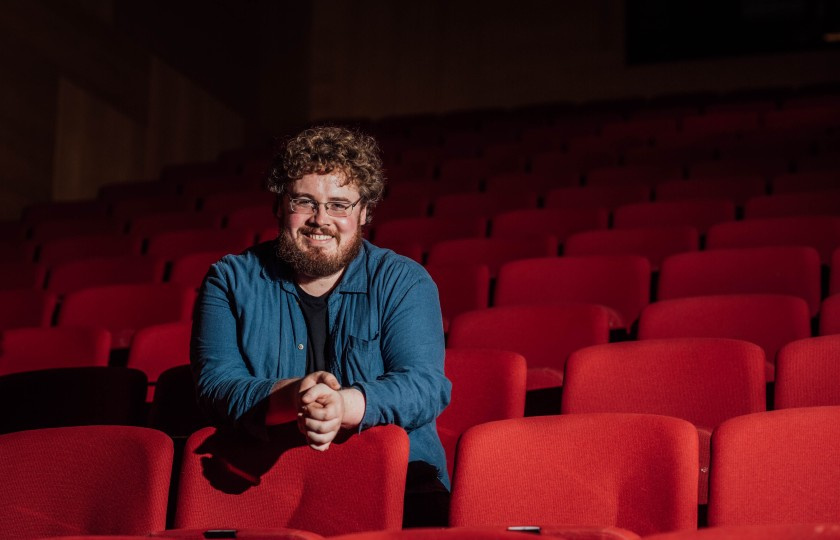 Playwright and drama facilitator Liam McCarthy was recently appointed as the Theatre Artist in Residence at Mary Immaculate College (MIC). As part of the residency, which is supported by the Arts Council, the Limerick native will oversee numerous community engagement projects and perform a number of shows, including his own play, Fergal.
Liam will hold the role of the Theatre Artist in Residence for the duration of the 2022/23 academic year. He is the curator of the Bualadh Bos Children's Festival and combined this position with his residency recently when he oversaw MIC students and local primary school students staging a communal story telling experience at the Lime Tree Theatre. Among the other activities planned as part of Liam's residency, he will produce an intercultural arts day on 21 March 2023, and is involved in planning for events to mark 20 years of the BA in Early Childhood Care & Education programme at MIC.
Speaking as he commenced his residency, Liam said: "I am thrilled to be Artist in Residence at MIC this year. It is wonderful to have the opportunity to cement existing artistic relationships and to formalise the work we've been doing over the past few years. As part of the residency I'll be working closely with students and staff in a supportive environment of reciprocal exchange. Particularly exciting among the events is Unhappy Endings, a teacher/artist partnership with staff and students of MIC, working alongside teachers and children in Limerick city in the creation of a communal storytelling event. This residency will support my existing work, including my play for children, 'Fergal'. It will also support the creation of new work. There will also be many crossovers and connections with the Bualadh Bos Children's Festival at the Lime Tree Theatre and Belltable. I feel very lucky for this opportunity. It is such a privilege to have time and space to reflect on my practice. It's so lovely to have the chance to connect with so many staff and students at MIC."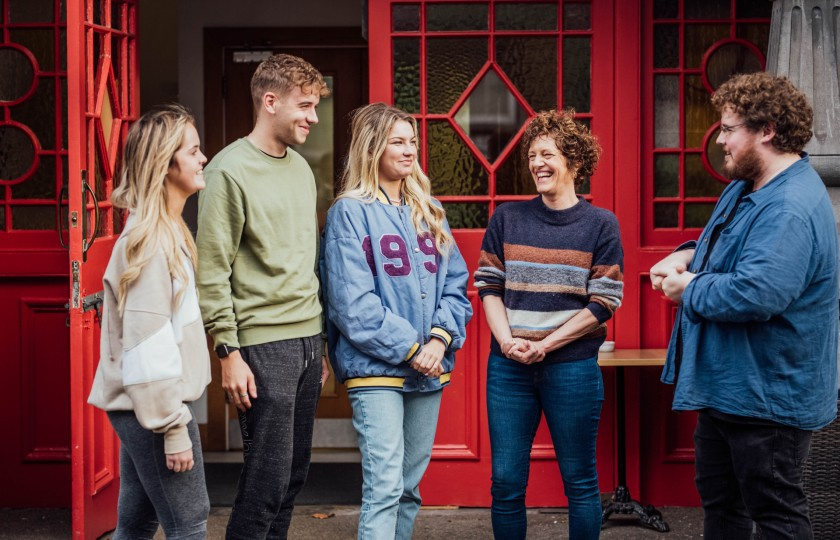 Liam was also recently nominated by Dublin's Draíocht Theatre to complete a residency at Centre Cultural Irlandais, Paris to research his theatre for younger audience practice. Liam has previously worked as The Ark Children's Cultural Centre where he worked extensively on The Ark community engagement and child participation projects, supporting The Ark team to deliver inclusive and participative arts experiences to children. His play for younger audiences Fergal has been supported by Branar's Meitheal initiative and the Irish Theatre Forum's MAKE programme. His play, Mam and Love and Woo was awarded the Wilde Irish Writer Award from Dublin Fringe Festival in 2020. Liam has participated in Druid Theatre's FUEL mentorship, developing his play, The Dinner Party, which was read at the Galway Theatre Festival. He has also participated in Corcadorca's SHOW festival, Axis Assemble and Words, Words, Words at the Traverse Theatre, Edinburgh. He studied Drama and English at Trinity College, Dublin and at UC Berkeley, California.
Congratulating Liam on his residency at MIC was Seóna Ní Bhriain, Head of Young People, Children and Education with the Arts Council, who said: "The Arts Council is delighted to support Liam's residency at MIC. This residency involves hands-on experiences for student teachers and interaction with primary school students. This type of partnership is of significant value and helps create a beneficial campus-wide arts experience for both students and staff. By directing resources towards initial teacher education, we hope that student teachers will have opportunities to engage with the arts in a meaningful way during the course of their studies, and will in turn, seek to extend and enhance the experiences of their future pupils."
Welcoming Liam was Dr Dorothy Morrissey, Lecturer in Drama Education and Coordinator of the College's Theatre Artist in Residence Programme, who said: "We're delighted to have Liam as the Artist in Residence. He's already enabled new opportunities for our students to engage with the Lime Tree Theatre and the Belltable. Liam brings an array of skills to the residency, including production skills, playwriting skills, and facilitation skills. He understands the context in which we work, and he is a wonderful collaborator."
You can find out more about MIC's Artists in Residence programme by clicking here.