Artists-in-Residence
Mary Immaculate College has a long tradition of hosting Artists-in-Residents and in recent years, has had four well-known practitioners and an established theatre company create and stage work on-campus in conjunction with MIC students, staff and the Lime Tree Theatre.

Branar, Téatar do Pháistí
From 2013-2016, MIC, in association with the Lime Tree Theatre, hosted Branar, Téatar do Pháistí. Branar are a theatre company dedicated to producing high quality bilingual shows for young audiences.
Branar, established in 2001, is a theatre company dedicated to producing high quality bilingual shows for young audiences. It is particularly noted for its distinctive use of hand-held puppets and its vivid physical style. And, as with all high quality artistic work for young people, Branar's work has the capacity to transcend age and experience and to appeal to both young audiences and adult audiences alike.
The residence saw the company's Artistic Director, Marc Mac Lochlainn, leading workshops for students in drama education classes, in Irish classes and with members of student societies. In addition the company, in association with the Lime Tree Theatre, ran a series of workshops for children and staged numerous performances at the venue.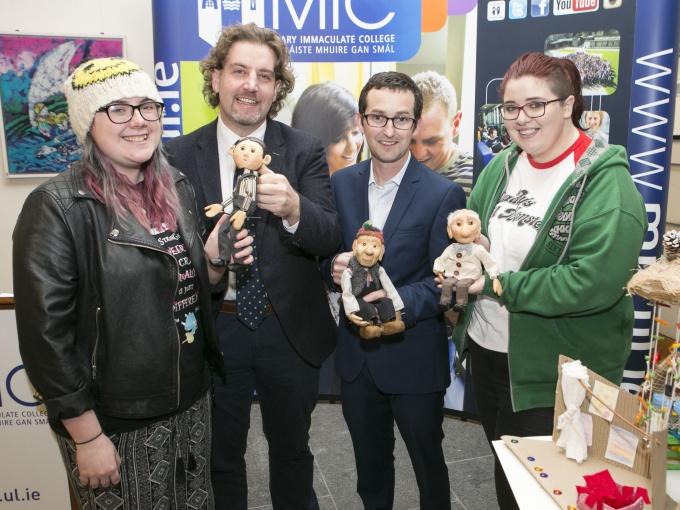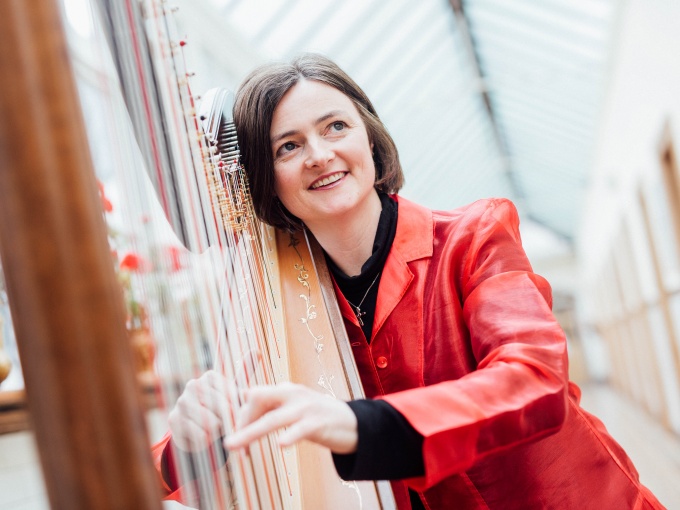 Anne-Marie O'Farrell
From 2014-2017, multi-award winning composer Anne-Marie O'Farrell, was a Composer-in-Residence at the College.
Hosted by the Department of Arts Education and Physical Education (AEPE) at MIC in conjunction with the Lime Tree Theatre (LTT) and jointly funded by the Arts Council and MIC, the primary purpose of the residency programme was to enliven the musical culture of the MIC campus, and to allow practicing artists to feed into the educational programmes and work of the institution. The residency had a strong educational emphasis from the outset and as a result Anne-Marie was able to connect with students as well as with the wider MIC staff community through engagement with the MIC Choral Society and MIC Community Choir.
O'Farrell has composed for a variety of instrumental and vocal media. Her works are featured on the higher examination grades of conservatory syllabuses around the world and recently won the BBC Baroque Remixed composition competition with her orchestral work, Rann Dó Trí.
Deirdre Dwyer, Desi Wilkinson & Maeve Clancy
In 2018, MIC welcomed three new Artists in Residence.
Deirdre Dwyer was appointed as the Theatre Artist-in-Residence. She is a founding member of the Irish Society of Stage and Screen Designers. Deirdre directs and adapts her own work for young audiences in addition to designing sets and costumes for theatre, opera, dance and film, having also worked as Costume Design Tutor for Transition Year mentoring programme Tenderfoot.
Desi Wilkinson was appointed as the Irish Traditional Musician Artist-in-Residence. Desi is an experienced, well-travelled and popular traditional musician with eclectic musical interest. He is primarily a concert flute player but also tries his hand at tin-whistle, fiddle, bagpipes and clarinet. Desi is also a qualified school teacher and has lectured full-time in Ethnomusicology, performance and folk music studies at the International Centre for Music Studies (ICMuS), Newcastle University, UK.
Maeve Clancy was appointed the Visual Artist-in-Residence in Contemporary Drawing. Her background is as an artist working in installation, animation and comics, creating work for children and adults using cut paper, story and drawings. She has created work for music videos for singer Lisa Hannigan, mounted solo exhibitions and writes both fictional, documentary and historical comics. Maeve has published some of the work she has done during her residency in MIC; learn more about the Aleppo to Ireland Exhibition here.