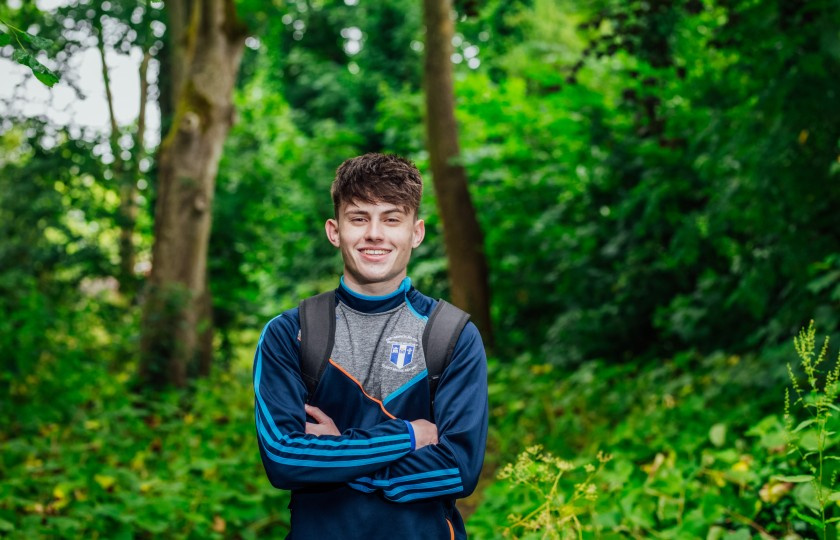 The CAO Change of Mind facility is your chance to review your CAO choices. It is a great opportunity to reassess your initial selection to ensure you are happy with the programmes you have chosen and their order of preference. Before finalising your CAO form for the 1 July CAO Change of Mind deadline it is also important to consider what you want from your overall college experience.
Mary Immaculate College (MIC) prides itself on offering students the complete student experience - leading degrees, great campus locations, the people and sense of belonging that MIC provides means students get a great all-round, high-quality education. 
According to MIC Student Recruitment Officer, Dr Patrick Cosgrove: "At MIC we strive to create a positive environment for teaching, learning and research that enables students to have a more rounded holistic college experience. The College is renowned for the quality of its pastoral care and the approachability of its staff and lecturers. This community environment, on both our Limerick and Thurles Campuses, enables students across our programmes to develop their academic and personal potential. Enriching the whole person is part of our mission at MIC, and students are encouraged to immerse themselves in student life to get a good balance between college work and recreational time."
Dr Cosgrove goes on to explain that not only are MIC's career focussed Level 8 programmes in Liberal Arts and Education designed to prepare graduates for the real world, but the multi-campus nature of the College is another big attraction. MIC's 5,000 plus students enjoy state-of-the-art campuses in Limerick and Thurles. These vibrant locations offer students ease of access to excellent transport routes, cultural and social outlets. The Limerick campus is a mere 10-minute walk to the centre of Limerick City while MIC Thurles is located right in the heart of Thurles town. Both campuses have excellent learning, social and sporting spaces and are constantly being upgraded and developed. 
Dr Cosgrove adds: "The first-class facilities on offer are only one part of the story. MIC prides itself on offering a home-away-from-home to students where a sense of belonging is fostered. The MIC community as a whole work, on an on-going basis, to provide a welcoming and supportive environment whereby individual students are not just a number but an integral part of the MIC community."
The student experience is also enriched by the range of extra curricular activities on offer. MIC has a strong sporting tradition, with sport and recreation playing an important role in the lives of the students. The College offers a number of sporting scholarships, bursaries and awards in recognition of sporting excellence. MIC also offers a wide selection of clubs and societies for students to join and a community radio station designed to cater for the third-level students of Limerick, Wired FM is always looking for volunteers who want to try their hand at student broadcasting. The Mary I Students' Union, or MISU, is also a great resource and is all about giving students a voice, helping them to use it, and enriching their experience.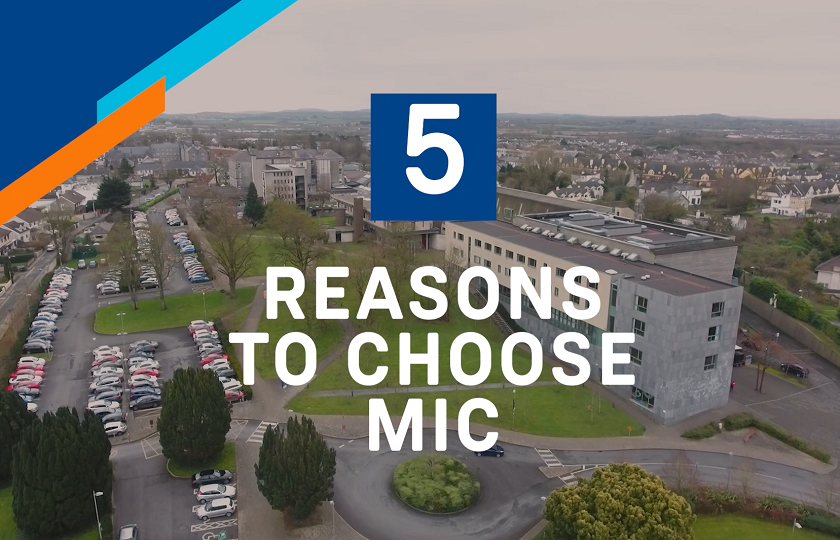 MIC's Level 8 programmes include:
The new Bachelor of Science in Psychology (B Sc in Psychology), for student in-take in September 2022, is a unique four-year, full-time honours degree (Level 8) programme that will provide students with a comprehensive undergraduate education in Psychology and includes learning in the workplace. The programme content is wide and varied and will prepare graduates for a range of careers while giving them the necessary psychological knowledge to pursue postgraduate studies in Psychology.
The four-year Bachelor of Arts programme offers a choice of subjects, and multiple career options. With 13 subjects to choose from this programme allows students to follow an existing area of interest or discover a new one.  Subjects on offer include Psychology, Media & Communication Studies, History, German and Theology & Religious Studies.
The innovative BA in Contemporary and Applied Theatre Studies offers a mix of academic and practical learning with students having access to the beautiful 500-seater Lime Tree Theatre situated on the MIC Limerick campus. MIC's BA in Early Childhood Care and Education is an exciting and challenging programme for those interested in working with young children. It provides excellent training and a highly-regarded qualification in this most rewarding area, and was developed in response to contemporary developments in the field of early years education both in Ireland and internationally. The College also offers a range of programmes in primary and post-primary school teaching.