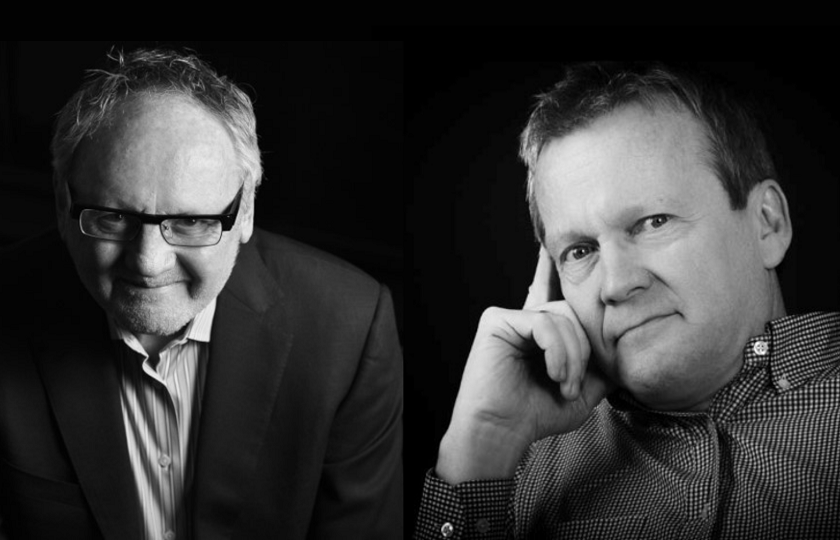 Conversations on Education will Explore the Impact of COVID-19 on the Classroom
Mary Immaculate College (MIC) will host a virtual summer school from its Thurles campus this June featuring renowned international educationalists, Pasi Sahlberg and Michael Fullan. The MIC Thurles Summer School, which will take place online from 15 to 17 June, will reflect on the past year and explore how education has changed and adapted in a year unlike any other. The three-day event will be an opportunity to examine the role of schools and classrooms in a post-Covid era and the capacity of schools to respond to current and future challenges. The summer school will also investigate ways in which teachers can improve the learning and life chances of young people at primary and post-primary level.
The MIC Thurles Summer School is aimed at teachers, researchers, student teachers, parents, support service and policymakers, as well as anyone with an interest in exploring how teaching and learning can be improved. According to Dr Finn Ó Murchú, Head of School of Education (Post-Primary) at MIC, "In what has been an extremely tough year for principals, teachers and pupils, we hope to celebrate and capture the good work being done by schools across the country by coming together at the MIC Thurles Summer School. We hope our Summer School will inspire further continuation and development of the vital work that is being undertaken in our schools, while providing an opportunity to listen to, and interact with, renowned international educationalists as well as those closer to home, including principals and practicing teachers."
He added, "This pandemic has highlighted the importance of schools and the key role that relationships of learning play among learners but also among their teachers and all staff. Framed in the context of our postgraduate studies in Middle Leadership and Mentoring, the MIC Thurles Summer School will be a time to reflect, renew and recharge in the company of others."
The MIC Thurles Summer School will feature two fascinating keynotes with leading educationalists, Pasi Sahlberg and Michael Fullan. On 17 June, Pasi Sahlberg, Professor of Education Policy at the University of New South Wales in Sydney, will speak about the future of schools and teacher-powered education systems, as well exploring how Finland's trust-based school system works in practice.
As the former director general of the Finnish education system and author of the groundbreaking book, 'Finnish Lessons 2.0: What Can the World Learn from Educational Change in Finland?', Sahlberg is a leading authority on education reform and has advised schools and education system leaders around the world. An advocate of highly autonomous teachers, his latest publication, 'In Teachers We Trust: The Finnish Way to World-Class Schools', examines the role of the teacher and the place of school leadership.
In a recent blog post, Sahlberg outlined the lessons that can be learnt from the current coronavirus pandemic. He said, "Every crisis has a silver lining. So does this one. It may not be exactly what many people would hope – transformed education, rethought schools, or reimagined learning. It may, actually be much better than that, if we play our cards right. Teachers may finally be recognised as essential frontline workers, as trusted professionals. That would change everything."
The MIC Thurles Summer School will open on 15 June with a keynote from Michael Fullan, Global Leadership Director at New Pedagogies for Deep Learning (NPDL), a global partnership of over 1,300 schools in eight countries. A former Dean of the Ontario Institute for Studies in Education at the University of Toronto, Fullan is a worldwide authority on educational reform, often advising policymakers and local leaders around the world on how to transform education.
Michael Fullan's keynote will focus on his recent publication, 'The Right Drivers for Whole System Success', in which he explores, among other topics, the importance of Wellbeing and Learning. As outlined in his latest publication, Fullan said, "In our ever-complex and contentious world we can no longer afford to separate Wellbeing and Learning. For one thing, wellbeing is learning. As complexity in the world has evolved, Wellbeing and Learning represent an integrated concept. You cannot be successful on one without the other. They feed each other in a way that success begets success."
Leading figures from across the Irish education system will also speak at the MIC Thurles Summer School with Teresa Griffin, CEO of the National Council for Special Education (NCSE), Mary O'Sullivan, Chair of the National Council for Curriculum and Assessment (NCCA) and Tomás Ó Ruairc, Director of the Teaching Council, as well as Niall Muldoon, Ombudsman for Children, and Adam Harris, founder and CEO of AsIAm, gathering together online on 16 June to discuss inclusive education and how best to ensure a quality learning experience for all learners.
In addition, the Summer School will explore the place of middle leadership in primary and post-primary schools across Ireland. Teachers currently enrolled on MIC's postgraduate programmes on Middle Leadership and Mentoring, as well as Mary Nihill, Director of the Centre for School Leadership (CSL) and Páiric Clerkin, CEO of the Irish Primary Principals' Network (IPPN), will discuss the important role of middle leadership in schools and the ways in which it can benefit both teachers and students.
Further information on the MIC Thurles Summer School and the full schedule of events is available here. To register for the event, please click here.
Further information on MIC's postgraduate programmes in Middle Leadership and Mentoring can be found here.