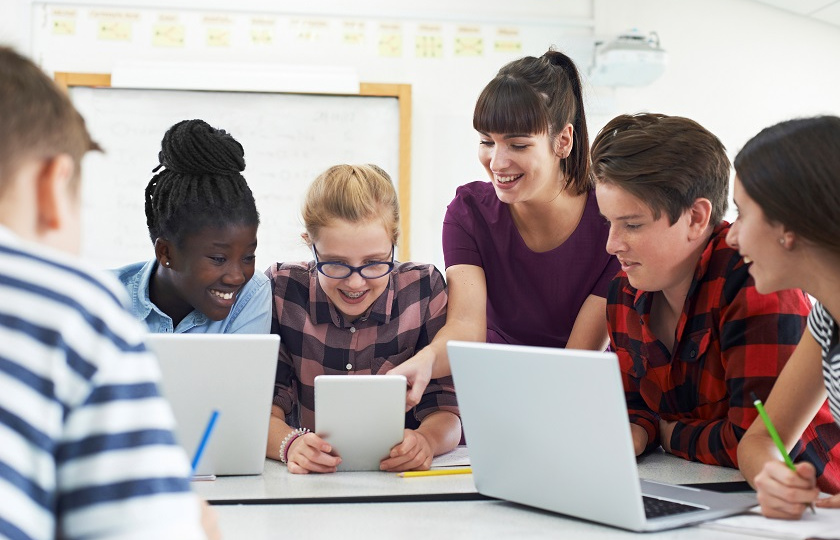 Mary Immaculate College (MIC) is delighted to announce the launch of a new postgraduate programme, M Ed in Leadership of Wellbeing in Education, set to commence in September 2019.
The Department of Education and Skills acknowledges that the promotion of wellbeing for all is central to its mission to enable individuals to achieve their full potential and contribute to Ireland's development (DES 2018).  This innovative, Level 9 programme in MIC recognises the foregrounding of wellbeing as a key component of current educational policy and discourse.   The increasing focus on wellbeing across the educational spectrum, including the recent changes to the Junior Cycle programme, is testimony to the timeliness of this programme.
According to Dr Carol O'Sullivan, programme coordinator and Head of MIC's Department of Learning, Society, and Religious Education; "MIC is delighted to be introducing the M Ed in Leadership of Wellbeing in Education at a time when wellbeing is gaining increased recognition in education.  Effective leadership is key to successful wellbeing initiatives in schools and the wider community and we hope that this programme will empower participants to be leaders and advocates of wellbeing promotion and implementation in schools. It will demonstrate ways in which wellbeing can be promoted across the curriculum, recognising the impact of the hidden curriculum and the role of the many key stakeholders in education." 
Dr O'Sullivan goes on to say that the programme will examine how pupils can be empowered to take ownership of their own well wellbeing through an holistic approach across the curriculum, both formal and informal.  The promotion of teacher wellbeing will be a significant aspect of the programme with participants being facilitated to reflect on how they internalise the concept in their own lives.   In addition, participants will be enabled to conduct high level research in relation to wellbeing in education, thus providing themselves with a strong evidence base for future initiatives.
The M Ed in Leadership of Wellbeing in Education is a two-year part-time programme and will be delivered in a blended learning format.  Participants will attend face-to-face lectures/workshops on Saturdays in Year 1 and will also participate in online classes.  The taught components of the programme will take place mainly in Year 1.  The modules will facilitate critical analysis of the concept of wellbeing and reflection on the importance of leadership in relation to effective implementation. The use of a thematic, cross-curricular approach will be explored along with the key issues of identity, belonging and citizenship.   One of the programme highlights will be a residential weekend in Connemara where participants will actively engage with the concept of wellbeing and reflect on its application to their lives both professionally and personally. 
The programme is open to teachers across the educational spectrum, school and community leaders, members of boards of management, educators and trainers and all with an interest in the promotion of wellbeing in education. 
For programme outline and entry requirements click here.