Graduate Certificate / Diploma / M Ed in Digital Leadership in Education
Available: Full-time/Part-time
Duration: 1 yr FT/2 yrs PT
Location: Online/ MIC Limerick
Delivery Mode:
Students have the option of engaging online (Hyflex) or face to face (at weekends).
Assessment:
Continuous Assessment
Programme Overview

Programme Content

Entry Requirements

How to Apply

Ask a Question
Programme Overview
The Graduate Certificate/Diploma/M Ed in Digital Leadership in Education is designed for those working in education to support them to lead, design, implement and evaluate an integrated and innovative model of digital learning within their educational contexts. Learners will work collaboratively to solve problems that explore the elements key to a successfully digital learning ecosystem in particular the relationship between digital learning policy; digital pedagogies; digital equality, diversity and inclusion (Digital EDI); open and distributed e-leadership; digital literacy and wellbeing and digital infrastructure when planning digital learning in their individual schools or educational institutes.
Key Features
A future focused programme which adopts an integrated approach to developing 21st Century educational leadership skills, the programme encourages learners to explore the relationship between open and connected leadership, e-leadership, digital literacies, digital wellbeing, digital EDI and digital pedagogies which are key for modern educational leadership and a successful digital learning ecosystem.
Delivered using a hyflex model learners can choose how they wish to engage with the programme material and with each other. Learners will cultivate cross-sectoral communities of practice to work collaboratively to bridge theory and practice and develop a digital learning ecosystem that considers the needs of the whole educational community including students, educators, parents, communities.
Based on an innovative, inclusive digital pedagogical approach the programme models and fosters a transformative digital learning experience based on principles of Universal Design for Learning, Heutagogy, Transformative Learning and Learner agency.
Learners will reflect on the dilemmas and problems experienced within a digital-learning era and how they can become agents for change at micro, meso, macro and mega levels to develop a sustainable model of digital learning within their institutes and across the education sector as a whole.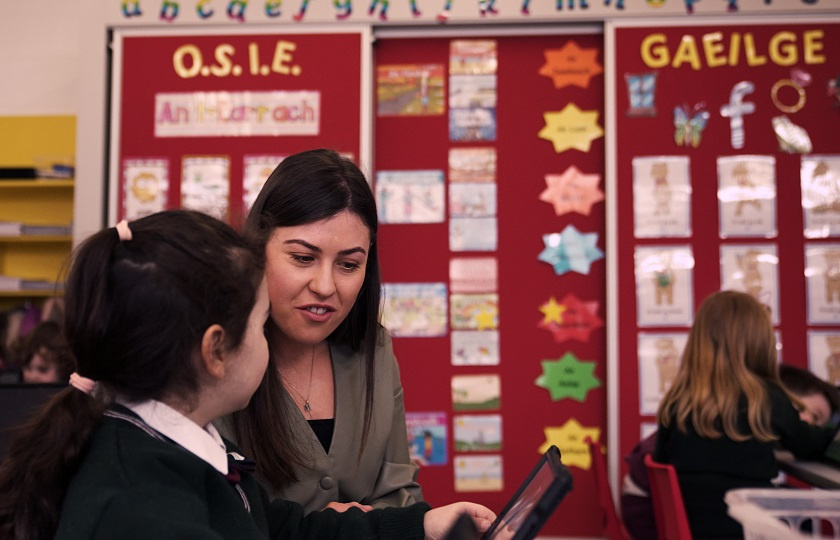 Contact
Dr Emma O'Brien, Programme Coordinator, M Ed in Digital Leadership in Education
T: +353 61 774785
Programme Overview

Programme Content

Entry Requirements

How to Apply

Ask a Question