Graduate Certificate / Diploma / M Ed in Middle Leadership and Mentoring
Note: The 'At a Glance' section below is indicative only.
Location: MIC Thurles/online
Delivery Mode:
Face-to-face and/or online
Assessment:
Mixed, and dissertation in the case of the M Ed.
Programme Overview

Programme Content

Entry Requirements

How to Apply

Ask a Question
Programme Overview
The innovative Graduate Certificate in Middle Leadership and Mentoring is a one-year, part-time blended programme providing an academic qualification for teachers in professional studies and will be offered by and located at MIC's Thurles campus. Year 2 offers opportunities to progress to a Diploma qualification and subsequently to that of Master's level. Endorsed by the Centre for School Leadership and designed to suit teachers' professional lives, the programme will act as both a challenge and a support to those interested in middle leadership in our schools.
Key Features
The programme uses onsite and online lectures and tutorials. A strong practical dimension will keep alive a link between teacher practice, theory and policy, prioritising reflective practice and teacher research as a vehicle for teacher professional development in the area of middle leadership.
This programme will draw from international and national practitioners to offer a unique learning opportunity and will be coordinated and taught by Head of School, Dr Finn Ó Murchú, Mr Des Carswell and colleagues at MIC Thurles.
Assessment is flexible and varied involving submission of written assignments, online engagement and some in-class collaboration/presentation. All is done in the knowledge of teachers having busy lives and, where possible, flexibility will form part of that assessment so as to play to people's strengths and work context.
The Department of Education and Skills has placed considerable emphasis on school leadership in recent times. Publications such as Looking At Our Schools (DES, 2016) pay particular attention to creating a quality framework to develop and sustain teachers and leaders.
Looking At Our Schools acknowledges that leaders may or may not have formal leadership roles in schools and seeks to "to assist all teachers in gaining a perspective on their own leadership roles and how they can develop and expand their leadership skills over time" (p.7). The important role that leaders play, and in particular middle leaders, is recognised in more recent DES communications.
As a provider of teacher preparation programmes, we at MIC Thurles understand the importance of forging postgraduate links with practicing teachers, especially in the area of middle leadership. This Level 9 postgraduate qualification is set in the context of awakening and acknowledging the role of middle leaders in our schools—a recognition that focuses on a range of skills including the less often studied inter-related concepts of instructional leadership, understanding how teachers learn and how change wisdom is central to the success of all our efforts.
The programme is designed to provide participants with incrementally greater knowledge, skills and insights into Middle Leadership in schools. It aims to challenge and support participants to interrogate what Middle Leadership means and asks of them. It is conducted in a manner that is informed by good teaching, underpinned by theory, and applied in practice. It supports participants to enhance both their competence and confidence in responding and initiating changes in schools and classrooms.
Career Outcomes
The programme should be of particular interest to all aspiring and existing middle leaders, respecting and availing of the diversity of sector, setting and language of instruction. It is supportive of teachers who may wish to have a greater leadership role without leaving the classroom, as well as those aspiring to deputy principal or principal roles. Senior personnel in schools and from other education-related organisations with an interest in maximising middle leadership roles in their settings will also find the programme of interest.
The Graduate Certificate is also intended to support teachers who want to further develop themselves and their professional practice as teachers, while also developing as mentors to other teachers, be they beginning teachers or existing colleagues.
Students who meet certain minimum achievement criteria in the Graduate Certificate will be invited to progress to Graduate Diploma and then, to Master's degree level. Entry into the Graduate Diploma is contingent on achieving a 2.2 in the Certificate programme and entry into the Master's of Education is contingent on achieving a 2.2 in the Graduate Diploma element of the programme. Further information regarding the the Graduate Diploma and M Ed components of the progamme can be obtained by emailing the Programme Coordinators.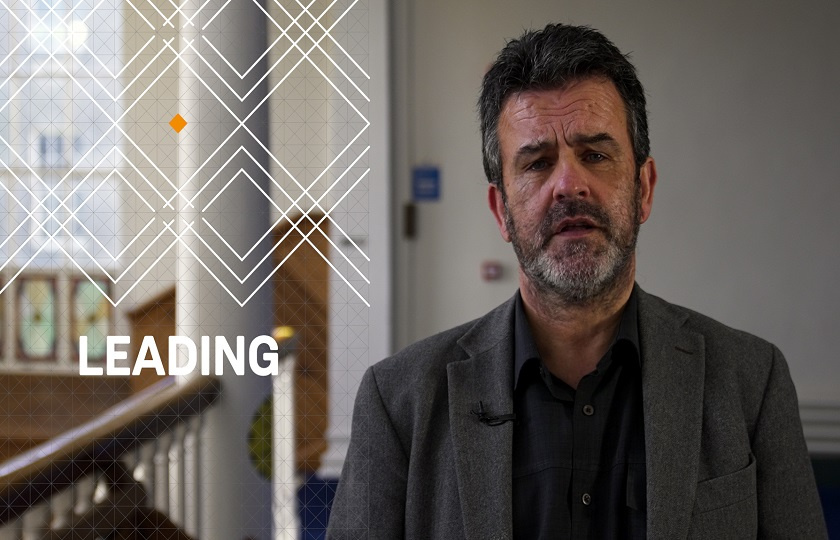 Contact
Dr Finn Ó Murchú, Programme Coordinator
T: +353 504 20534
Des Carswell, Programme Coordinator
T: +353 61 204961
Programme Overview

Programme Content

Entry Requirements

How to Apply

Ask a Question