Bachelor of Science in Psychology (MI003)
Note: The 'At a Glance' section below is indicative only. Hours and assessment methods vary across semesters and years.
Duration : 4 years full-time
Places Offered: 15 appox.
Lecture Hours: 12 approx.
Tutorial Hours: 6 approx.
Assessment:
Mixed but may include presentations, exams, group-work, poster presentations, problem-based learning, short videos, and essays.
Programme Overview

Programme Content

Entry Requirements

Ask a Question
Programme Overview
The BSc Psychology is a new four year, full-time honours degree (Level 8). This unique programme provides a comprehensive undergraduate education in Psychology and includes learning in the workplace. This blend of scientific theory and real-world application gives students a chance to develop incredibly valuable critical thinking, problem-solving and communication skills.
Why study the BSc in Psychology at MIC?
Psychology is an excellent choice for prospective students wishing to develop their understanding of why people think, feel and behave as they do. As a scientific endeavour, this research-led programme also encourages critical thinking, problem-solving and digital skills.
MIC's BSc Psychology is a four-year programme which allows for a focus on research and the application of Psychology. This is invaluable for using the skills gained from a Psychology degree in real world settings. Research is included throughout every year of the programme, as we encourage students to aspire to be the creators, rather than merely consumers of knowledge.
The culmination of the research is the dissertation completed in the final year. Here, you will work under the supervision of experts in their field of research to design, carry out and present your research. We place an emphasis on being able to communicate scientific research as a valuable skill rather than a document that is relatively unseen. This further develops important research and communication skills. As a consequence, Psychology students from MIC have an enviable record of conducting award-winning research.
A distinctive feature of the BSc Psychology programme is the calendar year spent studying Psychology in the workplace. The spring semester of Year 2 and the autumn semester of Year 3 are spent studying organisational psychology in practice. This means continuing to study Psychology, but in a more hands-on way. The placements are organised and supervised by the Department of Psychology. This can include any type of organisation, such as a business, an educational establishment, a sports organisation, a health setting, or a charity. This innovative approach to learning creates an opportunity to apply knowledge from the first part of the programme and develop a new perspective that will enhance skills and learning for the latter part of the programme.
Career Opportunities
Psychology graduates enjoy some of the best career opportunities across the globe. Many will go on to study at postgraduate level and some will seek a career as a Psychologist in areas such as clinical, educational, coaching, counselling, forensic, health, academia, neuropsychology, work/organisational, or sport.
A majority of Psychology graduates will find rewarding careers in an allied profession. The understanding of people and development of inherently useful skills makes careers in healthcare, communications and marketing, human resourcing and development, management, and data analysis accessible options.
As a graduate of this programme, you will be prepared for successfully entering the 21st-century workplace. You will have developed important cognitive skills, such as analytical and critical thinking, creativity and decision making. You will strengthen your communication, both oral and written. You will enhance your digital skills and social skills, including working collaboratively.
Most importantly, you will develop personally, gaining a greater understanding of yourself and others.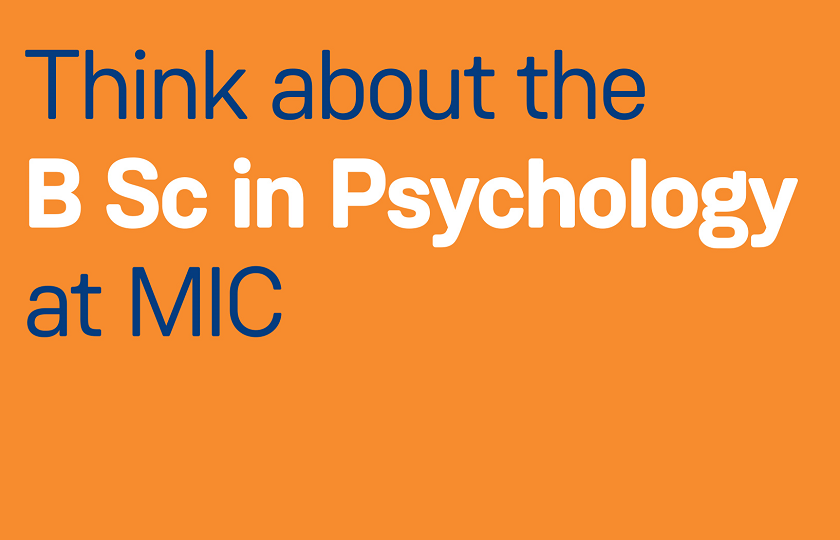 What you will study
The programme blends both the scientific subject of Psychology and application of Psychology. The scientific study of mind and behaviour addresses six core areas: personality and individual differences, cognitive psychology, biopsychology, social psychology, developmental psychology and research methods. Combined, these core areas provide graduates with the necessary psychological knowledge to pursue postgraduate studies in Psychology.
We adopt a wide range of approaches to the delivery of the programme in order to maximise the skills you can develop. This will include learning individually and as part of a team. Many modules include lectures and small group tutorials, some include significant laboratory time, and some adopt a more problem-based learning approach. This has been carefully considered to ensure you are developing a range of important skills throughout each stage of your degree.
Throughout the programme, you will also learn about the application of Psychology in various contexts. This includes work, clinical, educational, sport, health and coaching. The largest application is rooted in the middle of the programme, taking up one calendar year where you will be based in the workplace, exploring where psychology could positively impact the performance and wellbeing of an organisation and individuals. There is also the potential for you to study abroad for a semester.
The research strand of the programme firstly introduces you to basic research design and analyses. As you progress through the programme and your research skills and confidence in this area increase, you will begin to design your own research before carrying out a significant project in the final year and communicating your findings.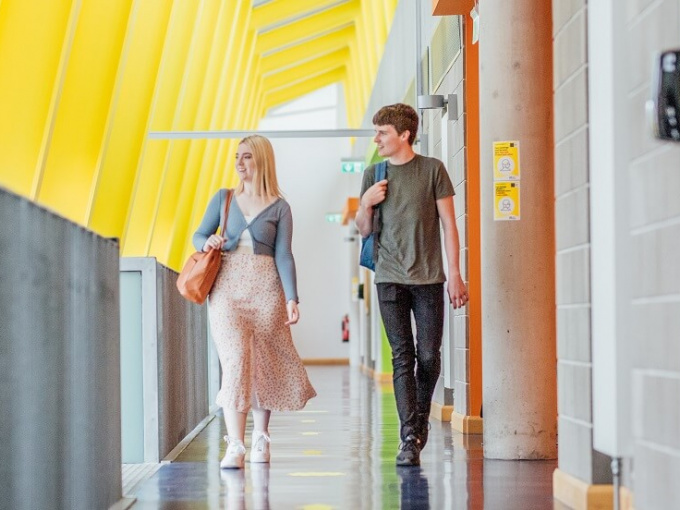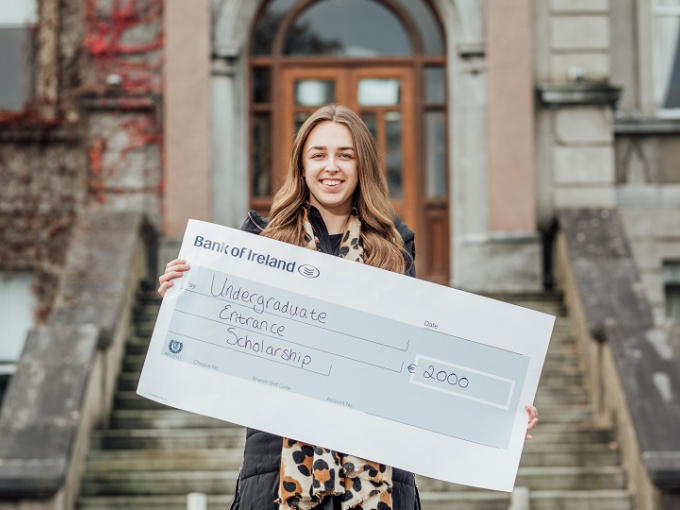 Undergraduate Entrance Scholarships
Each year, Mary Immaculate College awards up to 50 Undergraduate Entrance Scholarships across all undergraduate programmes valued at €2,000 each, on the basis of results obtained in the Irish Leaving Certificate Examination.
Further information about Undergraduate Entrance Scholarships available here.
Contact
Prof. Niamh Stack, Programme Coordinator & Head of Department of Psychology
T: +353 61 204311
Programme Overview

Programme Content

Entry Requirements

Ask a Question