About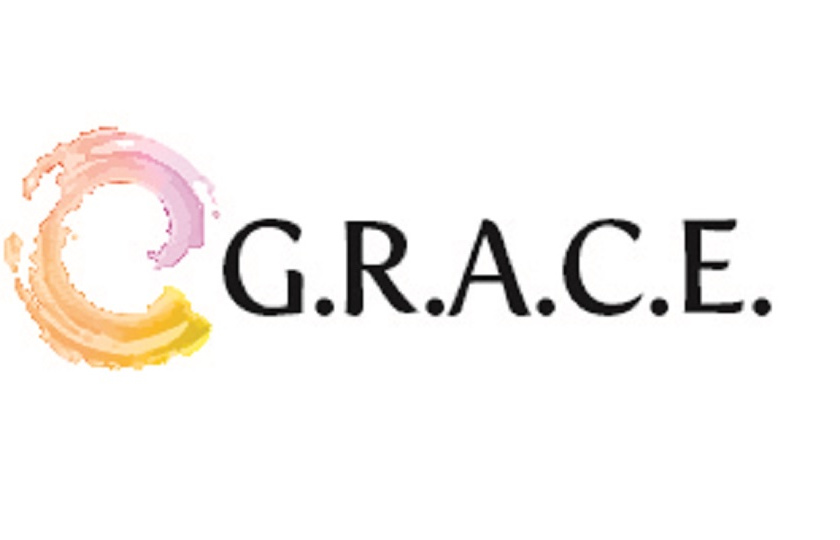 Global Researchers Advancing Catholic Education (G.R.A.C.E.) is an international research-based partnership between Mary Immaculate College Limerick, Boston College, United States, the University of Notre Dame Fremantle, Australia, and St Mary's University in Twickenham, London. GRACE also works in partnership with OIEC (International Office of Catholic Education). As an emerging community of practice (Wenger, 2000), G.R.A.C.E. provides an original opportunity for scholars of Catholic education and theology in our respective countries to affirm, study, collaborate, and respond meaningfully to challenges we face in the field.
Toward this end, our initiative:
Seeks a deeper study of ecclesiology and Christian anthropology and its significance for Catholic education
Pursues new theories of Catholic education based on empirical research
Strengthens a global argument for the importance of faith-based schools in a plural society
Attunes educators' abilities to notice, engage, and celebrate the presence of God's grace in the world
This partnership promotes research and learning to develop the head, heart, and hands of Catholic education.
The Project in Ireland and the UK is led by a team of researchers at Mary Immaculate College and by two of our colleagues from OIEC
It is supported by Alex McKillican who holds the GRACE PhD Assistantship in Catholic Education.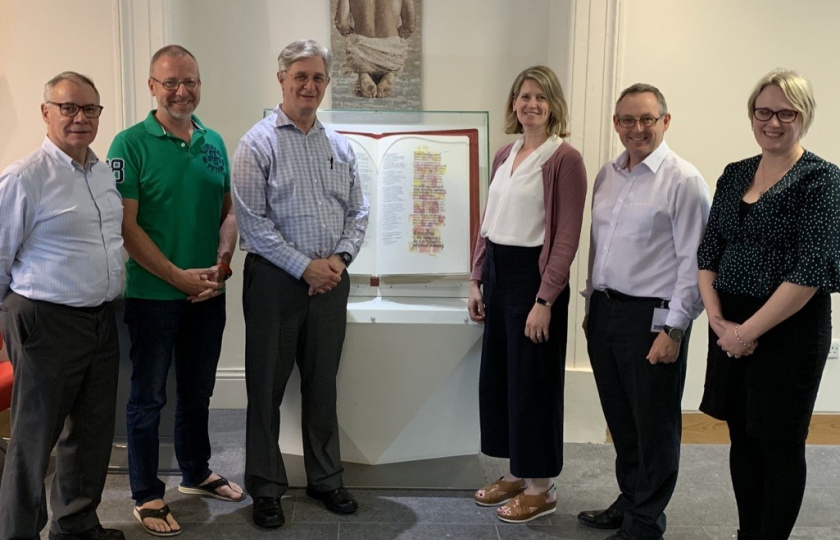 The GRACE Community of Practice
Strengthening Catholic education in the current situation, and above all in a Post-Covid19 environment, requires a creative, integrative response, and a platform for thought-leaders, educators, theologians and researchers to gather, encounter and engage these tensions in new ways. Academic conferences have long been popular forums of sharing scholarship and voicing ideas. While these are respectable scholarly arenas in academia, their structure limits the ways in which participants can learn and engage together.
Through the establishment of a Global Community of Practice, GRACE's holistic approach seeks to foster a familial humanism among participants, emerging scholars and sages. Such relationships help participants notice and respond to the presence of grace, fostering both personal and professional transformation. Participants bring their scholarship and faith to bear on select themes and topics through round-table and virtual conversations, informal discourse, and reflective discussions.
The GRACE Community of Practice is designed to influence three domains of the field of Catholic education:
Cognitive: the theoretical and conceptual base of Catholic education;
Affective: the formative qualities and experiences that shape the Catholic educator and scholar;
Behavioural: the adoption of new understandings which influence the practice of being a Catholic educator and scholar in promoting social justice, while enhancing one's capacity to foster a 'culture of dialogue' towards a global common good.
In these particular ways, GRACE hosts a 'culture of encounter' (Pope Francis) where people gather, learn from and grow with one another, contributing to the common good and living a sustainable manner.
The Community of Practice is for everyone interested in a new, integrated and revitalised approach to Catholic education: teachers, governors, chaplains, parents, researchers, established and emerging academics, and thought leaders. In the early stages of the project the focus is on the UK, Ireland, North America and Australia. However, in its second phase the project will be actively seeking partners in the Global South.
Partners, Links & Resources
Project Lead Coordinators
Linda Cranley, Senior Lecturer & Co-ordinator, Bed (Primary), University of Notre Dame Australia.
Prof Chris Hackett, Associate Dean (Religious Education), University of Notre Dame Australia.
Dr. Christine Robinson, Senior Lecturer, Early Childhood Degree Coordinator, The University of Notre Dame, Australia.
Dr John Lydon, Associate Professor (Catholic School Leadership), St. Mary's University, London.  
Dr Caroline Healy, Lecturer in Educational Leadership and Management, St Mary's University, London.
Dr Melodie Wyttenbach, Executive Director, Roche Centre for Catholic Education, Boston College
With Carly-Anne Gannon, Roche Centre Fellow, Boston College 
Quentin Wodon: International Office of Catholic Education (OIEC). 
Philippe Richard: General Secretary of the International Office of Catholic Education (OIEC). 
Scholarships & Bursaries
GRACE Project Post-doctoral Researcher: Catherine McCormack
We would like to welcome Catherine McCormack to the Department of Theology & Religious Studies and to the GRACE project. Catherine began her three-year contract with us on May 1st as a post-doctoral researcher. 
Catherine completed her doctorate recently in DCU in the area of the identity of Catholic second level schools. Catherine previously worked for CEIST (Catholic Education - An Irish Schools Trust) for eight years. Her role with the Trust involved her supporting CEIST schools in faith leadership and in governance. Before her time in CEIST, Catherine was part of the staff in St Patrick's College, Thurles, (prior to it being part of MIC) where her role in the education department revolved mainly around micro-teaching and school placement.
All Hallows/GRACE PhD Scholar: Claire Considine
We are delighted to welcome Claire Considine to the Dept. of Theology and Religious Studies. Claire is the recipient of an All Hallows/ GRACE Scholarship.
Claire is an experienced teacher, guidance counsellor, and guidance counsellor consultant with the National Centre for Guidance in Education.  
Claire completed her BA in Mary Immaculate College, Limerick, specialising in English and Religious Studies. She subsequently studied Social Policy in UCC, completed her Post Graduate Diploma in Education in NUIG, her Masters in Guidance Counselling in DCU and also completed a Higher Certificate in Spirituality and Human Development in Marino Institute of Education. 
Claire has also completed extensive training in cognitive behavioural therapy, mindfulness, and well-being for adolescents.  
Claire is particularly skilled in policy development, curriculum development, lesson planning and resources, student counselling and teaching. Claire has a specialised interest in spirituality and adolescent well-being. Her current research investigates: "Spiritual Well-being: Its nature and place in Irish Post Primary Schools. Educator's views on Spirituality and Spiritual Well-being in Education".  
Conferences & Webinars
Upcoming Events
GRACE Lecture Series
STUDENT LEARNING AND PEDAGOGY TUESDAY, SEPTEMBER 21, 2021 9 - 10:30 A.M. EST/ 4 - 5:30 P.m. GMT
Lessons from International Evidence on What Improves Learning in Low and Middle Income Countries
by Dr. Quentin Wodon
Based on a recent assessment at the World Bank and other reviews, this presentation will share insights on what works to improve educational attainment and achievement in low and middle income countries, and especially in Africa.
Language and Literacy Education: Lessons Learned from an International Partnership in Haiti
by Dr. Anasthasie Liberiste-Osirus and Dr. TJ D'Agostino
The research presented in this session shares how a scripted, mother tongue literacy curriculum, created by Haitian and international educators with support from USAID in collaboration with the Haitian Ministry of Education, improved reading outcomes for first and second grade students. This session will share findings from a scripted literacy programs by Dr. D'Agostino and dif erentiated and remedial instruction by Dr. Liberiste-Osirus. This research developed and added enrichment materials to the school-based program: classroom libraries with culturally relevant, mother-tongue books; summer reading camps led by the school community; and additional tutoring for the lowest-performing students.
Discussant: Dr. John Mugo, Executive Director of Zizi Afrique
SCHOOL CLIMATE OCTOBER 19, 2021 9 - 10:30 A.M. EST/ 4 - 5:30 P.m. GMT
Building Peaceful Schools- One Catholic School at a Time
by Anne Baker
Social-Emotional Learning: The Call to Attend to the Holistic Needs of Our Catholic Students
by Dr. Molly McMahon and Fr. Gilbert Ezeugwu
Embracing our Catholic Identity: Foundational Elements of A Strong School Climate
by Dr. John Lydon
LEADERSHIP FOR CATHOLIC SCHOOLS FEBRUARY 8, 2022 9 - 10:30 A.M. EST/ 4 - 5:30 P.m. GMT
Preparing New Leaders in our Catholic Schools: Passing on the charism leadership baton to Lay School Principals in Zambia
by Josephine Shamwana-Lungu
Effective Tools for Change Management for Catholic School Leaders
by Dr. John Reyes and Dr. Melodie Wyttenbach
Leading School Ethos Transformation in Kenya
by Augusta Muthigani and Angela Mitchell
Previous Events
Shepherding Talent:  An Informal Formation Program For Aspiring Catholic School Leaders
In this lecture, St. Mary's University London Professors Dr. Caroline Healy and Dr. John Lydon detail the leadership formation program Shepherding Talent, which is based on the imperative for all Catholic schools to maintain a balance between school improvement and Catholic distinctiveness. 
Tuesday, June 15: 2:00-3:30 p.m. EST / 7:00-8:30 p.m. GMT 
Edith Stein: Catholic Education in Service of Personhood
May 11th 2021 7pm (GMT)
Emeritus Professor John Sullivan
Liverpool Hope University
Edith Stein (Saint Teresa Benedicta of the Cross, 1891 - 1942) modelled what is at the heart of Catholic education: the fostering of authentic personhood.  After an overview of her life and work, I explore key aspects of her understanding of the nature of persons and of spirituality, before presenting major themes in her writings on education.  Edith Stein can still guide and inspire Catholic educators and those wishing to integrate professional work with Christian discipleship.  
The Distinctiveness and Development
of African Catholic Education
Tuesday, April 13, 2021, 11:00-12:30 p.m. EST (4pm GMT)
Speaker: Fr. Gilbert Ezeugwu, Diocese of Nsukka, Nigeria, and doctoral student in the Lynch School of Education and Human Development at Boston College
While Catholic education in Africa is flourishing, it has not been studied and researched to the extent that it has in the global North. The foundation of Catholic education always remains the principles and values of the Gospel, and Vatican and synodal documents. However, cultural traditions and social conditions determine how each of these are uniquely embodied and expressed. Without advocating Afrocentrism or fragmented Catholicism, Fr. Gilbert will discuss why and how an authentic development of Catholic education in Africa must be grounded in its distinct African identity.
Risking to Live and Love Like Jesus
March 9th 2021 7pm (GMT)
The Heart of the Teacher in a Catholic School 
Dr. Maureen Glackin
Catholic Independent Schools' Conference
Leading learning within a Catholic school requires a singular disposition – one that has the humility to be reflective but the audacity to believe that one speaks in the vernacular of Christ the Teacher in all aspects of the role. This vernacular, which Pope Francis terms the language of the mind, the language of the heart, and the language of the hands, informs not only the professional identity but also the personal formation of the Catholic professional.  Using the words of those at the 'chalk face', my lecture will explore and celebrate this unique synthesis of the professional, the spiritual and the personal in the life and practice of educators in Catholic schools and articulate the prophetic nature of their role in the contemporary church. 
Pope Francis' Vision for a Post Covid World - Lecture with Dr Austen Ivereigh
Please click here to access the content
The Department of Theology & Religious Studies
presents the following lecture on:
"Pope Francis's vision for the post-Covid world"
An online talk and discussion with Dr Austen Ivereigh, Francis' biographer and collaborator on the Pope's book Let Us Dream: the Path to a Better Future. 
January 28th 2021 @ 19.30
AUSTEN IVEREIGH, D.Phil. 
Author, Journalist, and Fellow in Contemporary Church History at Campion Hall, Univ. Oxford
It is recommended that participants have read Let Us Dream: the Path to a Better Future in advance.
Please register in advance with deirdre.franklin@mic.ul.ie who will provide the link for the webinar. 
Learning Poverty and Education Pluralism:
The Global Catholic Education Report 2021
Tuesday, February 16, 2021, 11:00 a.m. - 12:30 p.m. EST (4pm GMT)
Presentation: Quentin Wodon, International Office of Catholic Education (OIEC)
Discussants: Francois Mabille, Secretary General, International Federation of Catholic Universities; Augusta Muthigani, National Executive Secretary, Commission for Education and Religious Education, Kenya Conference of Catholic Bishops; and Halsey Rogers, Lead Economist, World Bank, Washington, D.C.
Free and open to the public. The event will be held online over Zoom and will be livestreamed on YouTube. This event is organized with the Catholic Research Economists Discussion Organization (CREDO), Global Researchers Advancing Catholic Education (GRACE), the International Federation of Catholic Universities (IFCU), the National Catholic Education Association (NCEA), and the International Office of Catholic Education (OIEC). This event is cosponsored by America Media and Global Catholic Education.
Offered in partnership with CREDO, IFCU, G.R.A.C.E., Lumen Christi Institute, NCEA and OIEC
Catholic schools serve close to 62 million students globally at the preschool, primary, and secondary levels, with in addition more than 6 million students enrolled at the post-secondary level. By managing the largest non-governmental network of schools and universities in the world, the Catholic Church plays an important role in efforts to achieve SDG4, especially in low-income countries. In 2020, OIEC released the first Global Catholic Education Report. The second edition of the report for 2021 under the new collaborative Global Catholic Education project (www.GlobalCatholicEducation.o…) focuses on learning poverty, education pluralism, and the implications of the COVID-19 Crisis. The report explores the impact of the crisis on educational attainment and learning across countries, as well as the issue of education pluralism, suggesting that education pluralism should be taken into account when considering state support for nonprofit faith-based schools and universities. The report also discusses regulatory framework for Catholic schools and universities, as well as interventions that could improve educational outcomes. Finally, the report includes an updated statistical annex on enrollment trends in Catholic schools and universities in more than 100 countries. After a presentation summarizing the main findings from the Global Catholic Education Report 2021, panelists will share their views on how Catholic schools and universities globally could improve the education they provide and confront some of the most pressing challenges they face.
EXPÉRIENCES DES ÉCOLES CHRÉTIENNES POUR RÉPONDRE À LA CRISE DE LA COVID
Séminaire virtuel, 10 Novembre 2020 – 16h-17h CEST
Pour participer, merci de vous inscrire au lien ci-après – nous vous enverrons un lien web avant le séminaire pour que vous puissiez vous connecter. 
Inscriptions : https://www.surveymonkey.com/r/LGP7W5K  
Dans le cadre des consultations de l'UNESCO sur le futur de l'éducation, OIEC, OIDEL et GPEN
Reformation organisent un séminaire sur les expériences des écoles chrétiennes pour répondre à la crise éducative suite à la pandémie de la COVID. Comment les écoles ont-elles répondu à la crise en termes d'innovations d'éducation à distance ? Quels sont les difficultés auxquelles les écoles sont confrontées ? Quelles sont les implications de la crise pour le futur de l'education, et dans quelle mesure les leçons apprises ce derniers mois va-t-telle accélérer certains changements dans les systèmes éducatifs ? Sur la base en particulier de l'expérience des pays francophones d'Europe et d'Afrique, ce webinaire apportera des réponses à ces questions.
Intervenants:
Guy Selderlagh, Secrétaire General, Comité Européen de l'Enseignement Catholique
Annette Scheunpflug, Chair of Foundations in Education, Otto-Friedrich-University of Bamberg Rev. Samuel Mutabazi, Directeur, Bureau National de l'Enseignement Protestant, Rwanda
Francophone writers, feminist writing! 
Sorority, Solidarity, Realities
Wednesday 25 November 2020 @ 6pm 
Online and Free event
"When war is women's concern, it will be called peace!" (Aristophanes) 
In 2018, at the Yerevan summit, President Macron launched from the podium a call for a "Feminist Francophonie"! In this fiftieth anniversary of the Francophonie, we wanted to bring together committed Francophone writers to share their views on the world of today.
Crossed perspectives from Caribbean women writers and Maghreb women writers: The complex realities of these women bring, through the French language, a vision, a special sensitivity, in a rapidly changing francophone space.
Four important Francophone women writers which include: Soumaya Guessous, Fawzia Zouari, Suzanne Dracius and Marijosé Alie-Monthieux have accepted this challenge with great enthusiasm.
The discussion will be moderated by Sinéad Mac Aodha, director of Literature Ireland, who will talk to us about Irish women's literature which is changing today and no longer hesitates to tackle subjects long taboo in Ireland.
The Minister for Foreign Affairs and Defense, Mr. Simon Coveney and the Ambassador of Belgium to Ireland, H.E. Pierre-Emmanuel De Bauw will provide opening remarks.
Presented by the Embassies members of the International Organization of la Francophonie in Ireland and organized with the contribution of Literature Ireland, the Department of Foreign Affairs, the Embassy of the Kingdom of Morocco, the Alliance Française Dublin and the French Embassy.
Wednesday 25 November 2020, 6pm in Ireland Simultaneous interpreting in English and French Free Online Event - Register here!
The Heart of Catholic Education
Conversation with Dr. Thomas H. Groome
Wednesday, December 2, 2020, 2:30 - 4:00 PM EST
When a school presents itself to the world as offering Catholic education, it signals, at a minimum, that it is committed to educating from and for faith. It is to educate from deep spiritual convictions that are core to Catholicism and for a Transcendent as well as an immanent perspective on l ife in the world and how to l ive it well. What then, we might ask, is at "the heart" of Catholic education. We surely need to know for moving forward faithfully in our time.
Dr. Thomas H. Groome is a senior Professor of Theology and Religious Education at Boston College, and is the long- serving Director of its Ph. D. in Theology and Education. He holds an MA in Religious Education from Fordham University and a Doctorate in Theology and  Education from Columbia University and Union Theological Seminary, New York. For many years he was the senior faculty person and then Director of Boston College' s famed Institute  of Religious Education and Pastoral Ministry ( now a Department within BC' s School of Theology and Ministry, which he has served as Chair). He has also served as Director of BC' s Church in the 21st Century Center.
To register click here
Beyond Test Scores: Measuring the Contributions
of Catholic Schools and Universities
Tuesday, January 19, 2021, 11:00 a.m. - 12:30 p.m. EST
Presentation: Quentin Wodon, International Office of Catholic Education (OIEC)
Discussants: Kathy Mears, Interim CEO, National Catholic Education Association; Andrew Miller, Assistant Professor, Boston College; and Timothy Uhl, Superintendent, Catholic Schools for Montana
Free and open to the public. The event will be held online over Zoom and will be livestreamed on YouTube. This event is organized with the Catholic Research Economists Discussion Organization (CREDO), Global Researchers Advancing Catholic Education (GRACE), the International Federation of Catholic Universities (IFCU), the National Catholic Education Association (NCEA), and the International Office of Catholic Education (OIEC). This event is cosponsored by America Media and Global Catholic Education.
The inaugural webinar of the Global Researchers Advocating Catholic Education Project (GRACE) recently took place on the 6th of October. The initial response to invitations to the webinar was very encouraging and we were delighted with the subsequent attendance of almost thirty colleagues from various schools Catholic HEIs in Ireland as well as a number of schools and colleges in the UK, the USA and mainland Europe. Many of the participants were alumni/ae of the MIC Christian Leadership in Education Programmes.
Dr Stijn Van den Bossche (Flanders) was our keynote presenter and he spoke on  From pedagogy to mystagogy: transitions and transformations in Catholic Education. He has a key interest in urging teachers and leaders in Catholic Education to move beyond viewing Catholic schools as places of Christian initiation and catechesis to seeing them as a core part of the Church's mission and service to society as a whole. 
Due to the current Covid 19 situation our initial summer gathering was to be held in Kylemore Abbey, but this was cancelled, and the online webinar was one of the events organised in its place. Although we very much look forward to planning future GRACE events which will allow participants to meet in person, in the meantime meeting online proves to be a satisfactory replacement. The format of the inaugural webinar was as follows:  
7.30pm - 8.00pm Lecture by Dr Van den Bossche
8.00pm - 8.20pm Discussion of his presentation
8.20pm - 9.00pm Information on and plans for the GRACE Project in Ireland
During the webinar there was an extremely fruitful discussion where participants were asked to think about what Dr Van den Bossche had presented on. Using 'breakout rooms' participants were grouped and were then asked to discuss the presentation while considering two things: What most affirmed you? What most challenged you? This proved to be very effective and led to a frank discussion on some of the key issues impacting on Catholic education today. Just one example of the many interesting things which were discussed came in the form of a comment and question from Emeritus Prof John Sullivan from Liverpool Hope University. He suggested that Catholic educators have become 'over-familiar' with the gospel, adding that it [the gospel] has become 'domesticated', the radical nature of the Gospel message has been diluted. This prompted the question: How can we 'shock' educators back into being inspired by the Gospel? Dr Van den Bossche's response was to say that since we live in a post-Christian world, this is a complex question. However, he went on to posit that what is needed is for Catholic educators to focus on what is called the 'second proclamation'. Introduced by John Paul II in 1979, this was a call to a new evangelization. In more in precise terms this can be found in Evangelii Gaudium where it says: 'All Christian formation consists of entering more deeply into the kerygma, which is reflected in and constantly illumines the work of catechesis, thereby enabling us to understand more fully the significance of every theme which the latter treats' (Evangelii gaudium, 164-165). Dr Van den Bossche developed this point when he said that the Gospel must be rediscovered by the ecclesial community and made to resonate as a culturally habitable place as we are facing the 'second' cultural situation.
The final part of the evening was a look ahead to future GRACE events and information on and plans for the GRACE Project in Ireland was given. Here, specifically, establishing our upcoming Communities of Practice was the focus of discussion.
Publications and Media Reports & Events
About

The GRACE Community of Practice

Partners, Links & Resources

Scholarships & Bursaries

Conferences & Webinars

Publications and Media Reports & Events

USEFUL LINKS