About
Committed to excellence in education and research, and highly supportive of our students, we enable our students to develop language expertise and intercultural competence, so important in today's Ireland, the EU and beyond. A degree in German Studies opens a world of opportunities and the widest possible range of career options.
Mary Immaculate College is the only third-level institution in Ireland to offer German Studies as part of a degree for Primary Teaching, and as a full subject within the Liberal Arts degree (for beginners and advanced learners of German). In deciding to study this subject, you are joining a vibrant community of teachers and researchers. We have a strong track record of Irish and international postgraduate students successfully completing MA and PhD degrees by research. Graduates also have the opportunity to register for a taught postgraduate programme, offered in conjunction with the University of Limerick.
A fundamental aspect of German Studies at MIC is that our courses allow for a close working relationship between staff and students. Staff include native speakers of German on Assistantships who run a Film Club and organise other extra-curricular activities. Our students enjoy a high level of individual attention and support throughout their studies at MIC. This has been reflected in results which have given many of our graduates access to prestigious postgraduate programmes, scholarships and excellent career prospects, even in a difficult economic climate. 
We take part in Erasmus and other international exchange programmes. Students have access to these at undergraduate and postgraduate level, and will meet international students from different German-speaking countries, France, Poland, the US and many other countries in their lectures. We actively support students in the application process for international scholarships.
The first language of more than 100 million people in Germany, Austria and parts of Switzerland, as well as being spoken in Eastern Europe and Northern Italy, German is one of the main languages of modern Europe. German offers access to the rich and diverse cultural heritage of many countries at the heart of Europe. Due to the strength of Germany's economy and its influential role in the development of the European Union, German is also an important medium of communication for international business and trade. This is also reflected in the Irish government strategy LanguagesConnect 2017-2026, which prioritises German over any other European and non-European foreign language, highlighting the need in Ireland for graduates with German.
If you are considering a degree in German Studies, you should have an interest in languages, as well as literature, current affairs and history. You should also be ready to experience a different culture by spending some time in a German-speaking country and be willing to see your own culture from a different perspective.
For further details please consult our Departmental Handbook.
Check out our social media pages for all up to date information about us and events in the department:
We are very research-active and members of staff are widely published in national and international journals and by prestigious academic presses internationally. For further details, see the German Studies Staff section.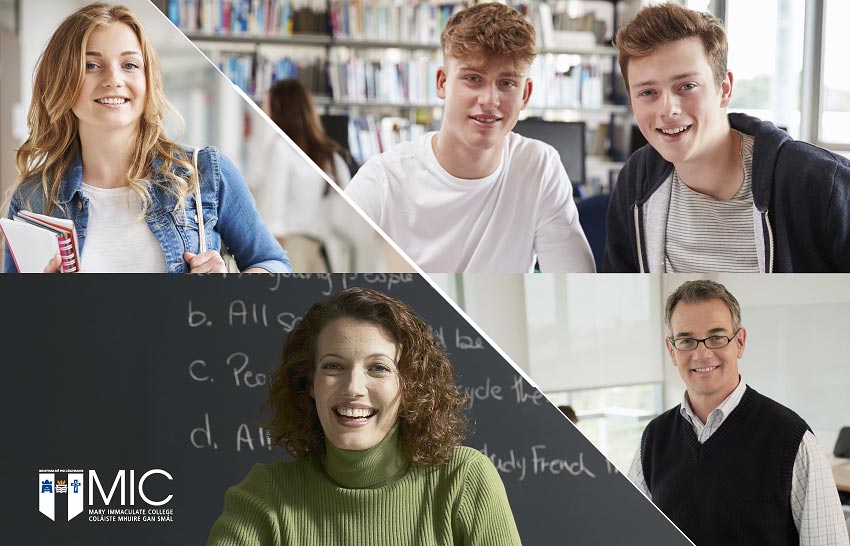 Contact
Head of Department
Dr Christiane Schönfeld
+ 353 61 204582
Subject Overview
Undergraduate
German Studies is offered as part of the Bachelor of Arts (BA) and Bachelor of Education (B Ed) programmes at MIC.
As a BA student of German, you take GE4701 and GE4702 if you are a beginner (or below Leaving Certificate level). If you had German in your Leaving Certificate, you will normally join GE4711 and GE4712 in your first year. In second year, you will be able to further build on your knowledge of the German language and culture in four well-structured modules, with additional 'bridging tutorials' providing support for those students that began their studies within the ab initio programme.
In your third year, you will spend a semester or, ideally, a full year at a German-language University. The year or semester abroad provides students with the unique opportunity to improve their language skills while living within German-language culture. During this year abroad, students significantly broaden their intellectual and personal horizons and gain invaluable intercultural knowledge and skills. Your academic advisor, based at MIC, will offer additional help and support. During your final year at MIC, you will further expand and deepen your knowledge of the German language and culture, and write an Undergraduate Dissertation for which you begin your research already in Year 2. The BA in German Studies provides you with an in-depth and well-rounded education that will enable you to pursue many different careers.
As a B Ed student, you can avail of a number of different elective modules in German Studies (details below).
The following are modules for the BA programme, unless otherwise specified, arranged in descending order from First Year onwards:
The Department of German Studies offers a Specialism in German Studies to those B Ed students who pass the following five elective modules in German (descriptions above):
GE4773: Intermediate German Language 1
GE4725: Erasmus Placement or GE4725: Intermediate German Language 2
GE4736: Teaching Foreign Languages in Irish Primary Schools
GE4788: Fairy Tales, Fantasy, Film: International Children's Literature in the Classroom
GE4798: Teaching Europe in the Multilingual Classroom
We highly recommend that B Ed students avail of the academic semester abroad, as the study at a German, Austrian or Swiss university while living within German-language culture is a unique opportunity that will help you excel in the German language, grow intellectually and gain invaluable intercultural knowledge and skills. Your academic advisor, based at MIC, will offer additional help and support.
Postgraduate
You may apply for an MA or PhD by research with the Department of German Studies at Mary Immaculate College in a variety of areas. There are a limited number of teaching assistantships and fee waivers available to suitable PhD (and MA) students. Contact the Head of Department for further information.
We provide a supportive and encouraging environment for postgraduate students as part of a structured supervision programme run by the department. Due to its size and ethos, which may distinguish it from larger institutions, the college is able to offer a motivating framework and interdisciplinary co-operation as well as access to international research groups, research centres such as the Irish Centre for Transnational Studies (ICTS) and other projects and resources.
Research opportunities are available in the following areas:
Adaption and intermediality: literature/film/theatre/new media
Inter-/transcultural literature and different media: transnational spaces, borderland spaces, bodily movement, migration, dislocation, exile, 'Heimat', 'East' and 'West', Europe
Memory, time, historical narratives
Autobiographical writing, autofiction
Literary theory: aesthetics, fictionality, theatricality, adaptation, autobiographical writing, memory, trauma, subject and subjectivity, performance, spatial turn, alterity, etc. 
Comparative literature: German-language and Irish, Polish, Russian, Ukrainian or Czech literatures
Specific authors, including: Heinrich v. Kleist, E.T.A. Hoffmann, Hermann Broch, Georg Trakl, Lion Feuchtwanger, Ernst Toller, Peter Huchel, Johannes Bobrowski, Günter Grass, Libuše Moníková, Werner Schwab, Lutz Seiler, Herta Müller, Katja Petrowskaja, etc.
Specific periods: Enlightenment, Romanticism, Expressionism/Modernism, exile writing/film; post-war writing; post-Soviet writing; postmodernism and contemporary writing 
MA in German Language and Culture in Europe
Graduates also have the opportunity to register for a Taught MA in German Language and Culture in Europe (offered in conjunction with the School of Languages, Literature, Culture and Communications at the University of Limerick). In Semester 1, students will be fully-based at UL and at MIC in Semester 2.
The compulsory core modules are normally taught by lecture, tutorial discussion, film screenings, assigned and recommended reading and viewing, and by research-based critical writing. Students will learn by listening to and engaging with lectures, reading primary and secondary sources (both assigned and recommended), watching films critically, engaging in discussion in tutorials, giving presentations and writing analytical/critical papers.
The core German Studies modules are delivered and assessed in the target language in order to foster active language competence. The final thesis (15,000 words) can be written in either German or English, following consultation with the relevant supervisor and joint programme directors.
The following is a list of modules offered on that programme:
Core Modules
GE6001: German-language Culture in Europe 1: Transcultural Theory and Textual Practice (UL)
GE6011: Advanced Language Skills 1 (UL)
GE6002: German-language Culture in Europe 2: German Literature in a Comparative European Context (MIC)
GE6012: Advanced Language Skills 2: Analysing Films and Other Visual Texts (MIC)
AW6002: Thesis Writing (UL)
GE6003: Thesis
Elective Modules
RM6021: Research Methodologies in Comparative Literature and Cultural Studies (UL)
RM6011: Research Methodologies in Applied Language Studies (UL)
GE6021: German-Irish Cultural Connections (UL)
GE6031: The German Language Today (UL)
GE6022: German Language-in-Education Policy and Practice (UL)
CU6012: Utopian Theory and Texts (UL)
PA6012: European Public Administration: Actors, Institutions, and Policy Process (UL)
European Modernism (MIC)
Questions of European Identity from the 19th to the 21st Century (MIC)
CU6021: Culture and the Market (UL)
Useful Information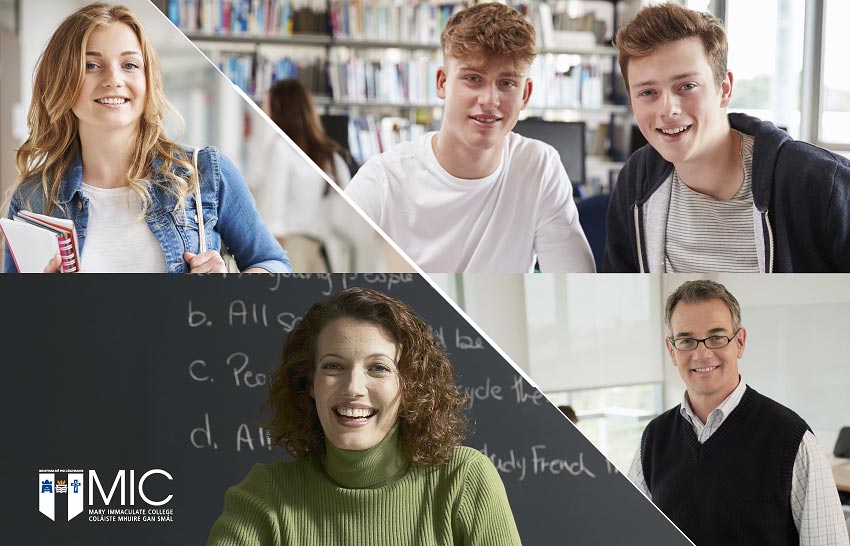 About

Subject Overview

Staff

Useful Information

Research

Blog