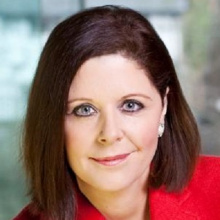 More information
Prof. Niamh Hourigan is a Sociologist and Vice-President of Academic Affairs at Mary Immaculate College. She has worked for four Irish universities and has published widely on a range of themes including values, social protest, corruption and community violence.
She has led research projects funded by the Irish Research Council, Universities Ireland and Irish Aid. Her monographs including Escaping the Global Village: Media, Language and Protest (Lexington Books, 2003, 2004) and Rule-breakers: Why 'being there' trumps 'being fair' in Ireland (Gill and Macmillan, 2015). She has also edited a number of collections: Understanding Limerick: Social Exclusion and Change (Cork University Press, 2011), Minority Language Media: Concepts, Critiques and Case Studies (with Mike Cormack, Multilingual Matters, 2007) and Social Movements and Ireland (Manchester University Press, 2006 with Linda Connolly).
Her PhD, which focused on minority language nationalisms in Europe was highly commended under the European Union Committee of the Region's Doctoral Thesis Prize Competition. In 2010, she co-authored The TEACH Report (Traveller Education and Adults: Crisis, Challenge and Change) with Dr. Maria Campbell which mapped challenges faced by young Mincéirs (Irish Travellers) in dealing with adult transitions in the Irish education system. In 2011, she was awarded a CACSSS Special Research Commendation Award for her three year ethnographic study of social exclusion and community violence in Limerick city which was published as part of the Understanding Limerick collection.
She is a former editor of the Irish Journal of Sociology and former Chair of the Editorial Committee of Cork University Press. She served as Head of the Department of Sociology at University College Cork for three years and in 2018 was appointed Vice-President of Academic Affairs at MIC in her native Limerick. Having worked as a journalist and presenter while completing her PhD, she is a frequent contributor to the Irish media on themes of sociological interest.
As Vice-President of Academic Affairs, she is responsible for promoting academic standards and maintaining intellectual quality of teaching and research at MIC. She also oversees the operation of the Student Academic Administration Office which deals with student applications, admissions, registration and examinations.