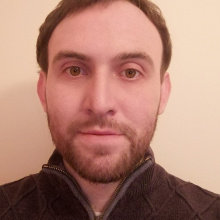 Research interests
The compatibility of mindfulness with ethos in Irish Catholic primary schools; Catholic education; Christology, with particular focus on Karl Rahner's theology of the cross.
A Bonaventure Trust Scholar, Tom is a committee member of the Irish chapter of the European Society for Catholic Theology.
Tom has lectured part-time in both theology and religious education across both faculties on areas including Christology; God and Trinity; Climate Change and Religious Education and inter-religious dialogue in the classroom.
Tom, who is on career break from his post as a primary school teacher, is also Lead Writer of the Catholic Schools Week primary school lesson plans and resources available each year to Irish Catholic primary schools on the island of Ireland.