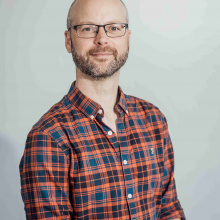 Research interests
Human-environment relations; rural livelihoods; development studies; political ecology; geographies of illicit networks and trade; energy geographies
More information
I am the current Honorary Secretary of the Geographical Society of Ireland (2022-present). I was Chair of the Conference of Irish Geographers 2022 which was held in Limerick in May 2022.
Recent publications:
Boateng, D, Bloomer, J, and Morrissey, J. 2024. A Burning Desire: Trying to Achieve SDG 7 and Improving Access to Cleaner Cooking Fuels in Rural Ghana, in, Living with Energy Poverty: Perspectives from the Global North and South, Paola Velasco-Herrejón, Breffní Lennon, Niall P. Dunphy [eds.] Routledge: London. DOI
Boateng, D, Bloomer, J, and Morrissey, J. 2023. Where the Power Lies: Developing a Political Ecology Framework for Just Energy Transition. Geography Compass. Available (open access) DOI
Weiner, D, Bloomer, J, Ó Conchúir, R and Dalton, C. 2022. The Role of Volunteers and Citizen Scientists in Addressing Declining Water Quality in Irish River Catchments. Citizen Science: Theory and Practice, 7(1): 13, pp. 1–12. DOI
"The only honest thief: Critiquing the role of human smugglers", in, Haven: The Mediterranean Crisis and Human Security, edited by Professor John Morrissey, 2020, Cheltenham: Edward Elgar ISBN: 9781788115476 Available here
"Turning cannabis into cash: Agrarian change and Lesotho's evolving experience", ÉchoGéo, 2019, 48, 1-22, Available (open access) here
Postgraduate Supervision (PhD):
Evans Amoah (2023-to date): Title: Farmer-herder conflicts in Ghana: Linkages between climate change, resource competition and food security in rural communities. MIC Geography Department Scholarship.
Dickson Boateng (2021-to date): Title: A political ecology approach to low-carbon transition in rural Ghana. MIC Geography Department Scholarship
Donna Weiner (2020-to date):  Title: Citizen Science Investigations – river environmental stewardship (CSI-River). EPA Scholarship # 2019-PhD-AF-26 & Mary Immaculate College Geography Department Assistantship