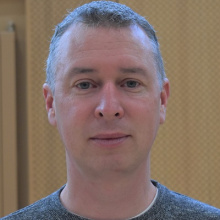 Research interests
Nineteenth-century Irish history; middle-class identity, entrepreneurialism and the wider context of networks between the urban, provincial and metropolitan industrial class.
More information
Publications:
Books:
O'Brien, P., The Glynns of Kilrush County Clare, 1811-1940: Family, business and politics (Dublin, 2019). 
Articles:
O'Brien, P., 'Lane Joynt, Richard (1867-1928), M.D., F.R.C.S.I., O.B.E.' in Dictionary of Irish Biography (December 2017).
O'Brien, P., Review of Donald H. Dyal, The Fleet Book of the Alaska Packers Association, 1893-1945: An Historical Overview and List (North Charleston, 2014), in Mariner's Mirror (May 2016).
O'Brien, P., Review of Mervyn Busteed, Castle Caldwell, County Fermanagh: Life on a west Ulster estate, 1750-1800 (Dublin, 2006), in Irish Geographer (March 2013).
Conference Papers
Irish Georgian Society, Knight of Glin Memorial Lecture, November 2018 "Ireland's misfortune is thus the architect's opportunity": The building of Dromore Castle, Co. Limerick, 1867.'
New Perspectives in Irish English, University of Potsdam, April 2018, 'Exploring linguistic identity in personal letters from early to mid-twentieth century Ireland.' (with Dr Brian Clancy).
Research Seminar for Contemporary Irish History, Trinity College Dublin, December 2017: 'Provincial recruiting in the First World War: the Glynn's of Kilrush Co. Clare.'
Women's History Association of Ireland, Queens University Belfast, March 2016: 'Businesswomen in provincial Ireland, the letters of Flo Clancy, 1938-1948.'
Economic and Social History Society of Ireland, November 2015: 'Courtship, censorship and conscription': The letters of Charles E. Glynn and Eileen Dorgan 1917-24.'
Media contributions
Radio
BBC Radio Belfast, Good Morning Ulster, 17 June 2019: 'War of Independence papers, medals saved from skip in Clare'.
BBC Radio Derry, The Breakfast Show, 17 June 2019: 'Rescuing an Old IRA archive in Kilrush, Co. Clare.
RTÉ Radio 1, The History Show, 24 February 2019: 'The discovery of the Joseph Barrett Archive'.
BBC Radio Ulster, February 2014: 'Places in the UK and Ireland that tell a story of World War One'.
Television
RTÉ Six One News, 14 June 2019: 'War of Independence papers, medals saved from a skip in Clare'.
RTÉ Nine O'clock News, 14 June 2019: 'War of Independence papers, medals saved from a skip in Clare'.
TG4, Nuacht, 13 June 2019: 'FÍSEÁN Cáipéisí a bhaineann leis an IRA i gCo an Chláir aimsir Chogadh na Saoirse faighte i dteach i gCill Rois'.
TG4, Nuacht, February 2018 'She didn't miss a trick! Florence Clancy's letters, 1900-1958'.
Website
Ruptly News Agency, Berlin, 19 June 2019: '
Irish Central, New York City, 18 June 2019: 'Thousands of historical IRA documents discovered in Co Clare house'.
BBC News, 15 June 2019: 'Joe Barrett's 100-year-old IRA archive found in attic'.
Irish Genealogy News, Dublin, 18 June 2019: 'Hoard of IRA papers, photos & maps discovered in attic'.