Institute of Irish Studies
About
The Mary Immaculate College (MIC) Institute of Irish Studies was launched in 2015 with the aim of establishing a strong and significant national and international footprint in the developing areas of Irish Studies.
Dr Eugene O'Brien, Director of the Institute of Irish Studies; Acting Vice President - Academic Affairs and Head of the Department of English Language and Literature at MIC, said that the institute's goal is to establish the College as "a locus for a distinctive style of Irish Studies" for scholars, academics and teachers.
"MIC has a significant profile in many areas in the arts and humanities, and this new institute will allow academics from the different disciplines to combine in a multidisciplinary and interdisciplinary structure which will offer new perspectives on issues in Irish culture and society."
Prof. Brian Ó Conchubhair, from the Keough-Naughton Irish Studies Institute in the University of Notre Dame and Vice-President for the American Conference for Irish Studies, launched the MIC IIS stating: "It is both apt and fitting that Limerick—a city steeped in history, whose motto is 'Cuimhnigh ar Luimneach'—be home to a world-class institute for Irish Studies that is dedicated to not only remembering but interrogating the multifaceted, multi-layered meanings of Irishness."
The IIS regularly hosts lectures and seminars on issues of Irish culture and society, and is also in the process of designing conferences and summer schools in the area of Irish Studies.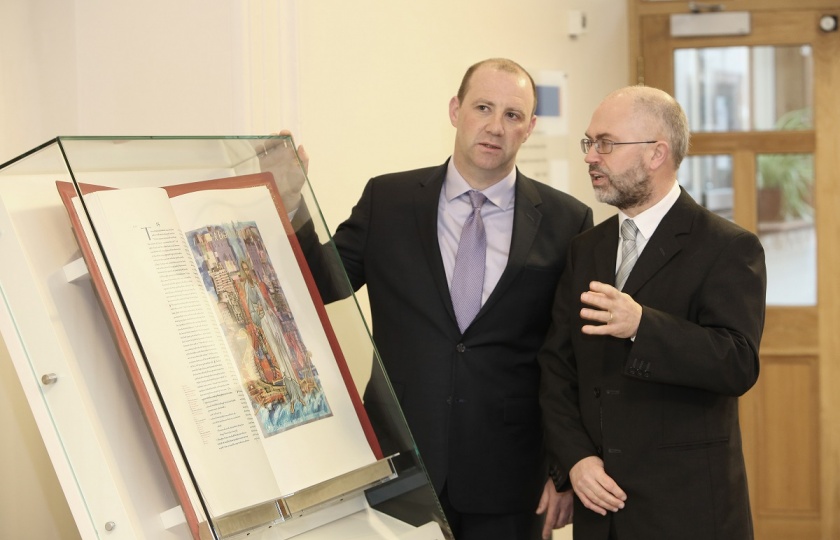 Contact
Director, Institute of Irish Studies
Dr Eugene O'Brien
+353 61 204989
Associated Programmes
Structured PhD in Contemporary Irish Studies
The Institute recently announced the launch of an exciting new Structured PhD in Contemporary Irish Studies aiming to provide a suite of modules that are focused on contemporary issues in Irish society, politics and culture. The focus is on contemporary Irish studies, and how, specifically, the study of a series of interdisciplinary and multidisciplinary areas of the Irish experience can lead to a clearer understanding of the Ireland of today, which will be a baseline for the study of the Ireland of the future. The modules are delivered by experts, all of whom have a track record in publishing in their respective fields. 
About

Associated Programmes