Amy Tobin pictured with her feature, 'Message in a Model'
A visual arts exhibition prepared by fourth year Mary Immaculate College (MIC) students explores topical issues such as fast-fashion, the digital world and excessive food miles.
Coming Full Circle features the work of final-year students from the Bachelor of Education programme, with artwork in a variety of media and formats, including Pecha Kucha presentations, research journals, and artworks in painting, three-dimensional sculpture, drawing, textiles, soundscapes, and installations.
Students worked with lecturers in Visual Arts Education, Anne-Marie Morrin, Dr Julie Brazil, Sheila Richardson and Dr Tanya de Paor and the wider community in a transdisciplinary context, exploring art as therapy, STEAM education, leadership in visual art in schools and social sculpture. Their research was informed by educational theory and practice, contemporary and socially engaged art and creative pedagogies.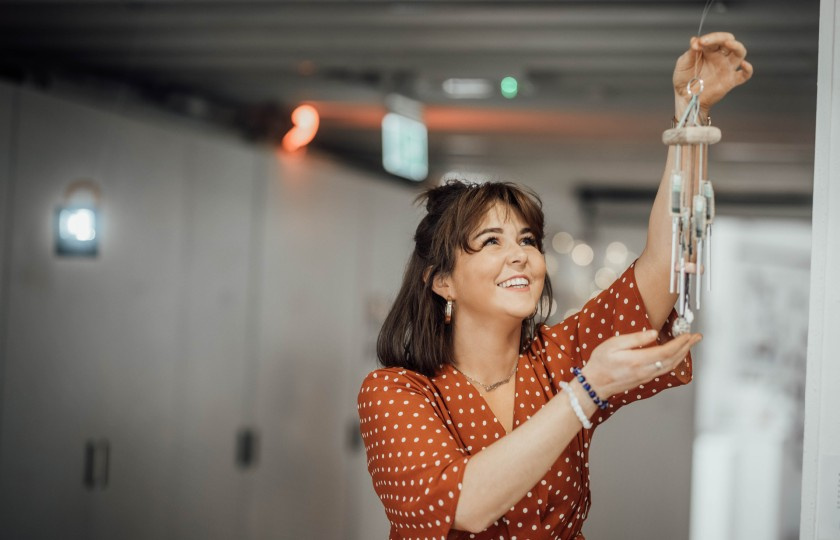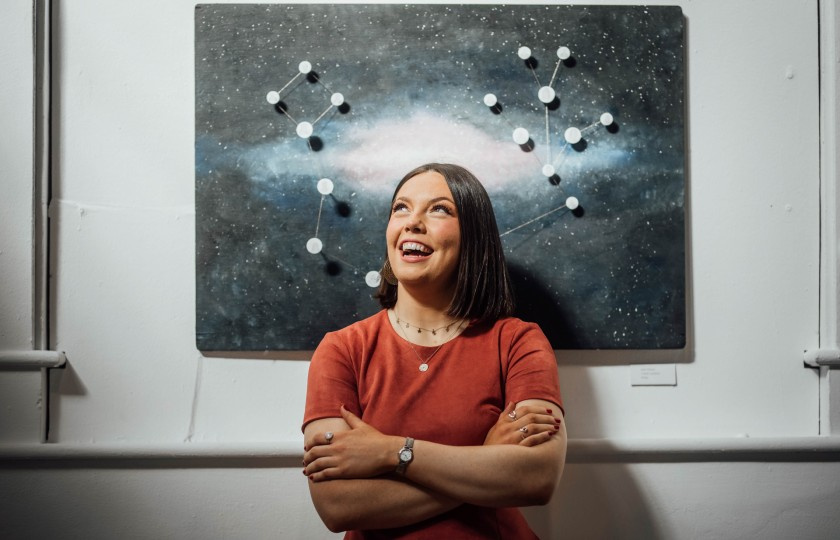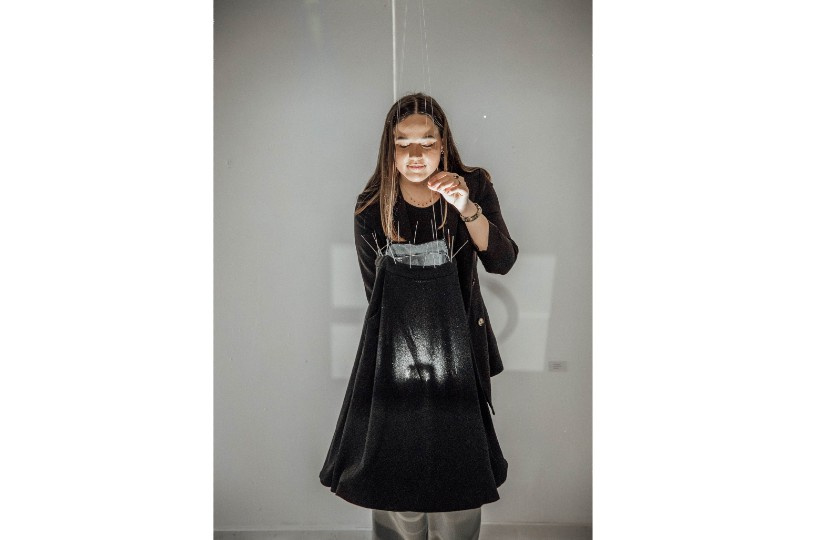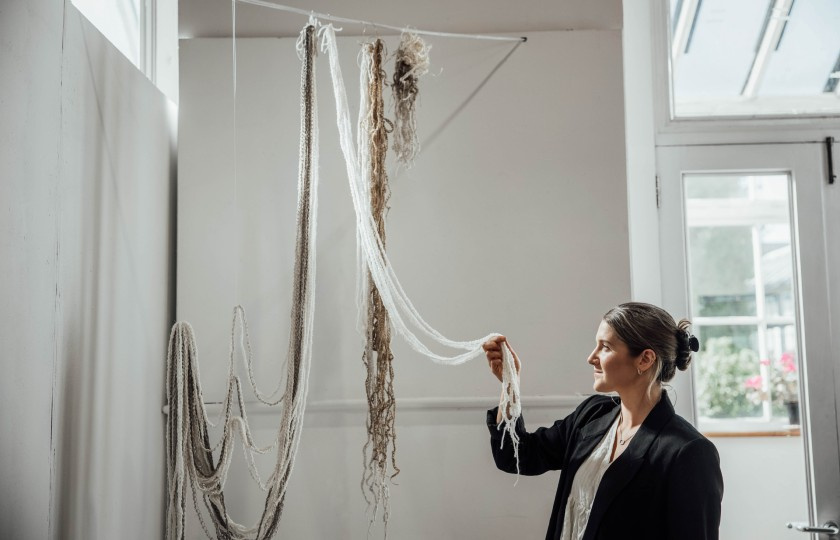 According to Lecturer In Visual Arts Education, Dr Tanya de Paor: "These young teachers embraced and embodied the transformative potential of arts education as a way to think through complexity, to learn to see the world around us, and as a unique way to inspire hope and agency in children in the 21st century. They are to be highly commended for their commitment, care and dedication to arts education, teaching, learning and community engagement. This is a beautiful and provocative exhibition of pedagogical, aesthetic and well-crafted physical and intellectual work."
Fourth-year Bachelor of Education student Emma Waddell, from Limerick, focused on the time spent on social media in her data visualisation project. Reflecting on her project, Emma said: "I was interested in looking at this as I would regularly get notifications of my average screen time for the week and I couldn't understand how I was spending so much time on my phone. I documented my engagement over a period of four weeks and through this process I realised that I spent a vast amount of time passively engaged in apps such as Tiktok and Instagram. Exploring data through artistic concepts was a transformative experience that allowed me to visualise patterns in my own online activity and link art to STEM education. I now see the huge value of STEAM education in promoting children's understanding and appreciation of STEM concepts."
The full exhibition remains open to the public at MIC Limerick until mid-May.