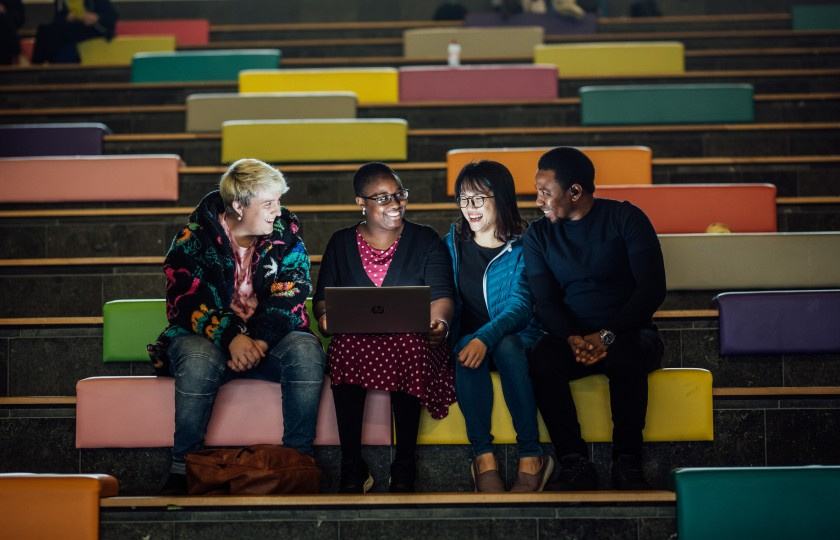 Mary Immaculate College (MIC) is delighted to announce that it will hold a Professional Master's in Education (PME) Virtual Information Session on 22 February (5pm-6pm) facilitated by Dr Margaret Nohilly, Programme Coordinator. Separately, on 14 March (6pm-7.20pm) experts from the MIC Faculty of Arts, Faculty of Education and Research and Graduate School will host a virtual information session on MIC's wide range of taught and research-based postgraduate programmes, fees, funding and application processes.
According to Dr Julianne Stack, Graduate School Director at MIC's Research & Graduate School: "MIC was delighted to recently present 30 graduates with doctoral awards – the highest number to ever receive PhDs from the College in a single year.  Areas of exciting new research undertaken included Ana Maria Terrazas-Calero's: "Jaysus, keep talking like that and you'll fit right in": An Investigation of Oral Irish English in Contemporary Irish Fiction, Shane O'Neill's: 'A Form to Accommodate the Mess': A Genetic (Self-)Translation Study of Samuel Beckett's Dramatic Writing and key research on the needs of students with speech, language and communications difficulties in primary schools in Ireland. A multitude of research disciplines can be the focus of postgraduate research and at MIC you'll receive the supports and guidance from graduate certificate to doctoral level to achieve your study goals."
Dr Stack goes on to say academic departments and the Research & Graduate School teams work together to provide effective structures to ensure that students are supported in their studies to the maximum possible extent. MIC provides a vibrant postgraduate environment with academic supervision appropriate to the student and access to research resources and professional development opportunities.
Resources available to MIC postgraduate students include financial supports, peer-to-peer interaction, coaching, and mentoring. Students can also participate in transferrable skills training which takes in research skills, research management practices, personal effectiveness, communication skills, networking & collaboration strategies, team-work, and career planning and management.
In order to help meet the real world needs and costs of postgraduate research students, MIC offers funding supports of €800,000 per annum through its Departmental Assistantships Scheme and merit-based Research Master's and Doctoral Awards Scheme. Students also have access to the purpose-designed graduate research and study facility on the John Henry Newman Campus. 
According to Ashlyn Thomas, MA in Modern English Literature graduate: "Studying at Mary Immaculate College and engaging with lecturers and students on contemporary issues in the Modern English Literature programme has been absolutely amazing. I was looking to studying modern English literature with the same passion and curiosity as I had for classic texts in the western canon and I found a place at MIC. It's warming to say I have friends among the faculty and student cohort. I'm truly proud to belong to a community of exceptional scholars adding value to our work and our world."
MIC offers a range of programmes in the Liberal Arts and Education which can help you build on an existing degree, retrain in fields like teaching or simply gain a professional edge in your chosen career. One of the newest programmes at MIC is the Master's in Education (M Ed) for Sustainability and Global Citizenship - a two-year, part-time blended programme offering a focus on climate justice, outdoor learning, biodiversity, intercultural education, peace studies and children's agency.
Register now for the Postgraduate Virtual Talk Sessions.
Please note: All sessions will take place via MS Teams, which can be downloaded here.