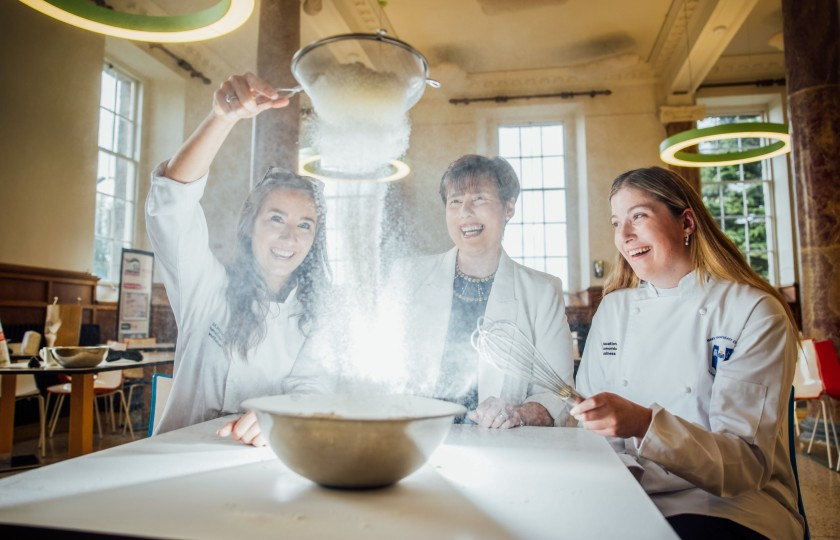 The provision of Home Economics as a subject offering at Mary Immaculate College (MIC) has been praised by the Minister for Education, Norma Foley TD, for helping to tackle a teacher supply issue in the discipline. Minister Foley made the comments as she visited the MIC Thurles campus to officially launch MIC's BA in Education, Home-Economics and Business (MI022) on Tuesday afternoon.
Addressing staff and students at MIC Thurles, Minister Foley said: "Over the past number of years, the Department of Education has been working on issues relating to teacher supply in both primary and post-primary schools. Our schools certainly have faced challenges in particular subject areas and one of them has been the area of Home Economics and so I'm very pleased to see another avenue to grow more teachers and more expertise in this area and it will be an enormous benefit to us going forward."
"I had the opportunity to visit the MIC Thurles campus in May 2022 and to hear first-hand of the determination to deliver on the need for this programme. It is quite remarkable that in a very short space of time this course has been delivered and I salute all those who had a part to play in it. Thank you for being part of this new innovation and for being part of this great vision to deliver something new and additional that's needed in education."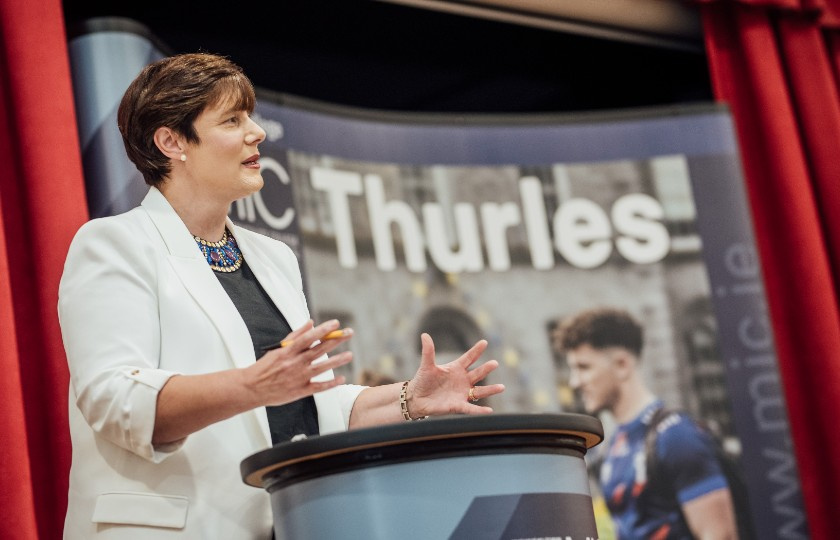 The Minister continued: "There's no doubt that this programme will be a significant addition to the existing suite of programmes that are currently on offer here and they will provide another opportunity for MIC Thurles to thrive and to be greater."
According to Dr Finn Ó Murchú, Head of School at MIC Thurles: "We were delighted that Minister Foley launched our historic BA in Education, Home-Economics and Business programme in MIC Thurles. At a time when teacher supply is a concern our programme seeks to encourage students from diverse backgrounds to engage with the subject. In this regard, we are particularly grateful to Tipperary ETB for their support in realising our ambition to offer such a programme in Thurles. We look forward to further growth and development in our Home Economic and related provision in the coming years."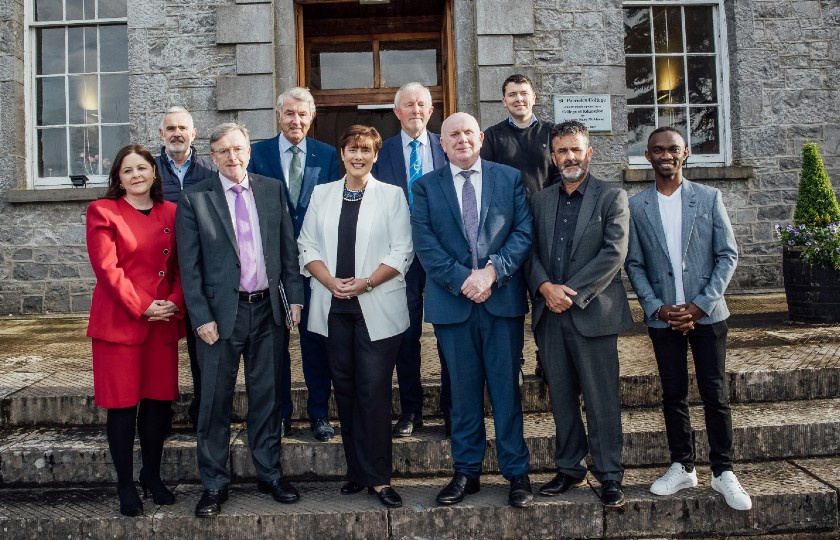 Photo: (L-R) (Front): Professor Niamh Hourigan, Vice-President Academic Affairs at MIC; Professor Eugene Wall, President of MIC; Norma Foley TD, Minister for Education; Deputy Jackie Cahill; Dr Finn Ó Murchú, Head of School at MIC Thurles; David Chisanga, Vice-President Academic at Mary Immaculate Students' Union; (Back): Cllr Seamus Hanafin; Deputy Michael Lowry; Cllr Roger Kennedy; Cllr Sean Ryan.
The BA in Education, Home-Economics and Business is a four-year undergraduate teacher education degree which will, subject to Teaching Council approval, qualify graduates to teach Home Economics and Business Studies to honours Leaving Certificate level. The programme provision is supported by Tipperary Education and Training Board (ETB) and their culinary resources at the nearby Archerstown Training Centre in Thurles.
The programme seeks to attract a diverse range of students and a number of places per year are reserved for applicants through the Higher Education Links Scheme, which gives learners the opportunity to use their QQI Level 5 or Level 6 major award to apply, through the CAO, for a place on the programme.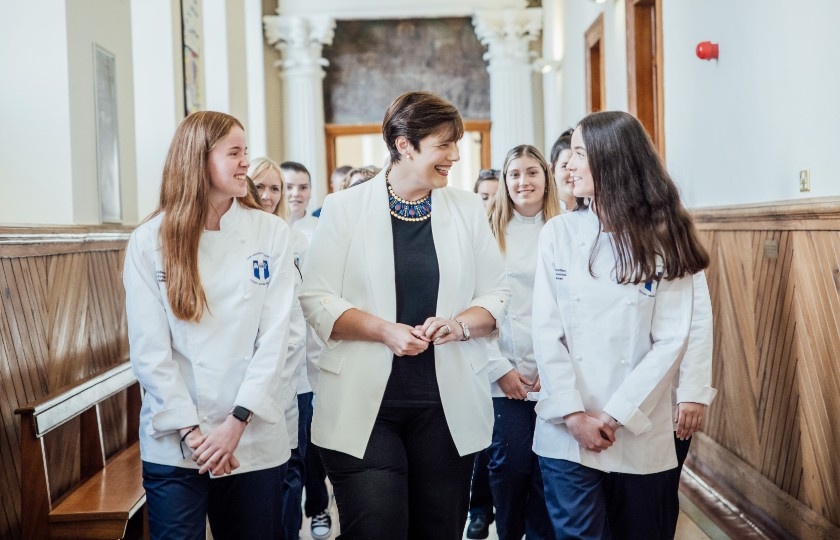 Katie Morley is among the first intake of students to the programme and said: "To be accepted onto the course has been a dream come through for me. Joan [Home Economics Lecturer] and all the team here at MIC have put in a tremendous effort in putting together what I know will be a brilliant course and it's an honour to be part of the pioneering process. I am really looking forward to hitting the ground running with this course and seeing what the next four years have in store for us."
Finally, Minister Foley wished the first intake the very best with their studies saying: "By choosing this new BA course, you are now embarking on a journey of great societal consequence. Here there will be an opportunity for you to follow an exciting pathway and one that is dedicated to nurturing, empowering, supporting and celebrating the capabilities and abilities of the next generation"
Further information on the BA in Education and Home Economics and all of MIC's Thurles offerings available at MIC's Open Day on 19 & 20 October 19 & 20 - click here for more information.