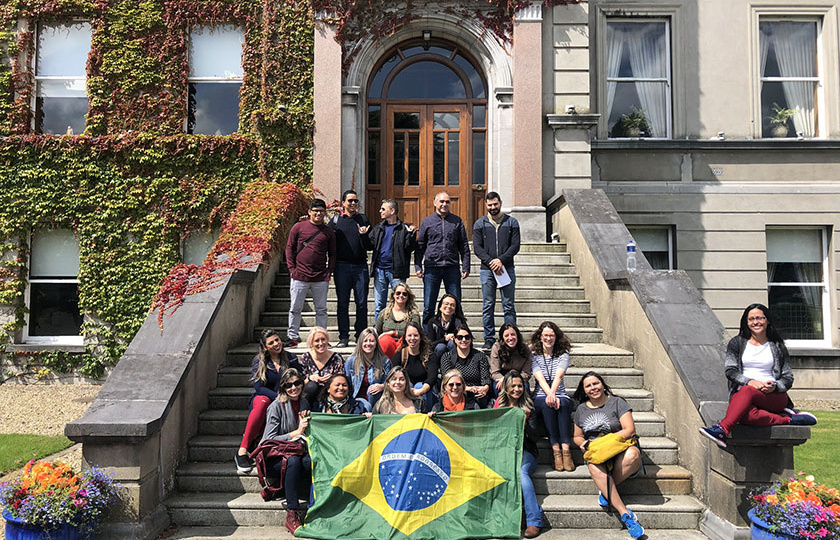 In December 2022, CAPES, an agency linked to the Ministry of Education (MEC), Brasília, published a call to select 30 Brazilian public school teachers to complete a postgraduate course in educational management and leadership in Ireland in September 2023. This is the second of three calls arising from a partnership between Mary Immaculate College and Brazilian agency CAPES. In 2019, a group of Brazilian education leaders completed the postgraduate programme in Mentoring and Leadership.
The selection process includes an eight-week, online English language programme in March 2023, delivered by Mary Immaculate College.
In the initial selection phase, 120 teachers will complete a two-month English programme and those with the highest levels of proficiency will be funded to complete the postgraduate course in Ireland, with all costs covered. All teachers that complete the initial two-week English course will receive certification for their participation, provided they attend all hours and complete all required work.
Mary Immaculate College hosted an online information webinar on 5 Jan 2023 for interested applicants.
The Graduate Diploma in Mentoring and Leadership in Schools (International) is a 360-hour postgraduate programme that helps active teachers to develop greater knowledge, skills and insights into management and leadership in educational settings and is designed for teachers who wish to assume a leadership role in their schools.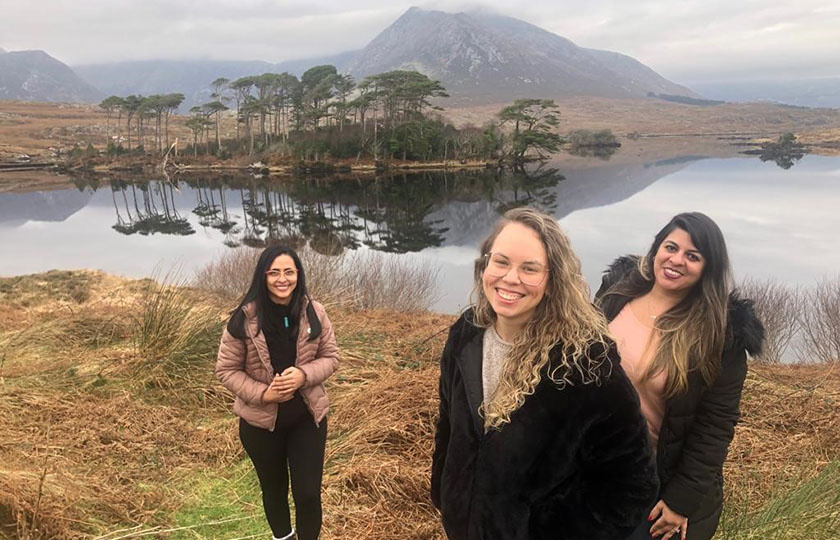 Teachers will study a range of modules in Ireland between September 2023 and May 2024 that include:
Leadership styles and perspectives on leadership
Teacher learning and mentoring
Leading and curriculum change
Leadership in the context of schools as organisations
The thirty selected teachers will complete further English language classes online during the months of July and August 2023, and they will be given additional 'English for academic purposes' support throughout their time in Ireland.
Said former participant, Janaína Andrade Alves de Andrade; "Going to MIC to study Mentoring and Leadership in Schools was a watershed for me. There is no scale to measure the level of growth in my personal and professional life. Personally, the most important thing was the friends I made and the opportunity to visit many beautiful places. Professionally, I got a promotion when I returned to Brazil!"
Wellington Silva Pacheco, former participant added that; "Participating in the Graduate Diploma in Mentoring and Leadership in Education programme was an experience even better than I could ever imagine. MIC has a comfortable and warm environment. All the staff make you feel at home there. They have the best professors and high-quality teaching. My life changed completely after that. I strongly recommend it and hope to return soon." 
Mary Immaculate College (MIC) is a university-level institution with academic links to the University of Limerick, both located in Ireland's third largest city and 20 minutes drive from Shannon International Airport.  MIC is the largest provider of teacher education in Ireland and MIC graduates represent almost 40% of teachers currently teaching in the Irish basic education system. MIC is internationally recognised as a centre of excellence in terms of initial teacher education and continuing professional development.
MIC graduates teach all over the world at K-12 levels, special education as well as adult and further education.
MIC provides professional development programmes for teachers/school leaders up to and including doctoral level, and offers short term boutique programmes for international partners.
Mary Immaculate College is committed to internationalisation and enjoys a range of strong academic partnerships across Brazil as well as in other Latin American countries.
For more information about the Graduate Diploma in Mentoring & Leadership in Schools (International) programme, click here.