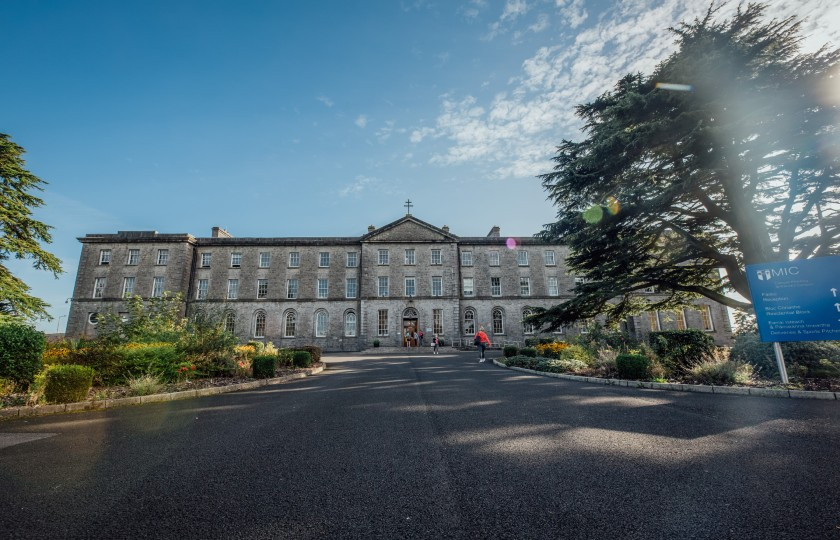 The Mary Immaculate College (MIC) Thurles Summer School returns this June with a two-day on-campus event featuring leading national and international educationalists. Held on Tuesday 13 and Wednesday 14 June, the MIC Thurles Summer School will explore the 1998 Education Act, the progress made under it over a quarter of a century, and the journey yet to be travelled in supporting the principles of the Act.
According to Dr Finn Ó Murchú, Head of School of Education (Post-Primary) at MIC: "The review of our Education Act 1998 gives us a collective chance to reflect on where we have come from, where we see ourselves currently and how we might achieve our next steps. We hope our summer school will inspire further continuation and development of the vital work that is being undertaken in our schools, while providing an opportunity to listen to, and interact with, renowned international educationalists as well as those closer to home, including principals and practicing teachers."
The two-day event will open with an address by Dr Yvonne Keating, Chief Inspector at the Department of Education, and an overview of global education patterns from Professor Tom O'Donoghue, University of Western Australia.
Workshop styles sessions on a host of themes with specific reference to the continuum of teacher education, inclusive practices, school leadership and a host of related topics will feature input from experts including Arlene Forster (National Council for Curriculum and Assessment), John Kearney (National Council for Special Education), Lynn Ramsey (Teaching Council), Dr Michael Redmond (Joint Managerial Body), and Mary Nihill (Centre for School Leadership).
In addition, the Summer School will explore the place of middle leadership in primary and post-primary schools across Ireland. Teachers currently enrolled on MIC's postgraduate programmes on Middle Leadership and Mentoring, as well as members of the Centre for School Leadership, will discuss the important role of middle leadership in schools and the ways in which it can benefit both teachers and students.
The MIC Thurles Summer School is aimed at teachers, researchers, student teachers, parents, support service and policymakers, as well as anyone with an interest in exploring how teaching and learning can be improved. You can find further information on the MIC Thurles Summer School here or register your place here.
Further information on MIC's postgraduate programmes in Middle Leadership and Mentoring can be found here.