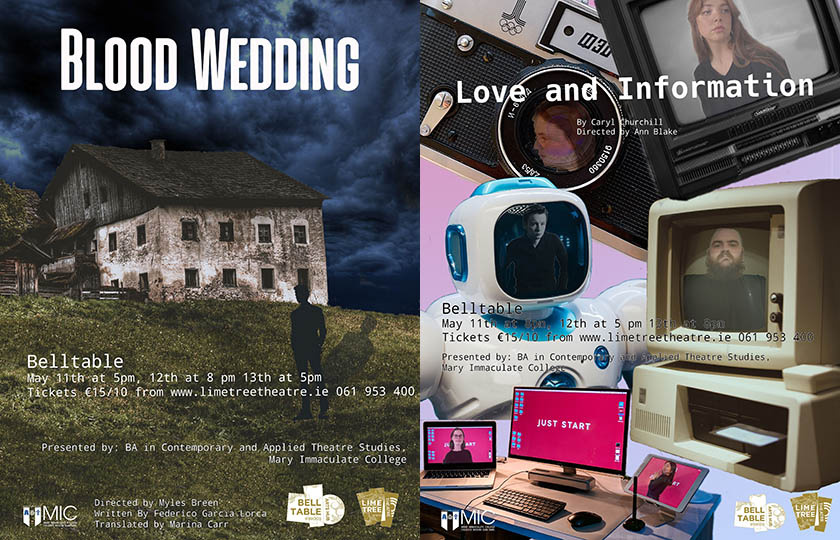 MIC students take to the stage this week as the Department of Drama and Theatre Studies' end of year performances for 2023 will take place at Belltable, Limerick from Thursday 11 until Saturday 13 May.
This year the BA in Contemporary and Applied Theatre Studies' students are presenting two shows. Final Year students will be giving three performances of Love and Information by Caryl Churchill. These will take place on Thursday 11 May (8pm), Friday 12 May (5pm) and Saturday 13 May (8pm) and the play is directed by Ann Blake.
Alongside this, First Year BA CATS students will perform Federico Garcia Lorca's Blood Wedding, in a new translation by Marina Carr, on Thursday 11 May (5pm), Friday 12 May (8pm) and Saturday 13 May (8pm). This production is directed by Myles Breen.
Further details on the shows are available on the Lime Tree/ Belltable website here.