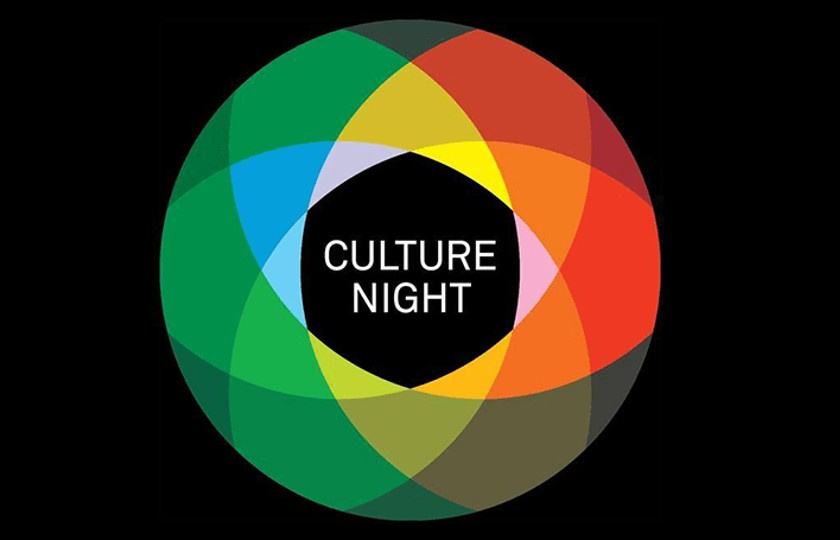 Mary Immaculate College (MIC) is delighted to announce a number of free public events organised as part of this year's Culture Night celebrations. On Friday 22 September, both the Limerick and Thurles campuses will open their doors for a celebration of Irish language, music, film, history, heritage, business and gender.
Now in its 18th year, Culture Night is a national celebration of culture, creativity and the arts and seeks to actively promote the belief that this rich and varied culture is alive, treasured and nurtured in people's lives, today and every day.
MIC's Culture Night offering is organised by the College's Office of Enterprise & Community Engagement (E&CE). According to E&CE Acting Director, Dr Eleanor Walsh: "We are delighted to invite everyone to both our Limerick and Thurles campuses for Culture Night this year. Collaborating on initiatives that make a societal and cultural impact in the region are really important to us. Using our campus and our staff expertise in association with the Arts Council and Limerick City and County Council is high on our priority list, as well as welcoming our friends and neighbours in the South Circular Road and Thurles town to come through the gates and explore our facilities and meet some of the MIC community. We're thrilled to offer such an eclectic mix of events at times when it might suit people before heading on to the many other wonderful events taking place that evening. We are really looking forward to it."
Events at MIC Limerick
Exhibition of Paintings: 'Reverie of Rest-Painting Meditations'
Time: 5pm until 7pm: 
Location: Main Reception in Foundation Building
More info: Join us for an enchanting journey into the world of visual contemplation from Sheila Richardson from Visual Arts in Education at MIC. Immerse yourself in her captivating paintings, each a portal to a tranquil realm where colors, shapes, and emotions intertwine to evoke a sense of profound stillness. Sheila's mastery of the medium invites you to pause, reflect, and explore the depths of your own thoughts and feelings.
Craic le MIC léinn
Time: 5.30pm – 6.15pm: 
Location: G08, Foundation Building
More info: Beidh ceol ar siúil d'Oíche Chultúir 2023 lena daltaí as MIC Trad Soc agus roinnt craic fresin. Bígí linn! Le tacaíocht ó An tOireachtas
The Quiet Man of Inisherin: Martin McDonagh's Construction of the West
Time: 6.15pm – 7pm:
Location: G10, Foundation Building
More info: Since the mid -1990s, playwright and film-maker Martin Mc Donagh has had a fascination with the west of Ireland. His 2022 film The Banshees of Inisherin garnered nine Academy Award nominations following overwhelmingly positive critical reviews. This talk will explore the extent to which Mc Donagh is merely reinventing hackneyed portrayals of 'Irishness' for a contemporary audience. Hosted by Dr John Mc Donagh, Associate Professor in the Dept. of English Language and Literature.
Unlocking the Secrets of Limerick's Past: The Enigmatic Black Book of Limerick – Laws and Lawscourts in our only Medieval Limerick Manuscript
Time: 7pm – 8pm: 
Location: G10, Foundation Building
More info: In this presentation by Dr Catherine Swift of Department of History at MIC and Thomond Archaeological and Historical Society, we will explore the manuscript's intricate interactions between royal lawyers, baronial courts, papal judges, and brehon jurists. As we unravel the mysteries held within the pages of the Black Book, we will paint a vivid picture of the vibrant and cosmopolitan world that was Limerick City during the high Middle Ages.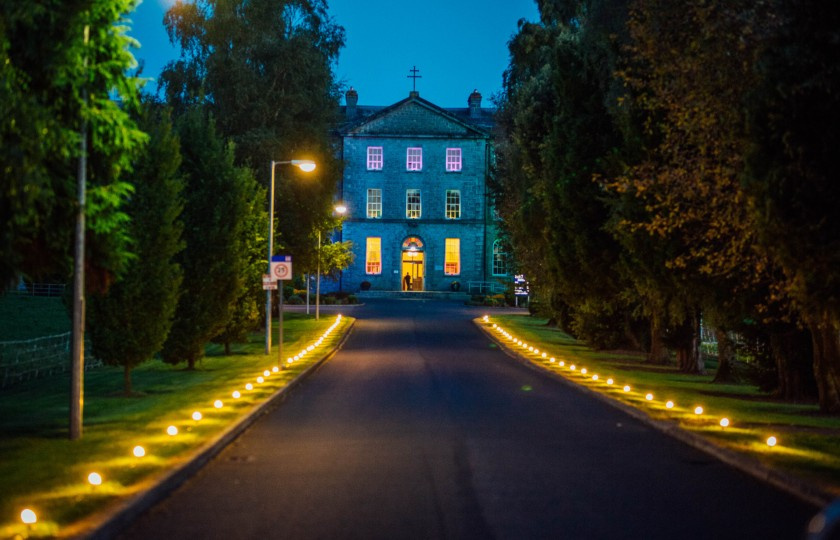 Events at MIC Thurles
Historic Tours of MIC Thurles Campus
Time: 5pm, 5.30pm, 6pm, 6.30pm
Location: Main Reception
More info: Step onto a campus that boasts a breathtaking blend of architectural styles, from Gothic to Georgian. Our guided tour will take you through the iconic landmarks of the campus, including the impressive St Patrick's Hall, the enchanting Gothic Chapel, and the serene surroundings that provide a tranquil backdrop to centuries of academic excellence. Each tour lasts about 25 minutes.
Beginners Irish Class
Time: 5pm until 5.45pm
Location: G09
More info: An Cumann Gaelach, a newly founded Irish language society in MIC Thurles, is hosting a Beginners' Irish session as part of Culture Night. Whether you're an absolute beginner or have a hint of Irish heritage, this event is tailored just for you! No prior knowledge of the Irish language is required.
The Business of Art: Creative women in Irish history
Time: 6pm – 6.30pm
Location: G15 Hyflex Room
More info: This talk will delve into the cultural past to reveal new perspectives on the intersections between art, business and gender which lie behind cultural production. Reimagining business through the history of small Irish publishing presses of the 20th century and the collaborative networks which supported them sheds new light on the business of art, and on its impact in the contemporary moment. This event will be offered both online and in person. All are welcome! You can register for this event by clicking here.This fascinating talk is offered by Dr Deirdre Brady, Lecturer in Business Studies and Co-founder of the Creative Business History Network.
All events are completely free and open to the public. You can find out more about this year's Culture Night by clicking here.