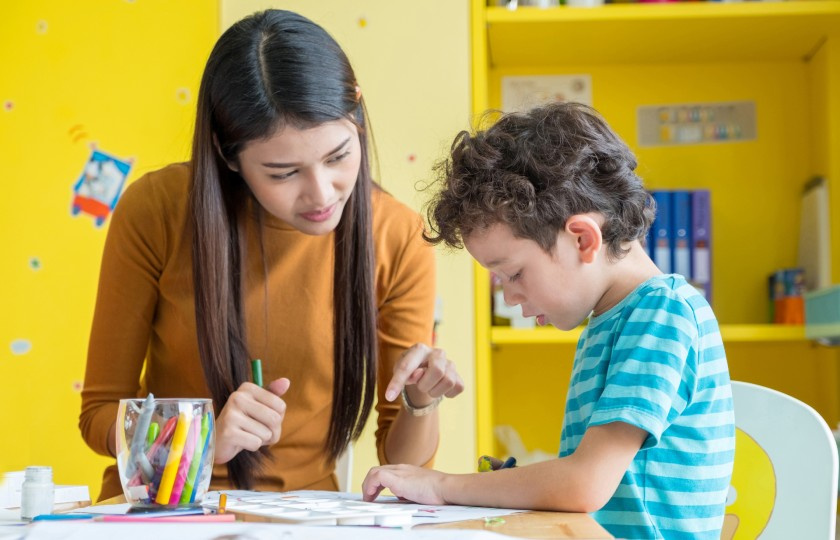 Mary Immaculate College (MIC) is delighted to announce the launch of a Master's in Autism Studies.
This one-year Level 9 programme is designed to equip students with the necessary knowledge and skills to design and conduct an empirical study on a topic of interest to them within the field of autism studies. Students will develop expertise in research design, data collection, and analysis, and will demonstrate the capacity to interpret and critique research findings in the context of autism policy, practice and research.
According to Dr Laura Ambrose, MA in Autism Studies Programme Coordinator: "The new MA in Autism Studies is an exciting addition to MIC's current autism studies provision. In partnership with Middletown Centre for Autism we also offer a well-established certificate, and diploma, in autism studies. The MA is designed to build on these two programmes in providing high quality graduate professional development and research opportunities. The MA will provide the opportunity for students from a wide range of professional and personal backgrounds to engage in cutting edge research in the field of autism studies, and apply their research to their own professional or personal circumstances."
The programme is comprised of a number of core modules - Principles and Practices of Research and two Dissertation Modules. The Principles and Practice of Research module is designed to enable students to develop the range of skills required to conduct a research project that expressly addresses the needs and interests of the autism community. Students will develop their ability to interrogate a range of literature and policy and will be guided on how to develop a research question which is relevant and meaningful to contemporary discourse in autism studies.
The Dissertation modules guide students through the design and conduct of an empirical research project on a topic of their choosing. Students will work under the close supervision of faculty members from both MIC and/or Middletown Centre for Autism and will be mentored throughout the process. These modules include workshops, expert-led discussion sessions, and lectures, alongside supervision. 
According to Dr Rachel Ferguson, Researcher, Middletown Centre for Autism: "One of the main benefits of the MA in Autism Studies, is that students will be supported to develop practical research skills by experienced researchers who bring in current and real-life knowledge of autism research. This will enable students to customise their research to their own unique area of interest whilst also ensuring their research is useful to the autism community."
Applicants to the MA in Autism Studies are expected on the whole to come from the Graduate Diploma in Autism Studies (GDAS). Graduates of GDAS must earn a minimum 2.1 award to be eligible for entry to the MA programme. In cases where an applicant has not completed the GCAS or GDAS programmes but can demonstrate comparable expertise and training, the applicant is required to submit a research proposal with their application, and will be assessed on prior learning in line with University policy and procedures on the Recognition of Prior Learning. The admission procedure for these applicants will include an interview wherein the prior learning and experience of the applicant in autism studies will be assessed.
Closing date for receipt of applications is 22nd July 2022.
Further details and application form here.