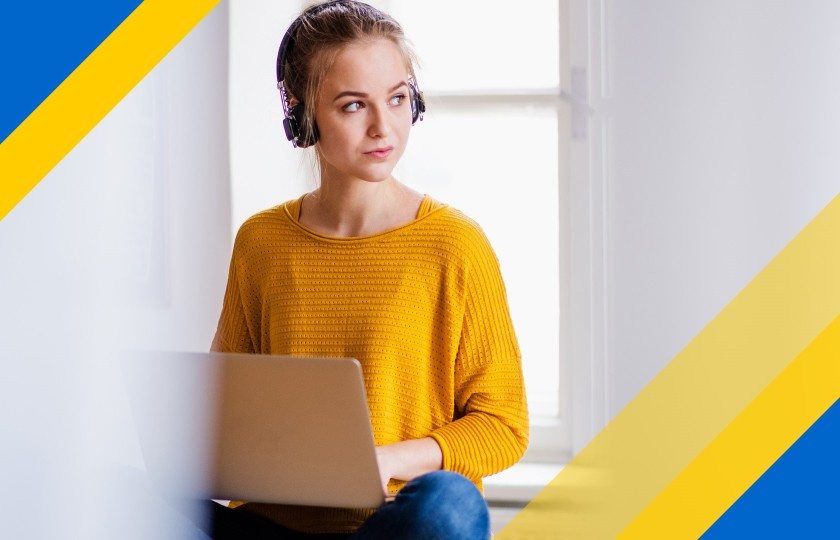 Mary Immaculate College солідарний з українським народом.
MIC радий повідомити що в рамках своїх зусиль по підтримці, 29 квітня (9:30-12:30) в День відкритих дверей у місті Лімерик буде присутня спеціально сформована команда, яка допоможе вимушено переміщеним громадянам України визначити можливості навчання та наукових досліджень в MIC та в Ірландії загалом на наступний навчальний рік, який розпочнеться у вересні 2022р.
Зацікавлені сторони, які підпадають під дію Директиви ЄС про тимчасовий захист, зможуть дізнатись про те, як подати заявку, вимоги щодо рівня володіння англійською мовою, фінансування, стипендії студентів, можливості наукових досліджень та багато іншого.
Будемо раді бачити усіх бажаючих.
Для отримання додаткової інформації звертайтесь за адресою: «Ми в MIC раді запропонувати підтримку новій громаді з України, яка бажає отримати доступ до освіти. Важливо, щоб вимушено переміщені громадяни України мали доступ до освітніх програм. Ми прагнемо підтримати освітні потреби спільноти і з нетерпінням чекаємо зустрічі 29 квітня». Професор Лоррейн МакІлрат | Директор відділу рівності, різноманітності, інклюзії (EDI) та міжкультурності
Більш детально на нашому сайті: mic.ie/CAO
Ukrainian Citizens - Learn more about Study & Research Options at MIC
Mary Immaculate College stands in solidarity with the Ukrainian people.
MIC is delighted to announce that as part of its support efforts a dedicated team will be on hand at its Limerick Open Day on the 29 of April (9.30am-12.30pm) to help displaced Ukrainian citizens identify study and research options at MIC, and in Ireland in general, for the next academic year which will commence in September 2022.
Interested parties, who are covered by the EU's Temporary Protection Directive, will be able to find out about application procedures, English language requirements, student finance and funding, research opportunities and much more.
According to Professor Lorraine McIlrath, MIC's Director of Equality, Diversity, Inclusion (EDI) and Interculturalism; "We at MIC are delighted to offer this support service to our new communities from the Ukraine who wish to access education.  It is vital that the displaced Ukrainian community have access to information about education opportunities.  We at MIC are focused on supporting the educational needs of this community and we look forward to a warm welcome on the 29th April."
All are welcome.
For further details email Lorraine.Mcilrath@mic.ul.ie or see www.mic.ie/CAO